Arctic Sound E352 Wood Enclosed Headphone Review
By
Arctic Sound E352 Ear Bud Headphones
If you are looking for a new set of ear bud style headphones and want something a bit different from everyone else, the designers at Arctic Sound have come up with a pair of ear buds that have the speakers enclosed in real wood. This might sound silly, but speakers have come in wood boxes for over 100 years and produce a sound that we would often consider superior to speakers that are enclosed by some other means.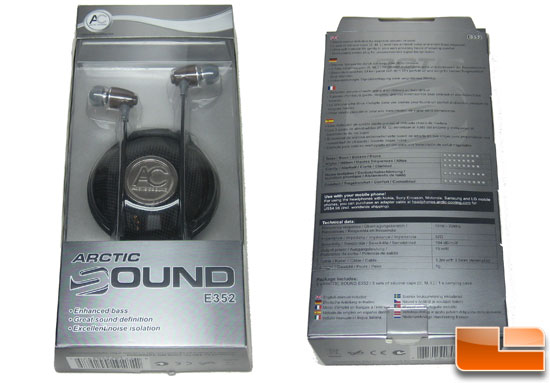 The exact speakers that we have for you today are the Arctic Sound E352, which are made by Arctic Cooling. The Arctic Sound E352 ear buds were designed for use with your PC, MP3 Player and, of course, your mobile phone. The E352 ear buds do not feature any volume control adjustment or a microphone, so they are just a simple set of ear buds that focus on audio quality more than anything else. The Arctic Sound E352 speakers have an MSRP of 48,95 or US $69.95, which puts them priced a bit higher than some of the entry level models, but luckily they can be found for $53.99 on Google Shopping. This is ~22% less than the MSRP and for $50 puts them right in the mix with most other headphones. The market for $50 and less headphones is certainly larger than those lucky individuals that can drop closer to $100 on a pair of ear buds.
Arctic Sound E352 Features:
Warm sound definition by exquisite wooden chassis
3 sets of silicone caps (S, M, L) minimize ambient noise and enrich bass response
Ultra-soft material fits gently in your ears providing hours wearing comfort
Gold-plated stereo plug for uncompromised signal transmission
Arctic Sound E352 Specifications:
Frequency Response: 18 Hz -22k Hz
Impedance: 32 Ohm
Sensitivity: 104 dB/mW
Output power: 15 mW
Cable: 1.3 m with 3.5mm stereo plug
Weight: 5g
Warranty: 2 year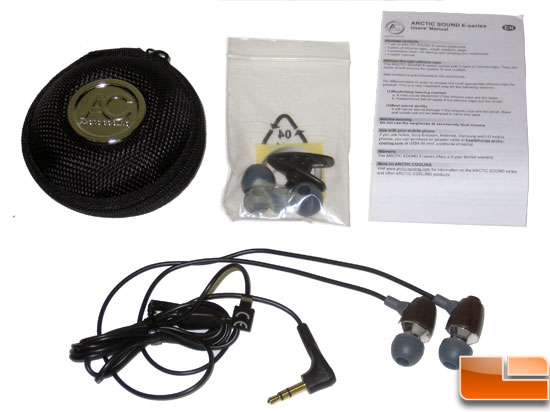 For $50 you get a nice carrying case with the Arctic Cooling logo on the front, the E352 wooden chassis ear buds, three sets of ultra-soft silicone caps (small, medium and large sizes), instructions in ten languages, an Arctic Cooling sticker and a clip.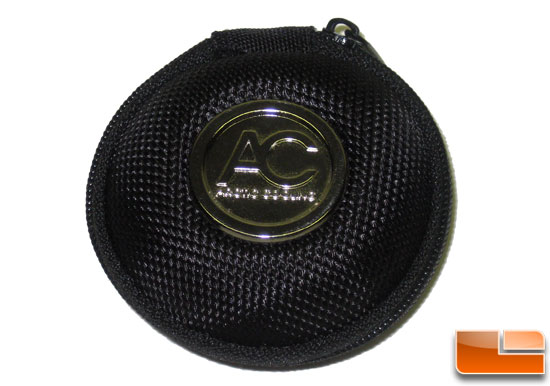 The nylon case is nice and provides a safe place to store your ear buds when traveling. You aren't reading a review to hear about how the case is, but it does add value to the overall package; if you walk into Wal-Mart and buy a $25 set of ear buds you don't get a nice case like this or the same audio quality. Speaking of audio quality, let's take a closer look at the ear buds!