Apple iPhone 6S Review – iPhone 6S Versus iPhone 5
By
Christmas is just one week away and if you are one of those last minute shoppers you might still be looking for a gift. The Apple iPhone 6S and iPhone 6S Plus has been out for a few months now and there are a number of holiday promotions available right now to help entice people to purchase one of the new models. AT&T is even doing a buy one get one (BOGO) offer on the iPhone 6S series that might make it a great gift item that will allow you to gift yourself one as well.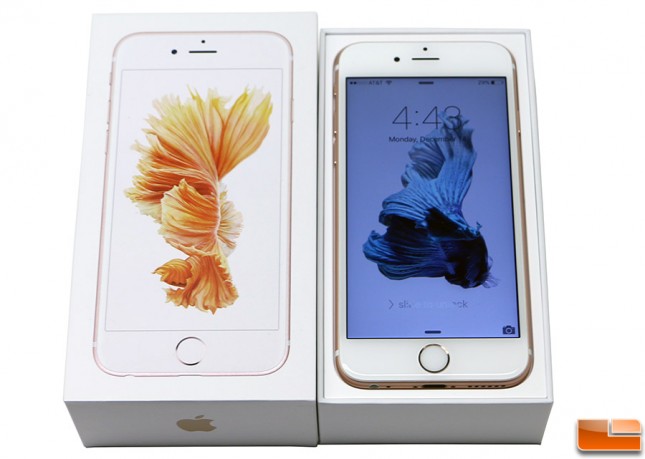 Apple's marketing push has done a good job at making their latest smartphones features known to the world. These new features of course would be 3D Touch, LTE Advanced Support, a higher resolution 12MP iSight camera and a higher resolution front facing camera for Facetime. Those features are all great, but most enthusiasts would consider the most impressive feature to be Apple's A9 System On a Chip (SoC) that makes this the most powerful iPhone ever.
There have been a literally thousands of iPhone 6s reviews posted since the smartphone debuted in September 2015, so we are going to try to do our phone review a little different and compare it to the aging iPhone 5 that came out in September 2012.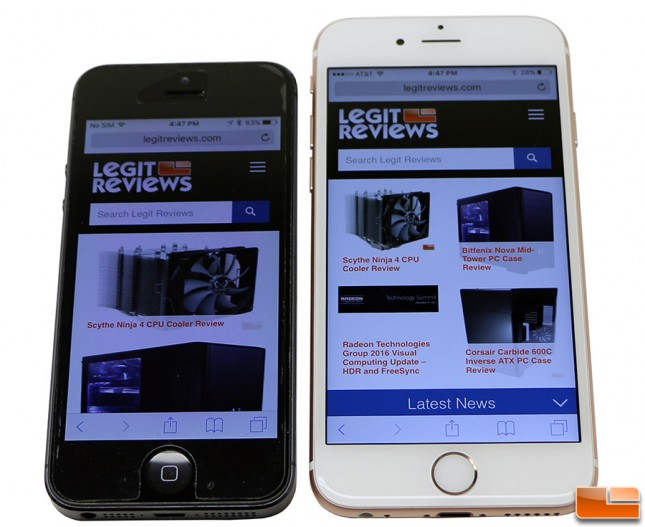 The fist thing you'll notice when you place the iPhone 5 next to the iPhone 6S is that the iPhone has most certainly gotten larger. The iPhone 5 measures in at 123.8 x 58.6 x 7.6 mm with a weight of 112 g. The iPhone 6S is a bit huskier at 138.3 x 67.1 x 7.1mm and 143 g. The next thing you'll notice is that many web pages look different on the iPhone 6S as the larger 4.7-inch LED-backlit IPS display boats a 750 x 1334 screen resolution that allows you to see more content then the 4-inch LED-backlit IPS display on the iPhone 5 that offers a screen resolution of just 640 x 1136. Interestingly, the iPhone 5, 5S, 6 and 6S all have 326 Pixels Per Inch (PPI), so the pixel density that you are looking at hasn't changed.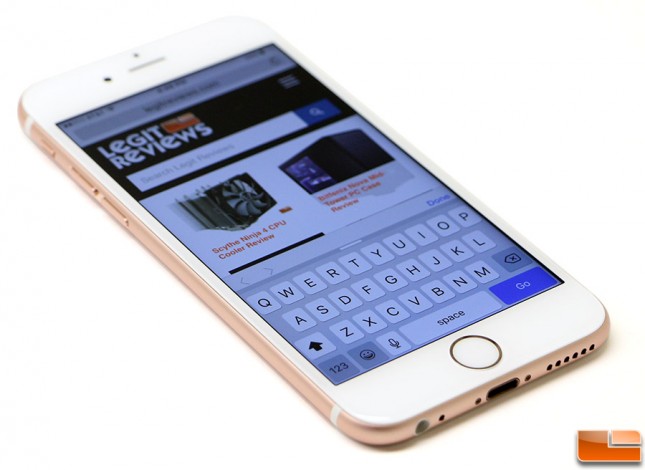 The old iPhone 5 was powered by an Apple A6 1.3GHz dual-core 32-bit ARMv7-A 'Swift' processor, a PowerVR SGX543MP3 3-core GPU and 1GB of LPDDR2 RAM. The new iPhone 6S is powered by an Apple A9 1.85GHz dual-core 64-bit ARMv8-A 'Twister' SoC, a PowerVR GT7600 6-core GPU and 2GB of LPDDR4 RAM. The difference on paper between the processors is significant and that is also true on the performance tests.
Antutu v6.0
Overall Score
Antutu v6.0
3D Score
3DMark
Ice Storm Unlimited
GFXBench 3.0 T-Rex
(Offscreen)
WebXPRT 2015
JetStream
iPhone 6S
126193
38475
27675
80.2 FPS
204
118.78
iPhone 5
31821
3154
5619
6.8 FPS
65
20.955
When it comes to industry standard benchmark performance tests the new iPhone 6S is leaps and bounds ahead when it comes to gaming performance as well as web browsing speed. According to GFXBench 3.0, the iPhone 6S is nearly 12 times faster than the iPhone 5 that was released in September 2012. The performance in 3DMark Ice Storm Unlimited is up five fold as well, so the 6-core graphics engine on the A9 processor used on the iPhone 6S will offer a noticeably improved multimedia and gaming experience for those that haven't updated their iPhone in 2-3 years.
Web browsing is noticeably faster thanks to the LTE Advanced improvements along with the SoCs substantial performance improvements. The JetStream JavaScript benchmark suit showed the iPhone 6S was six times faster than the iPhone 5. WebXPRT 2015 is a more blended test with HTML5 and JavaScript workloads and had the iPhone 6S being an impressive 3.1 times faster, so the iPhone 6S will without a doubt be able to download things faster and run them better in the browser for a better web experience.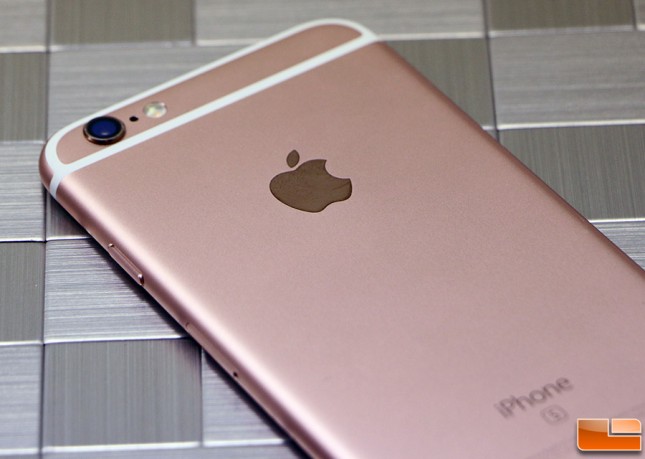 When it comes to cameras the iPhone 5 had a rear facing 8MP, f2.4 aperture camera capable of 1080p video recording and a front facing 1.2MP camera with f2.4 aperture and 720p video recording. The new iPhone 6S is leaps and bounds ahead with a rear facing 12MP, f2.0 aperture camera with Focus Pixels, dual-LED flash and 4K video recording. The front facing 5MP camera has f2.0 aperture and 1080p video recording. Apple has had an 8MP rear camera since the iPhone 4S, so the rear facing camera has finally gotten a bump up on the MP front and the front facing camera is way better than before. The only big feature lacking on the iPhone 6S is Optical Image Stabilization (OIS), but there still is Digital Image Stabilization (DIS) to help keep your 4K video shots steady.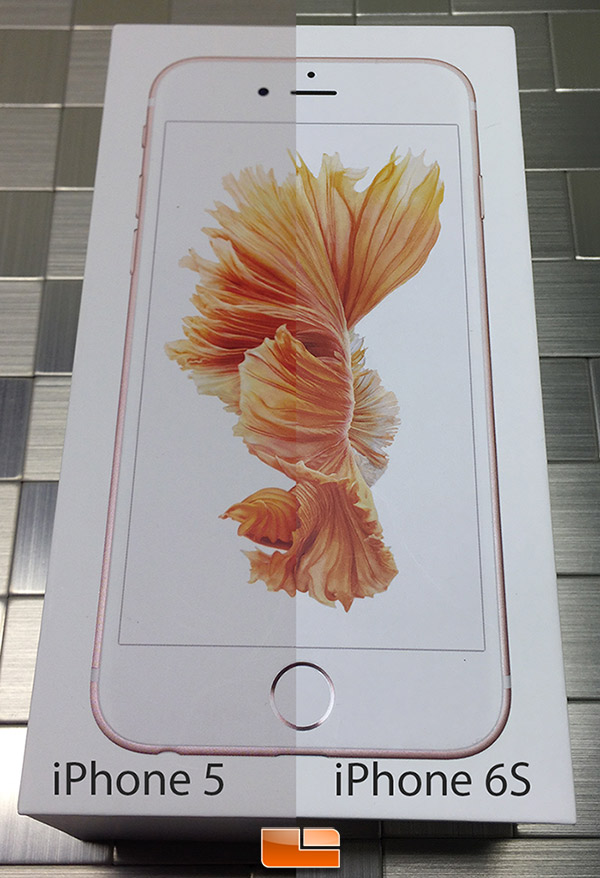 Here is our attempt of a side-by-side comparison of the iPhone 5 versus the iPhone 6S rear facing cameras. The iPhone 6S camera has a much better white balance, low light clarity and detail.
We took the iPhone 6S with us to the St. Louis Zoo and the above gallery shows off five of those shots. The camera worked pretty good considering the animals were moving in all the shots.
Battery life is an important selling feature and the new iPhone 6S packs a 1715 mAh battery behind the 4.7-inch display that is capable of up to 24 hours of talk time on 3G and up to 14 hours of HD video playback. The iPhone 5 had a 1440 mAh battery that allowed for up to 8 hours of talk time on 3G, so the battery is slightly larger and should last much longer. Also keep in mind that as your phone ages the battery does as well, so moving from a iPhone 5 or older will give you noticeably longer battery life.
Final Thoughts and Conclusions:
If you have an iPhone 5 it is pretty clear that if you upgrade to the iPhone 6S that you'll be getting a much better smartphone with improvements across the board. The iPhone 6S more than delivered the speed and camera improvements that are expected with and 'S' model year upgrade and you also get the addition of 3D Touch. 3D Touch is only in its infancy, but we know many Android phones are going to be including force touch panels and more apps will be developed to take advantage of the new touch technology.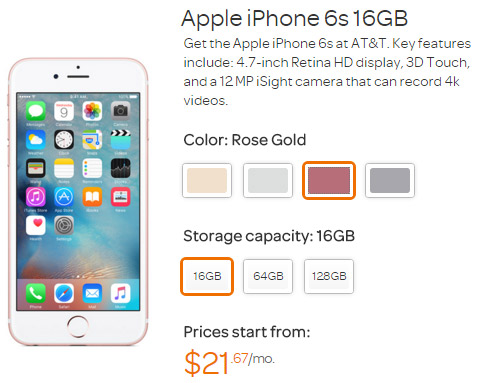 The Apple iPhone 6S is available in 16GB, 64GB and 128GB capacities for $649, $749 and $849, respectively. AT&T Next 24 customers are able to get the iPhone 6S 16GB model that we looked at today for $21.67 per month for a 30 month term. Carriers are doing a number of specials this holiday and AT&T is offering a two-for-one special on the iPhone 6S for new and existing customers when both phones are purchased through the AT&T Next program.
The first phone can be a new line or an upgrade and the second phone must be a new line. Both phones then must be added to a qualified data plan, like Mobile Share Value, for as low as $70 a month for two phones. Then in up to 3 bill cycles you will begin receiving up to $650 in 30 monthly bill credits. The tax on both phones will not be credited, so you are on the hook for the phones. AT&T has not publicly advertised the iPhone 6S "Buy One Get One Free" promotion very much, but it is real and ends on 12/31/2015. The offer is a great way to be able to gift a loved one a phone and give yourself an upgrade at the same time!
Here is the fine print on the current BOGO offer:
Offer available in all channels (in store and online).
Consumer/IRU/CRU/EMO customers are eligible.
Customer can receive as many Buy One Get One (BOGO) offers as they qualify for (BAU customer line limits and AT&T Next limits still apply).
Samsung, LG and Apple purchases must be on the same BAN.
Two year, no commitment, BYOD purchases are not eligible.
Standard activation fees and taxes apply and are not credited as part of this promotion.
Offer is stackable with all other current National Promotions.
When a customer purchases the two eligible phones, they will receive bill credits for the installment payments for the Free phone. The credits will start in 2-3 bill cycles. The first credit will be a lump sum of any installments billed up to that date.
No bundle ID or manual discount is required during activation provisioning process.
All monthly charges are due whether the bill credits have begun or not. Failure to pay full balance will result in standard late fees collection treatment.
This Buy One Get One (BOGO) promotion requires the purchase of any combination of two eligible devices from the same manufacturer.