AOpen's Pandora Box Makes it to the Market
By
AOpen Launches Pandora Mini PC That Looks Like Mac Mini
When we first heard of AOpen's upcoming Pandora small form factor system at Computex 2005, we thought that it was nothing more than a lawsuit waiting to happen. It looks like Steve Jobs over at Apple has taken mercy on the AOpen Pandora as it is being launched as scheduled this month. At first glance the outside may look like an Apple, but it is far from that. The new AOpen Pandora is more powerful and smaller than Apple's Mac Mini according to AOpen's marketing team.

The Pandora case is simplistic with nothing more than a slot-loading optical drive and a power button in the front. The silver case and overall design looks nearly identical to the Mac Mini, which is pictured above. On the rear of the Pandora one will find three USB 2.0 ports, a keyboard hookup and a serial port in the back. The Pandora also has features a wireless networking card to help reduce wires. The guts of the Pandora have not being talked about, but we are working hard to figure out what they may be. For comparison the entry level Mac Mini currently ships with a 1.25GHz PowerPC G4 processor, 512MB of DDR I RAM, 40GB hard drive and an ATI Radeon 9200 graphics with 32MB of dedicated DDR memory.
Update: After speaking with AOpen we got the following system specs for the $499 base system
Celeron M 1.3G
256MB DDR II
40G 2.5? HDD
Slot-in Slim Combo Drive
Power Adapter
Power Cable (US type)
DVI Converter
HDTV Cable
Driver CD
Windows XP
Since AOpen does not sell products directly to consumers it is up to their partners as to how it will be configured. The above system configurations greatly differ to those that CNET News and Toms Hardware posted on their sites, but our source at AOpen is very credible. If our source is correct and the system comes with half the memory of the Mac Mini and a Celeron processor we are not 100% certain it will be faster.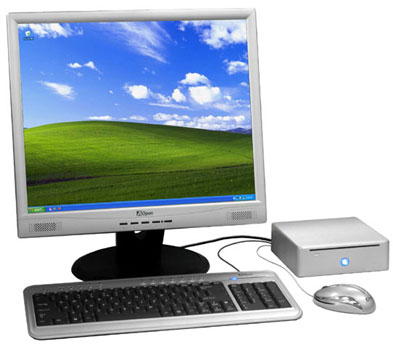 AOpen is going to offer the Pandora in both Windows and Linux configurations, which is a good move as it helps lower the price points. The Pandora will be available in North America just in time for Christmas shoppers. Sadly they will not offer a barebone version or just the chassis all by itself. They will be sold as complete systems only. Estimated prices are: Linux based ($399/unit) or Windows based ($499/unit). That is a very low price point considering that the Mac Mini starts around $499 and comes without a monitor and keyboard! Looks like AOpen pulled off one heck of a mini PC just before the holiday shopping season.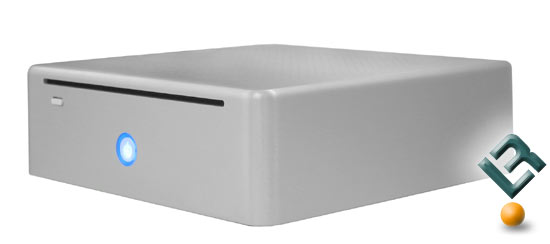 Feel free to post your comments and thoughts in our forums where registration is free.