AMD Wraith CPU Cooler Brings Much Needed Updates
By
AMD showed Legit Reviews the new AMD Wraith CPU Cooler that will be replacing the reference CPU cooler that they have been using for the past 4+ years. It has been known for some time that the reference cooler that comes with AMD processors is rather loud and boring looking, so we are glad to learn that AMD has come up with something new. The AMD Wraith CPU cooler features cooling enhancements, near-silent fan noise and a more modern looking fan shroud with some LED accent lighting.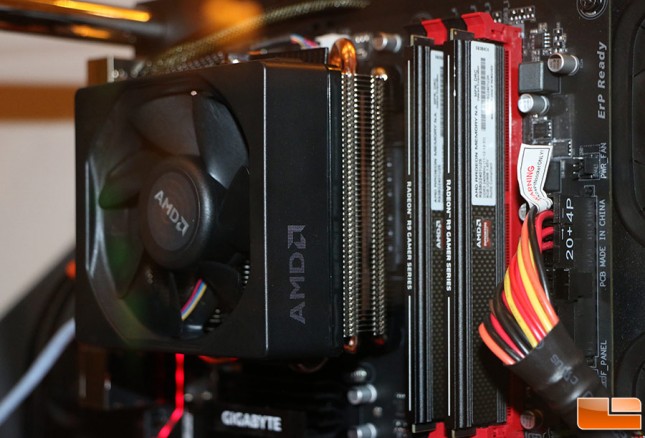 The AMD Wraith thermal solution will replace the current unit. The current unit has a variable speed fan that runs at up to 54dBA whereas the new model produces just a tenth of the noise and runs at up to just 39dBA.
The Wraith CPU Cooler features an increased fin area (25% larger) with a 90mm fan sitting up top that is capable of over 50CFM of airflow. The top-flow aluminium fin-stack cooler design is something that AMD has been using for over a decade and it appears that is not going to be changing anytime soon.
The AMD Wraith CPU Cooler is rated for processors that have a TDP rating of up to 125 Watts and AMD has yet to disclose what processors will be shipping with this cooler. AMD Wraith could easily be sold as a standalone upgrade for those that have the 'old' standard cooler that want to move up to the advantages of the new premium cooler for their CPU/APU.
We saw the AMD Wraith running at CES 2016, but the room was much too loud for us to comment on the noise levels. AMD luckily released a short video that shows off the noise levels of the standard AMD thermal solution that has been around for nearly half a decade versus that of the new AMD Wraith. The difference in the video above is very obvious.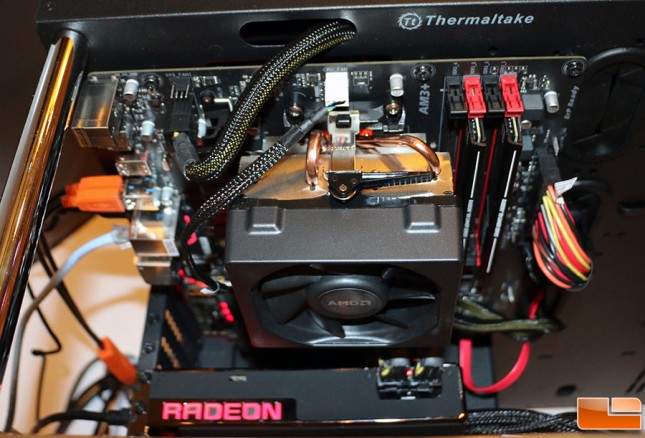 Here is a look at the side of the Wraith cooler showing some of the copper heatpipes. AMD said that the base and the heatpipes are copper.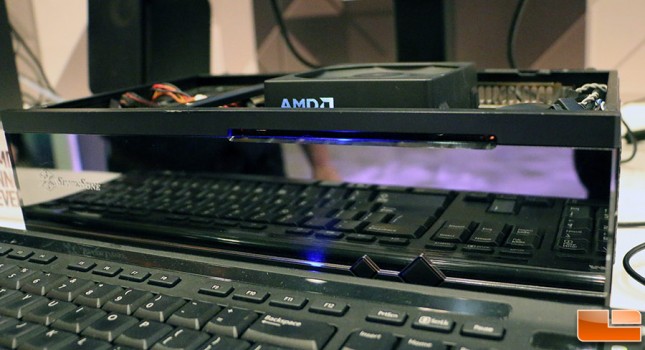 AMD did have a demo of the Wraith CPU Cooler in a SilverStone case andit was clear that the cooler was too tall for the top panel to be installed. Certainly not the best case to show off the new cooler in, but it is a reminder that this CPU cooler is larger and won't fit in as many cases as the old standard model.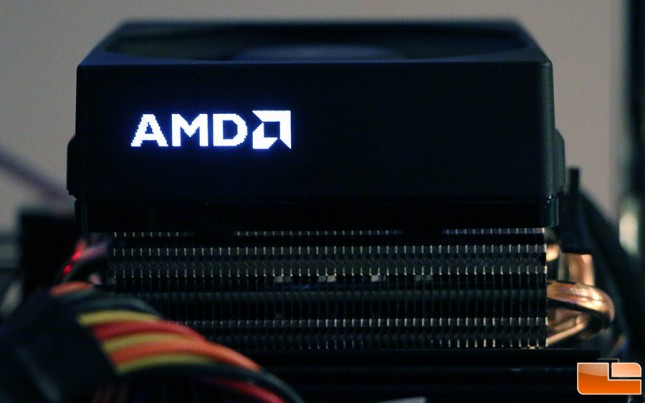 Expect to see AMD Wraith CPU coolers coming out later in Q1 2016. We are happy to learn that AMD Wraith is coming as the old standard cooler was getting a bit long in the tooth.