AMD Radeon RX 6800 and Radeon RX 6800 XT Unboxing
By
AMD Radeon RX 6800 Unboxing
The unboxing experience for the AMD Radeon RX 6800 is very similar to that of the 6800 XT, but there are some subtle differences.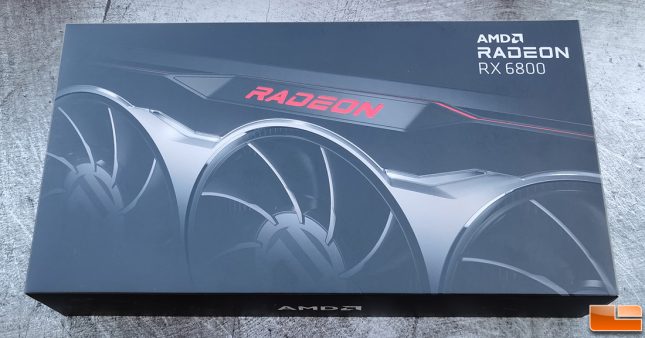 One thing that is different is the box itself as the flip top box used on the 6800 XT has been replaced by a more traditional outer box with normal ends.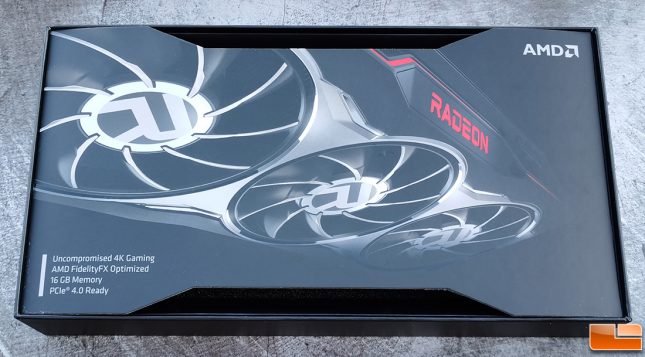 Inside you'll find a similar cover that lists the same exact key features as these remain the same on the Radeon RX 6800 XT and Radeon RX 6800.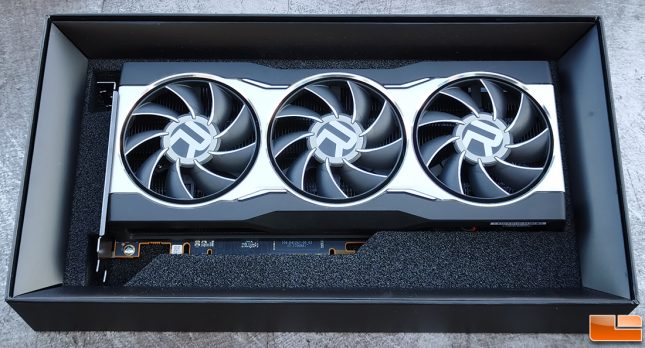 Under that you'll find the AMD Radeon RX 6800 reference card with a little less adornment on the cardboard than the Radeon RX 6800 XT.

The Radeon RX 6800 features 60 compute units with game clocks of 1,815MHz and boost clocks of 2,105MHz. The cards total compute performance is 16.17 TFLOPS down from the 20.74 TFLOPs found on the 6800 XT reference card.

Believe it or not the Radeon RX 6800 still features 16GB of GDDR6 memory, so both models have the same memory solution. The GPU cooler on the Radeon RX 6800 is smaller, so this card features a 2-slot design. It still has two 8-pin PCIe video connectors up top for power, but the total board power (TBP) is down to 250 Watts instead of 300 Watts on the 6800 XT.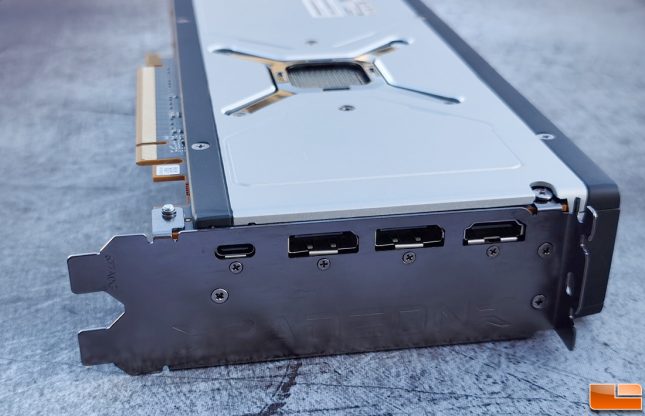 AMD did not change the video outputs on the Radeon RX 6800, so it remains the same as the 6800 XT.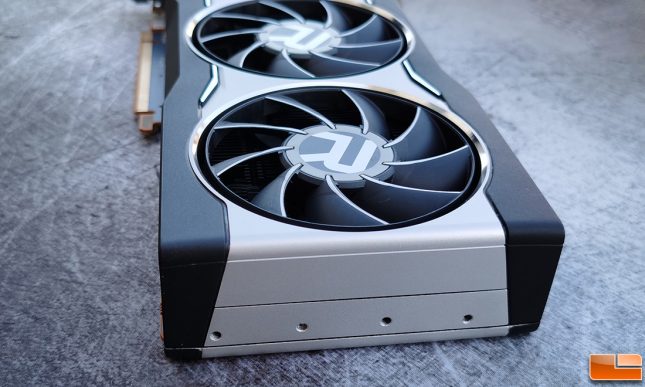 Radeon RX 6800 Series Review Coming November 18th
That is all we can show you right now, but we will be able to show our performance results with you on November 18th, 2020. These cards will likely be in high demand on the 18th and our reviews just happen to go up at the same time that you'll be able to buy one. Demand for desktop graphics cards has been really high for next-generation graphics cards and game consoles, so if you are wanting to get a new card straight away we recommend being ready that morning.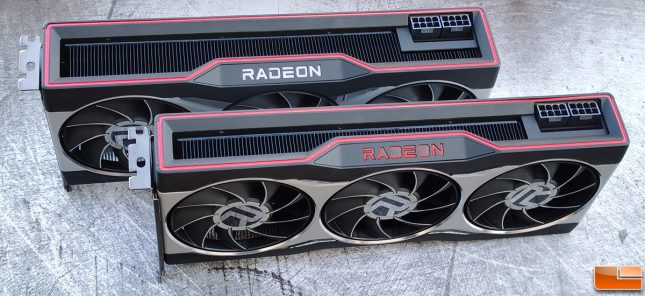 We'll have our initial look at the RX 6800 Series on November 19th, but we'll have post-launch content coming as well as there is just so much to cover on these new cards. We also suspect that AMD will be able to optimize their drivers even further to get a little extra performance from RDNA2 as time goes on.
This is a brand new architecture for them and the first with dedicated hardware support for raytracing. DXR-enabled game titles are growing as in interest for the cards performance with and without raytraced effects. AMD is working on an answer to NVIDIA performance and image-quality boosting super sampling technology known as Deep Learning Super Sampling (DLSS), but it won't be ready for this week according to online reports. AMD's solution is called Super Resolution and will be part of FidelityFX suite of technologies. We'll be talking about these cards for at least the next year, so get used to hearing about the AMD Radeon RX 6800 Series!