AMD Radeon RX 480 4GB Video Cards At-Launch Have 8GB of Memory
By
Want in on a little secret? AMD and their board partners had some problems sourcing enough 8Gbps GDDR5 memory for the Radeon RX 480 launch today. That caused AMD to lower the clock speeds at the very last minute, so now the Radeon RX 480 will be using at least 7Gbps GDDR5 memory and we have learned that ultimately it is up to the board partners to pick what they want to use. Since there was not enough parts to build the Radeon RX 480 4GB cards for the launch today all the at-launch cards are shipping with 8GB of 8Gbps GDDR5 memory.

They didn't tell any reviewers this fact unless they directly asked about it, so most reviews today missed that fact. We learned about it when AMD informed us that they wouldn't be sending out any Radeon RX 480 4GB cards and instead would be using a BIOS to limit the Radeon RX 480 8GB cards to 4GB of memory. In theory if you can find a Radeon RX 480 4GB at-launch reference board you should in theory be able to flash it to a card with 8GB of memory!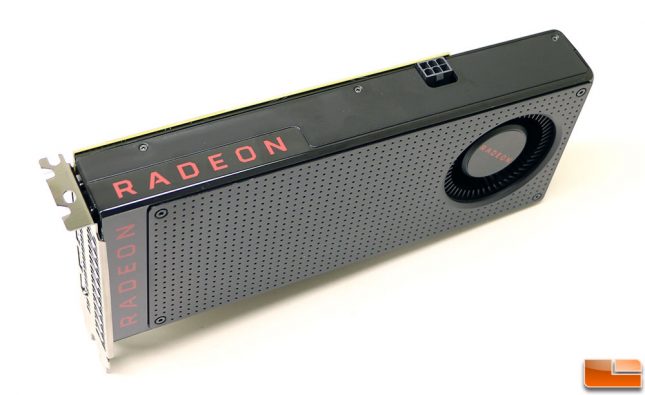 We asked AMD if they would allow us to host the BIOS to allow the 4GB cards to be flashed to an 8GB card, but they said absolutely not. That said, we are sure that the files will make their way through back channels. Just a heads up as all the cards you can buy on store shelves right now have 8GB of memory on them and you can save yourself $40 and get 8Gbps memory!
From what we are hearing there is a fair number of board partners will be using lesser speed memory as it is more readily available and cheaper once the custom cards come out in July. That is another funny story as custom cards weren't supposed to be announced until mid-July, but that got pulled in at the last minute as well despite the fact they won't be widely available for a couple weeks.
No word on when the true 4GB cards will hit the market, so get in on it while you can!