AMD Radeon R9 Fury X2 Video Card Shown – Dual Fiji GPU
By
Earlier today we told you that AMD has a video card coming out with Dual-GPU Fiji powered card this fall. The card that we assume will be called the Radeon R9 Fury X2 was shown inside the AMD Project Quantum prototype PC, but the card itself wasn't shown to us.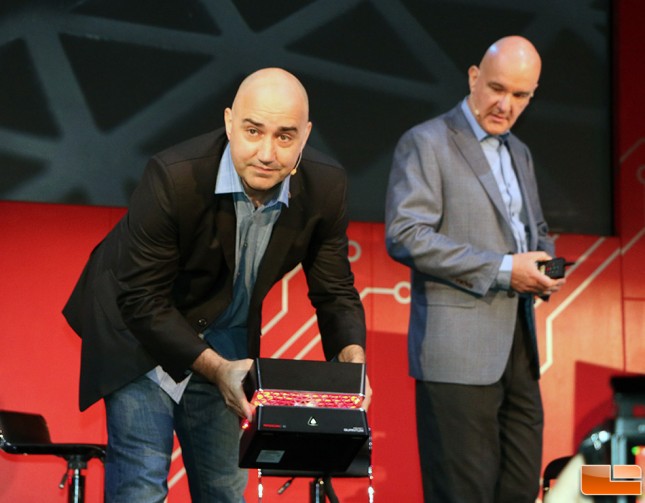 Tonight at the PC Gaming Show we again found AMD on stage Dr. Lisa Su had a bare PCB that she showed off! We apologize for the photos as we were a couple floors up and a good 50 feet away from the card when it was shown off! We'll try to get better pictures and update this post later tonight.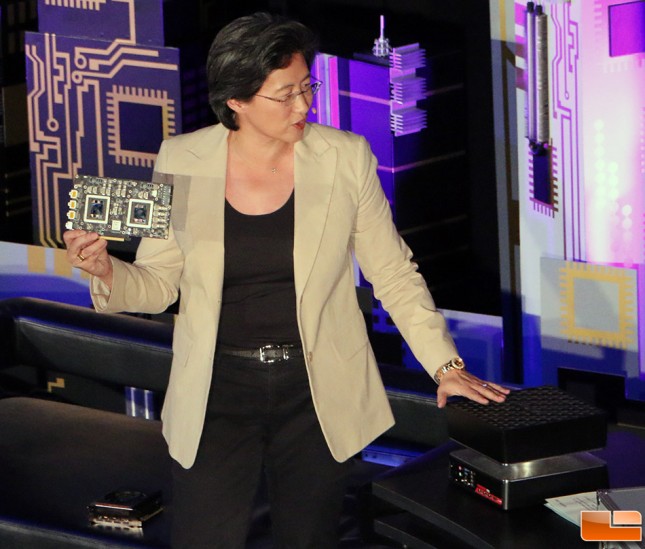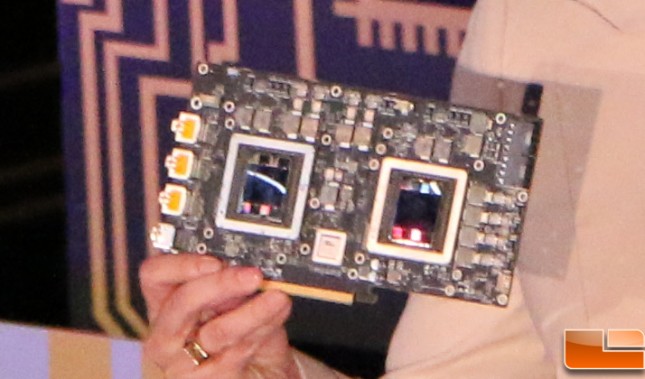 Update at 10PM CT: Here is a better picture as promised!