AMD FirePro W5000 Professional Graphics Card Review
By
AMD FirePro W5000
AMD launched their new Southern Islands FirePro products at Siggraph 2012, which included the W9000, W8000, W7000 and W5000, which all make use of AMD's graphics core next (GCN) architecture. The FirePro W9000 and W8000 have already been reviewed right here at Legit Reviews, so today we will be taking a look at the more value oriented FirePro W5000 and how it does in professional applications.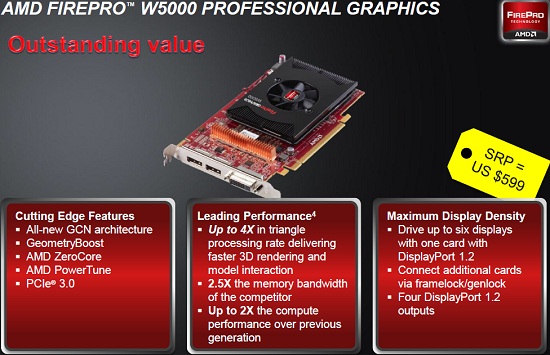 Priced at $448 shipped, the W5000 is a card that comes with the support and certification for the applications professionals use without the high price tag of the more powerful cards in the FirePro lineup. The W5000 packs 768 Stream processors with an engine clock of 825MHz. The 2GB of GDDR5 memory comes clocked at 800MHz on a 256-bit bus, offering 102.4GB/s of memory bandwidth. The W5000 also packs 32 ROPs. Overall, the W5000 packs quite a punch for its price range fitting in nicely in the mid-range segment offering 1.27 TFLOPs of single precision compute performance.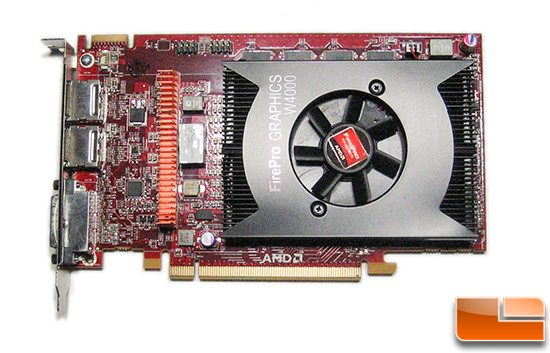 The AMD FirePro W5000 uses a simple copper heatsink for the VRMs with the simple yet adequate cooler keeping the GPU's temps under control.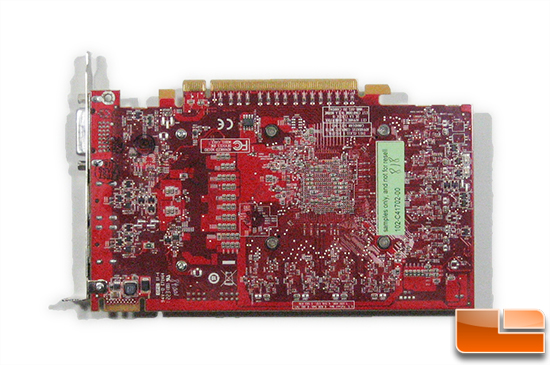 The card itself is roughly 7.25″ in length and just under 4″ tall and of course only takes up a single expansion slot.
The W5000 comes with one Dual-link DVI and two DisplayPort connectors, which can drive up to six monitors.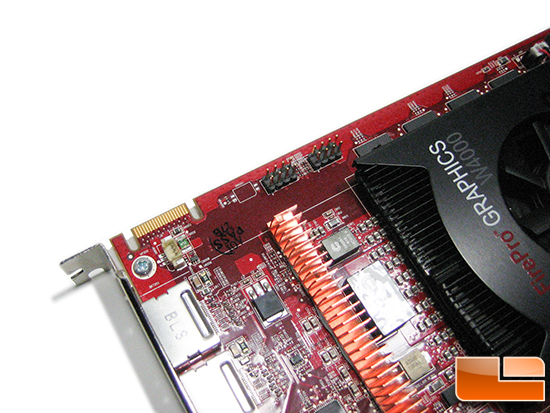 We can see here that a crossfire connector is present should the need for multiple GPUs arise. However, no Genlock connector is available on the card, and pay no mind to the W4000 branding this card is indeed a W5000. That said you will see an array of pins on the card, these are for an as yet unannounced FirePro feature that will launch in the future.