Air SyncHD Wireless 1080p HDMI Transmitter Kit Review
By
Introducing the Air SyncHD by brite-View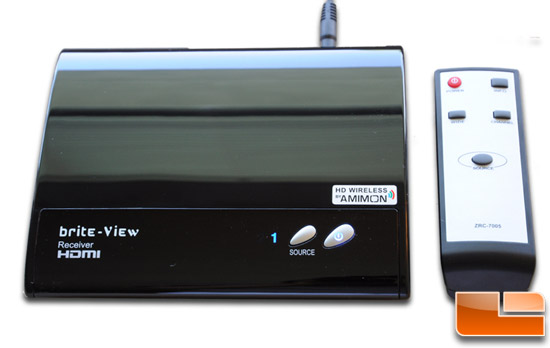 If you are like me you have the big HDTV with the DVR, Blu-ray player, etc. setup in your living room, which allowed you to move the older, smaller HDTV to the bedroom. Unfortunately for me there is no coax jack in the bedroom. Enter the Air SyncHD by brite-view.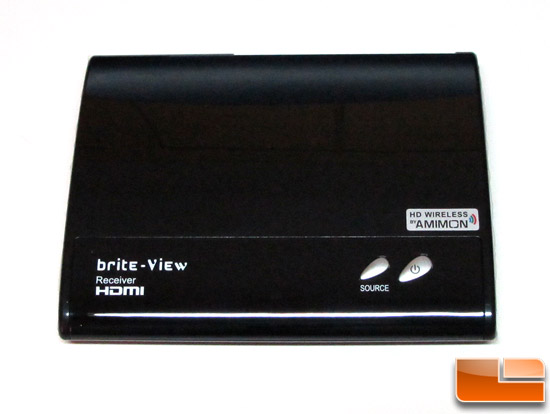 The Air SyncHD allows you to wirelessly connect your HDMI components with your HDTV. The two configurations that brite-view imagines are wirelessly connecting your wall mounted HDTV and your component rack located off in the corner of the room or transmitting HD video from one room to another. At its most basic level, the Air SyncHD is a transmitter receiver system that allows you to wirelessly stream your HD video and audio signal between the two boxes.
This
$189 hardware solution
couldn't be easier to setup and is unique in its ability to wirelessly stream uncompressed 1080p videos. The box includes a transmitter and receiver and their corresponding power cables. At 7 in. by 6 in. by 1 in., these devices are a tad on the large side but they are fairly nondescript black boxes that would look at home in any media cabinet. The transmitter has an HDMI in and out and the receiver just has an HDMI out. The Air SyncHD uses HDMI 1.3 as its standard for transmission. This means you will not be able to stream 1080p 3D media. While the transmitter and receiver both get slightly warm to the touch while running, they are simple boxes with no fans, so there will be no added noise to your media cabinet.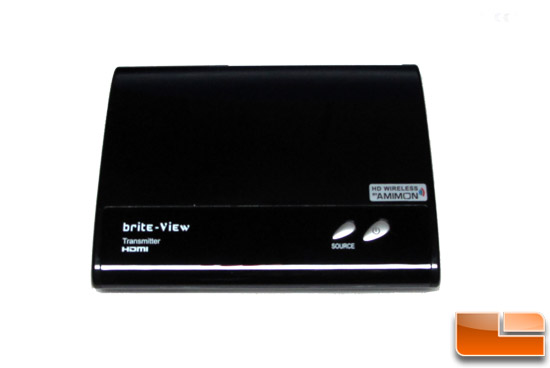 Air-bridge your HDMI-ready (ver. 1.3) device and HDTV in uncompressed 1080p HD quality
Hybrid Transmission (Loop-through Connection): transmit HD video/ audio signals through wired and wireless connections synchronously or separately
brite-View's Exclusive Transmission Enhancement Technology: up to 100 feet (1080i) / 66 feet (1080p), line-of-sight
IR technology enabled for easy remote control operation
Plug & Play: no software installation required
No noticeable latency- ideal for video gaming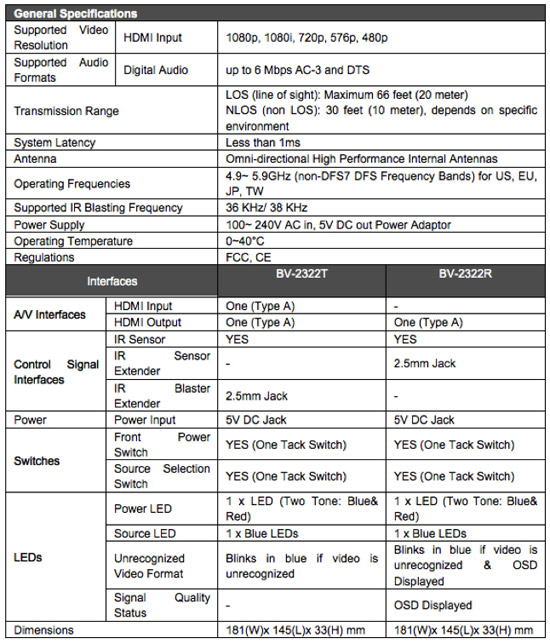 Air SyncHD Supported Range and Video Resolution: