ADATA DashDrive Air AE400 Review
By
ADATA AE400 Introduction
With smartphones, tablets, and laptops being in more and more hands every day, comes the need for gadgets to make your life even more convenient when using these devices. Everyone wants to share pictures, videos, and other media with their friends, but there isn't really a very convenient way to do this, outside of social networking websites. Not only that, but a lot of people are unable to get through the day without having to charge their phones. ADATA has come up with the DashDrive Air AE400 to help make media sharing easier between these devices, and also provide an extra charge to your smartphone or tablet.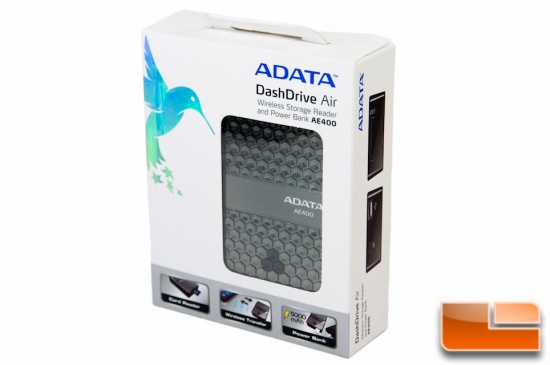 You can have the AE400, right now, for $79.99 shipped on Newegg, which feels like a fairly reasonable price for what it does. It would be cool if they gave you a small SD card to go with it, though.
There isn't really much to look at when you look at the box of the AE400, other than a few stats, so let's open it up and look inside!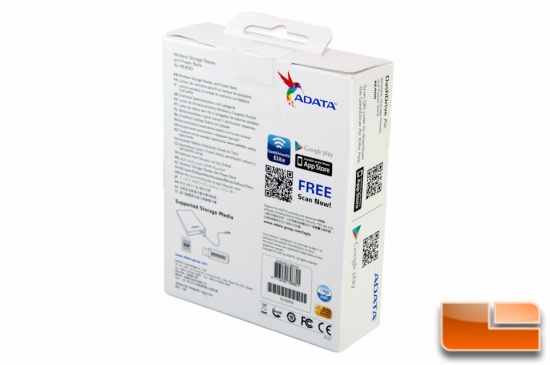 Inside the box, you get the AE400, a 2-foot USB cable with a Micro USB end, and a thick instruction manual in 11 languages. Unfortunately iDevice users are left to supply their own cable to charge their iPhone or iPad. One thing to note on the manual, is ADATA recommends you charge the AE400 for at least 8 hours prior to using it the first time. Out of the box, my unit took approximately 6 hours to full charge, while connected to a USB port on my PC.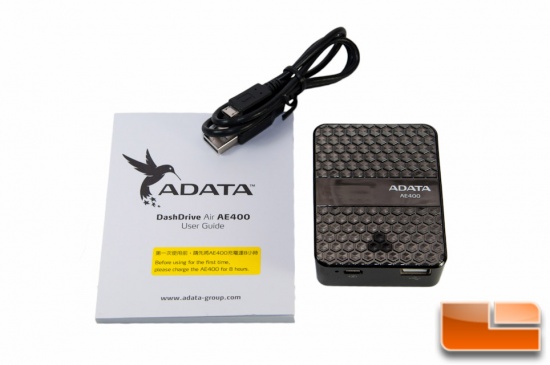 Technical Specifications
Battery Type: Li-Polymer rechargable
Battery Capacity: 5,000 mAh
Dimensions (L x W x H): 80 x 59 x 21mm (3.1 x 2.3 x 0.8in)
Weight: 128g
Wireless Standard: IEEE 802.11b/g/n
Warranty: 1 year
ADATA does really feel that this product should hold up with time, but should you experience any problems with your AE400, it is backed by a one (1) year warranty.
Read on to see if the ADATA DashDrive Air AE400 is that must-have gadget and how it performs!