3D XPoint Technology By Intel and Micron To Be 1000x Faster Than NAND
By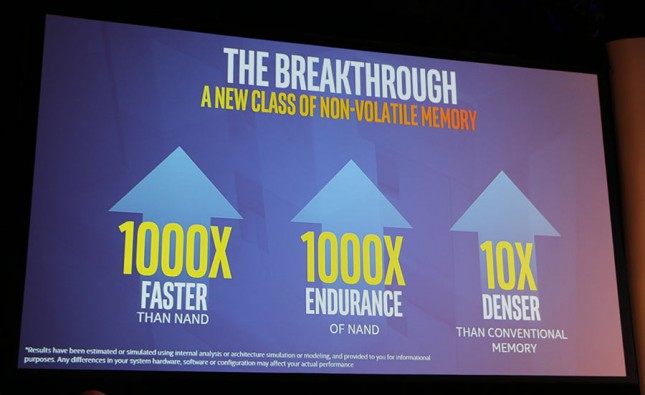 Intel and Micron today announced that the two companies have jointly developed 3D Xpoint (pronounced 'cross point') memory technology. 3D Xpoint technology is said to be up to 1000x faster than NAND with 1000x the endurance as 10x higher density than conventional memory.3D XPoint is also a non-volatile memory solution, so we are talking about a technology that will be envisioned down the road in long term storage devices and/or as system memory. Massive in-memory databases will greatand faster system recovery time since this memory is non-volatile the data doesnt go away when the power is removed.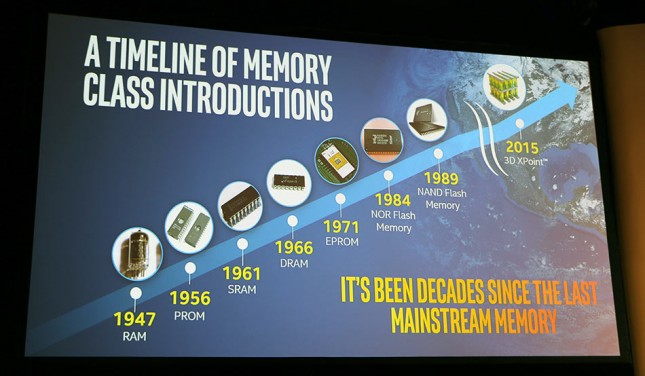 You really shouldn't compare 3D Xpoint as either NAND or DRAM though as this is an entirely new class of memory that uses a brand new architecture that fills in a unique spot in the market. There is a challenge in storage and memory technology as memory and storage devices are still too slow and bottlenecking performance. In fact, it's been over 25 years since the last mainstream memory technology was released.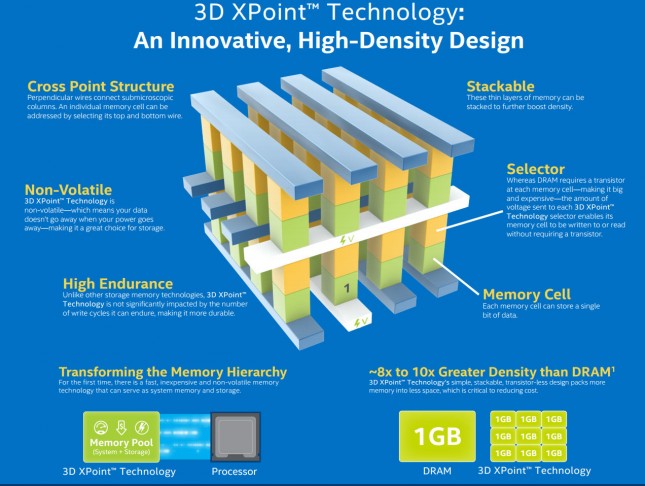 The 3D Xpoint design has a Cross Point memory structure that is 3D stackable (up to 2 layers right now). A unique switch and memory cell material allow access each individual memory cell instead of accessing blocks and is one of the key reasons why this new technology can switch states 1000x faster than traditional NAND Flash. The transistor-less design also means you can pack more memory into less space and that is how Intel and Micron pulled off an 8-10x density improvement.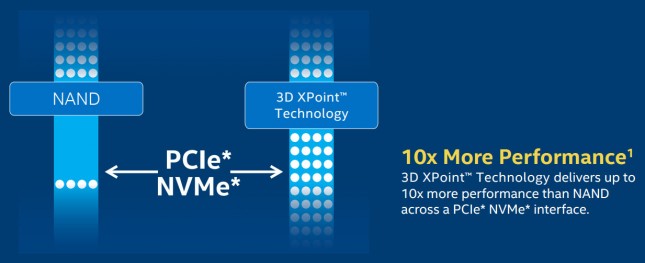 To give you an idea how fast 3D Xpoint technology is you'll need to keep in mind that HDD latency is measured in milliseconds, NAND latency is measured in microseconds, and the new 3D XPoint technology latency is measured in nanoseconds. 3D Xpoint will offer 10x more performance than current NAND Flash technologies using a PCIe NVMe interface.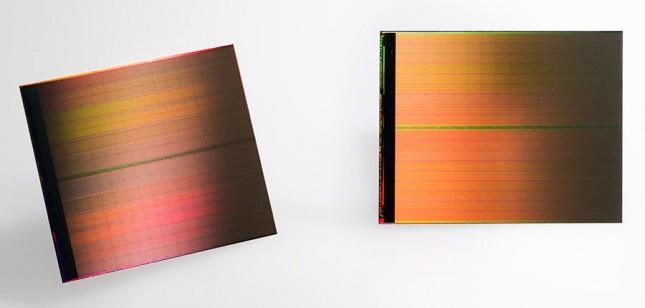 The 3D XPoint die can store 128Gb of data and is currently being manufactured on the 20nm process in the IMFT fab in Lehi, Utah.
Intel and Micron are producing sample wafers and had one to show off at the webinar today to show that the new technology is actively being produced. Intel and Micron both believe that the first products will be 3D XPoint at some point in 2016.