2023 Acura Integra Has A Six-Speed Manual And Turbo Power
By
Acura has revealed photos and details on the 2023 Integra prototype. The Integra has been discontinued for several years after first debuting in 1986. The prototype looks production-ready, and the production version mall hit showrooms next year.
While lots of details are still a mystery, we know that Acura will use a high output 1.5-liter turbocharged engine with VTEC. It will also be fitted with a six-speed manual transmission and a limited-slip differential. Certainly, an automatic transmission will be an option.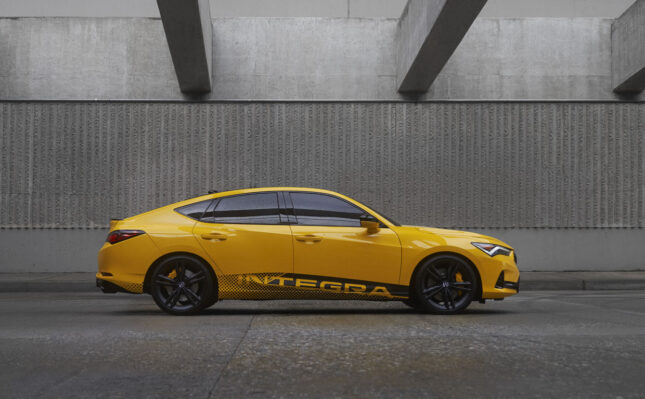 Acura says the Integra will start around $30,000 when it hits showrooms next year. Like most cars, we'd assume the price can go up significantly with options added. Auto manufacturers like to say around $30,000, meaning $29,999 before destination handling charges.
We'll have to wait and see what the actual MSRP is when the car gets official next year. The prototype is painted in a color called Indy Yellow Pearl straight from the NSX.