2015 North American Collegiate Championship (NACC) Finals Event Image Gallery
By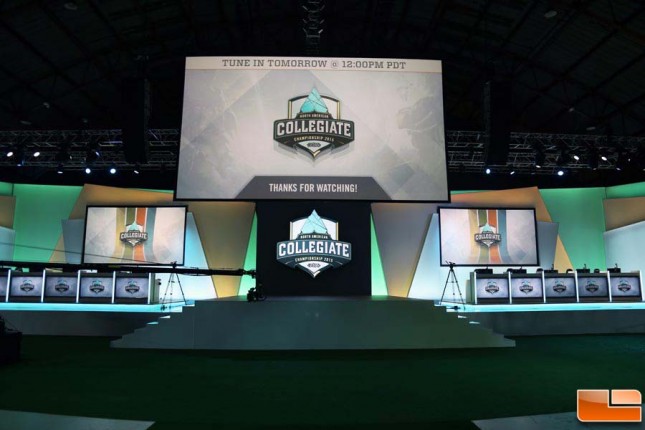 Earlier this month we made it out to the 2015 League of Legends North American Collegiate Championship finals in Los Angeles, California! A record setting 1,600 collegiate teams competed in the NACC which closed off it's 2014-2015 season in a span of 8 months at the Barker Hanger at Santa Monica Airport. There the top four teams from each of four regions competed for the NACC championship title and $30,000 in scholarships in front of a live audience and livestreamed online.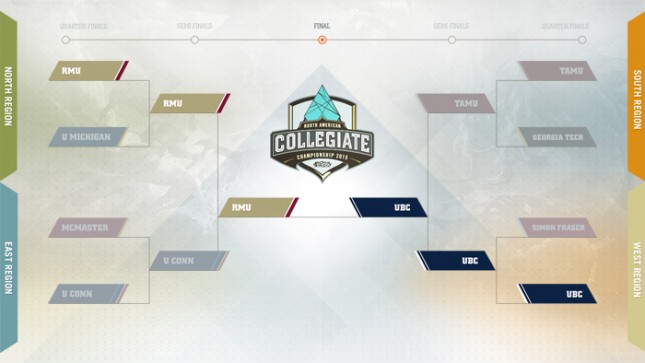 The region finalists representing their universities were University of British Columbia (UBC) from the West, Texas A&M (TAMU) from the South, Robert Morris University (RMU) from the North, and UConn from the East. Robert Morris University made headlines in gaming news last year when it announced that it would offer athletic scholarships and coaching support for their own League of Legends team. RMU had no trouble taking two games in a row off UConn. UBC also didn't have too much difficulty taking two games from Texas A&M in their series despite the latter supposedly preparing in anticipation of UBC. The grand finals on Day 2 ended with UBC winning 3-0 against RMU.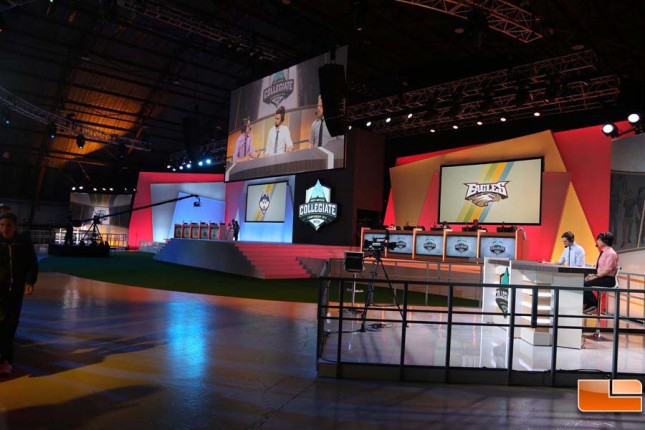 The NACC finals were scheduled in the weeks between the LCS Regional Finals and the Mid Season Invitational, both of which feature professional League of Legends matches and greatly overshadowed the collegiate finals. Nonetheless, the NACC finals had a surprising charm not readily felt with the "stiffer" professional LCS circuit. The amateur collegiate teams played with lots of heart and guts, going so far to entertain the crowd with risky teamfights, a Pentakill, a "Pentasteal", and a Bard pick never before seen in competitive play (the champion character is silly, but woefully underwhelming.)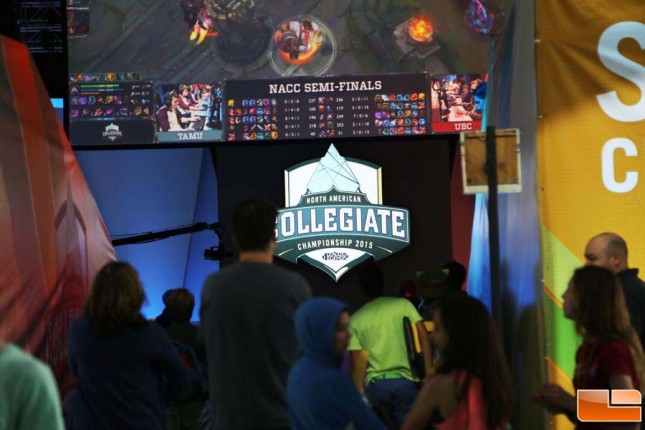 Ticket holders to the live on-site event were treated to generous BBQ lunches on both days, college inspired activities including giant hamster ball, life-sized water pong, dunk a Rioter, keg racing, and cornhole, souvenirs including a photo booth, t-shirt, foam finger, bench cushion, and the Challenger Ahri in-game cosmetic skin. Production quality for the stage and livestream was superb, maintained within reach of the LCS production.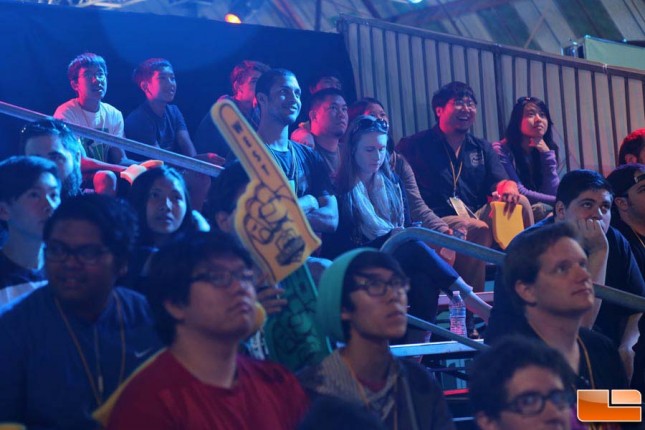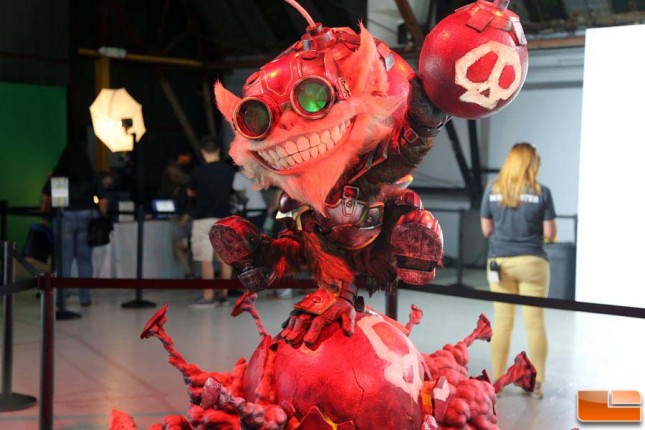 Here is the rest of the gallery of 35 images from the event that you can check out.