Thecus N5550 5-Bay Home NAS Review
Fri, Dec 14, 2012 - 12:00 AM
Outside The Thecus N5550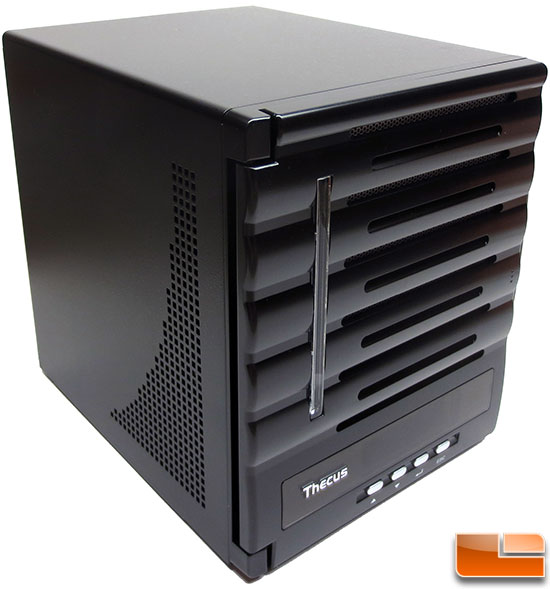 The Thecus N5550 NAS box might look familiar and that is because Thecus has been keeping the appearance of their devices the same over the past several years and just updating the guts. This enclosure is made from metal and measures in at 230 x 190 x 240 (mm), which makes it small enough to be placed on a shelf or out of the way. The N5550 is entirely black and has a clean look to make sure it doesn't get dated as the years go by.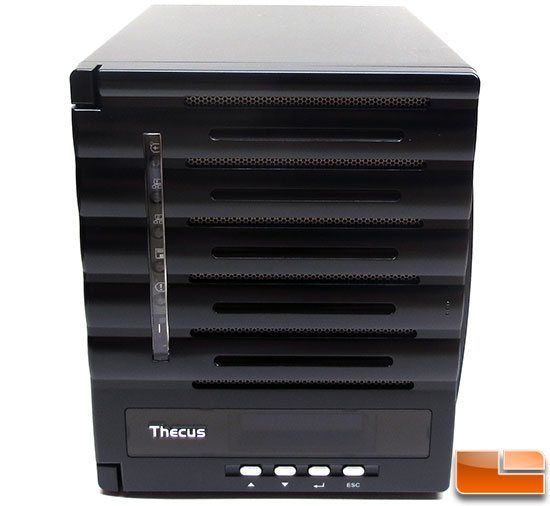 The front panel buttons are easily accessible with the front door closed, but you have to open the door if you want to turn on or resest the N5550.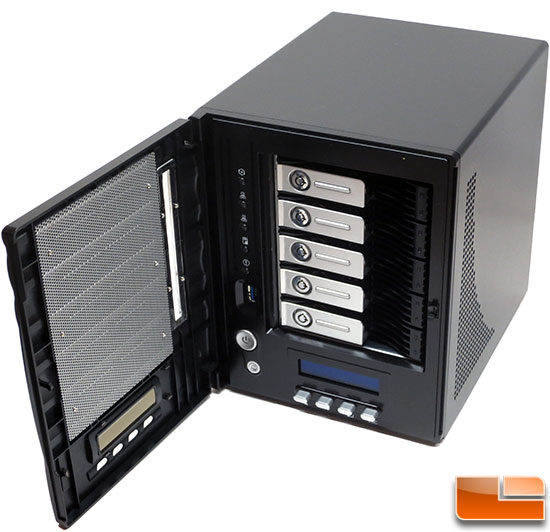 To open the door you push on it and it pops open. The bay door mesh is not easily removable, but you can easily blow compressed air back through it to remove any dust that builds up over the months/years ahead. Each of the drive caddies have a key lock on them to prevent the drive from easily walking off. One thing that needs to be pointe out is that you have to open the door in order to access the front USB 3.0 port and to access any of the five drive bays, which is a major hassle.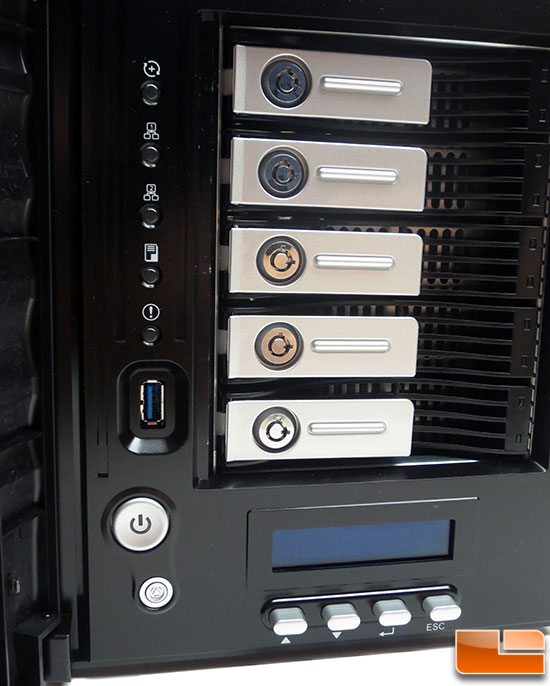 Down the left side of the drive bays are the five activity LEDs, front USB 3.0 port, power and reset buttons. The status display panel is nice as when the NAS is in use it tells you in the RAID array is good and other useful information.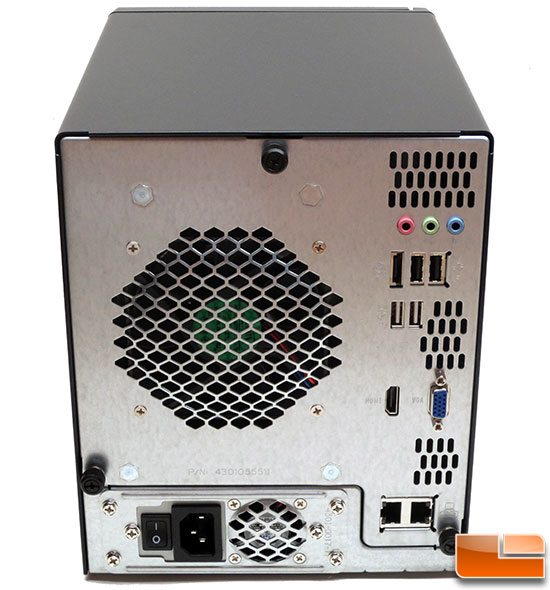 On the back of the unit we can see the rear 92mm exhaust fan, 200 Watt power supply, and rear I/O panel. The I/O panel has four USB2 Type A host ports, one eSATA port, audio ports (microphone, line in, line out), HDMI & VGA video ports and lastly the dual gigabit LAN ports.
The bottom has four rubber stick on feet, one in each corner that are held on by glue.