Testing Memory Speeds on AMD's A10-5800K Trinity APU
Mon, Dec 31, 2012 - 12:00 AM
Final Thoughts and Conclusions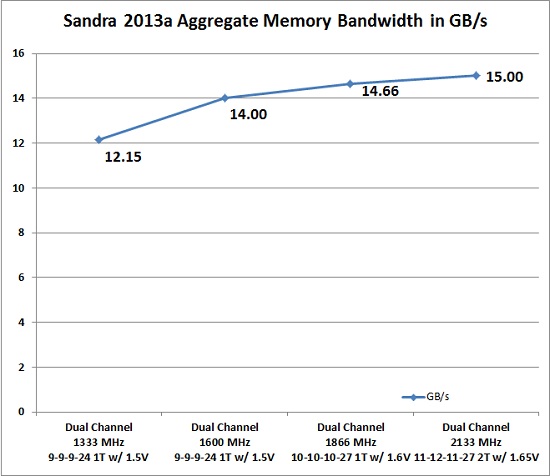 At the end of the day we found that memory performance scales with clock frequency on AMD's A-Series APU. We found that the memory bandwidth ranged from 12GB/s to 15GB/s on the AMD A10-5800K 'Trinity' APU with when the most popular speeds of DDR3 dual channel memory on the Gigabyte GA-F2A85X-UP4 motherboard. This difference doesn't sound that great, but a 2.85GB/s increase in bandwidth is around a ~23% performance increase. Most of this performance gain is seen when moving up from a 1333MHz to a 1600MHz memory kit.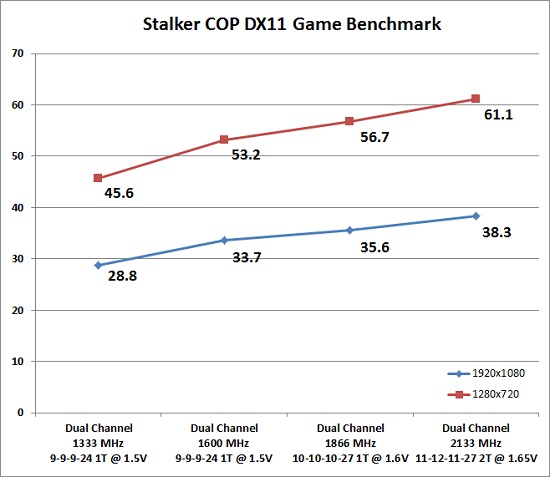 In game benchmarks we saw a ~38% performance gain by running a 2133MHz memory kit versus a 1333Mhz memory kit. This is a major performance gain and obviously shows that the AMD Radeon HD 7660D integrated graphics was being bottlenecked by the systems memory. If you ever plan on playing games with an APU powered system then you'll want to go with the memory kit with the highest possible clock speed that you can afford. The AMD A-Series APU platform was designed to be budget friendly, so let's take a look at 16GB (2x8GB) memory kits to see how affordable they are today.
The Lowest Priced 16GB (2x8GB) Memory Kits on Newegg Today:
A quick look on Newegg and we were shocked to see that 1333MHz, 1600MHz and 1866MHz memory kits are all priced about the same. The price nearly doubles when you want to go up to 2133MHz, so the pricing sweet spot is most certainly the 1866MHz CL10 memory kits that are selling for $70 shipped!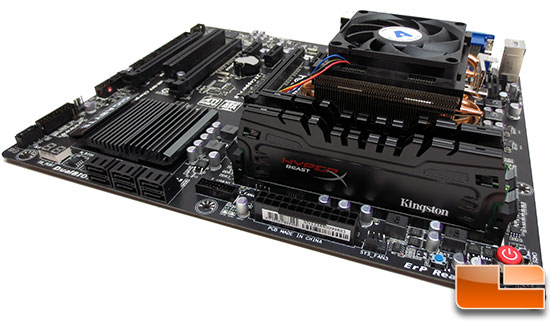 The Kingston HyperX Beast memory kit that we used today was the 2133MHz memory kit with part number KHX21C11T3K2/16X. This memory kit was found to run great with the AMD A10-5800K 'Trinity' APU and the Gigabyte F2A85X-UP4 motherboard. Despite our best efforts we were unable to run this particular Beast kit at 2400MHz though, which is why we didn't benchmark at those speeds. The Kingston HyperX Beast memory kits aren't the lowest priced modules available, but they are known to be high-quality and backed by one of the best lifetime warranties around.
Kingston HyperX Beast 16GB (2x8GB) Memory Kit Pricing:
If you are looking to build a new system and are thinking about using an AMD Trinity APU we hope that this review helped you figure out what the best memory speed is for this platform! When it comes to performance it looks like the Trinity APU loves higher clock speeds, so be sure to go with the highest clock speed that you can afford to get the most from this AMD platform!
Legit Bottom Line: The AMD A10-5800K APU loves when you increase the memory clock frequency and thanked us with 33% performance gains in gaming benchmarks!