Testing Memory Speeds on AMD's A10-5800K Trinity APU
Mon, Dec 31, 2012 - 12:00 AM
Sisoft Sandra 2013a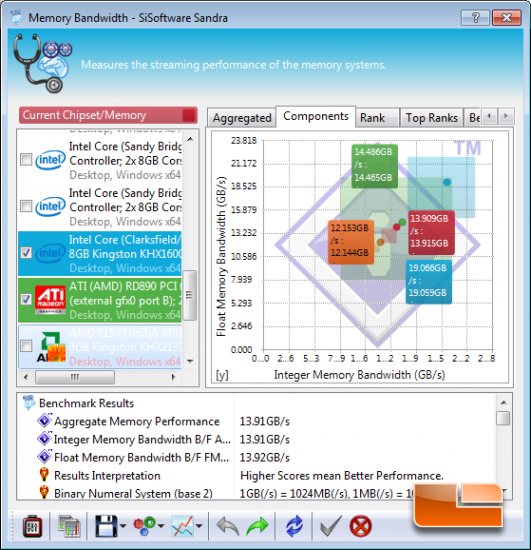 The Sisoft Sandra 2013a benchmark utility just came out a few weeks ago and we have started to include it in our benchmarking. Sandra 2013a comes with support to benchmark pretty much an entire PC, but today we will be using the program to look at just memory performance!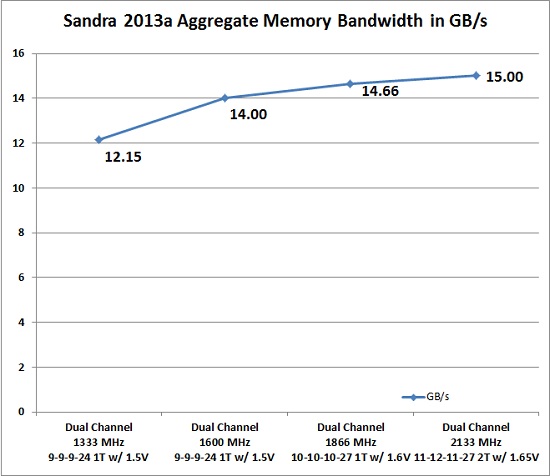 Results: The Sandra Memory Bandwidth test results show that having higher memory clock speeds most certainly helps bandwidth performance. The 2x8GB 1333MHz CL9 memory kit was able to hit ~12.15GB/s memory bandwidth. Moving up to the 2x8GB 2133MHz CL11 memory kit we saw the bandwidth jump up to 15.0GB/s, which is a 23% improvement over 1333MHz. When it comes to memory bandwidth it is obvious that the AMD A-Series APU loves fast memory!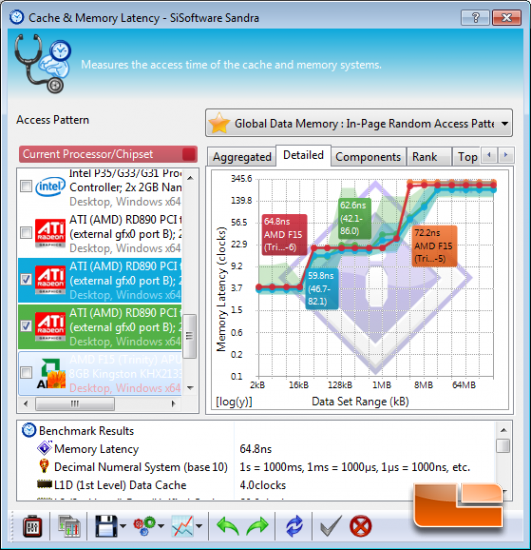 Since we are looking at memory performance in this article we felt that memory latency needs to be looked at, so we ran the Sandra Memory Latency benchmark to see what the performance looked like.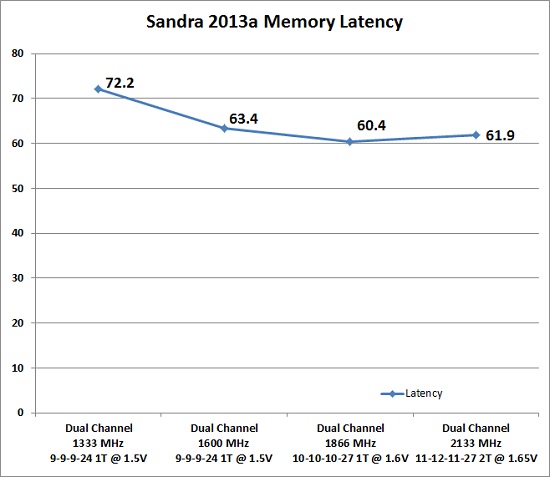 Results: We found that the 1333MHz memory kit had a memory latency of 72.2ns, 1600MHz was at 63.4ns and 1866MHz was 60.4ns. The latency on the 2133MHz memory kit increased just a bit due to the looser timings and 2T command rate, which was to be expected.