Sony VAIO Tap 20 Hybrid Tablet PC Review
Wed, Apr 10, 2013 - 12:00 AM
Benchmarking The VAIO Tap 20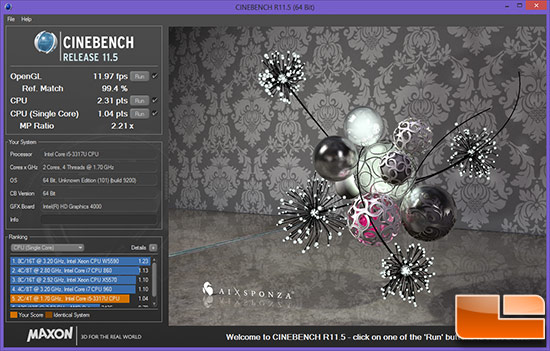 The first benchmark we will be running is Cinebench and found the Sony VAIO Tap 20 with the Intel Core i5-3317U processor scored 11.97 FPS on the OpenGL benchmark and then 2.31 points on the multi-core CPU test.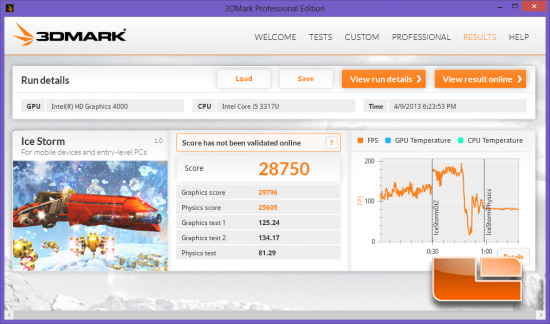 Next up we have 3DMark! We ran the Ice Storm benchmark for mobile devices and entry-level PCs and found an overall score of 28750.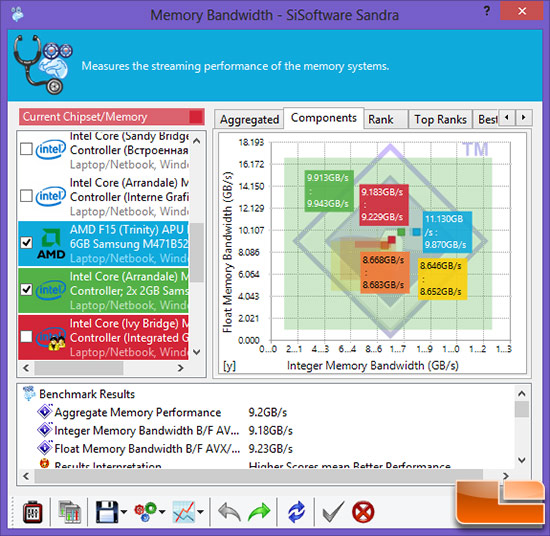 A quick look at the memory performance showed just 9.2 GB/s of bandwidth on the 4GB of DDR3 1600MHz memory! The Sony Tap 20 4GB DDR3 model comes with just one 4GB DDR3 module, so it runs in single channel memory mode and not dual.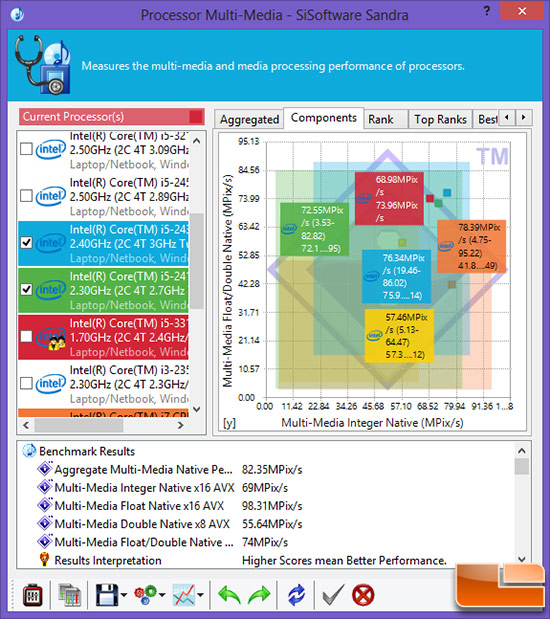 When it comes to CPU performance we ran the Sandra Processor Multi-Media benchmark and found an overall aggregate score of 82.35MPix/s.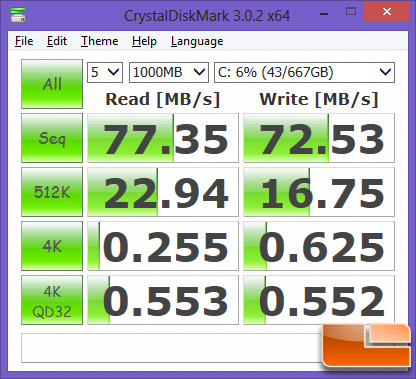 A quick run of CrystalDiskMark v3.0.2 showed the sequential read speed at 77.35 MB/s and the write speed at 72.53 MB/s! The Sony Tap 20 uses a 750GB traditional hard drive that spins and 5400 RPM and it should be the number one thing on the upgrade list and the sole reason that this laptop feels sluggish when opening applications, updating Windows 8 or any disk intensive task!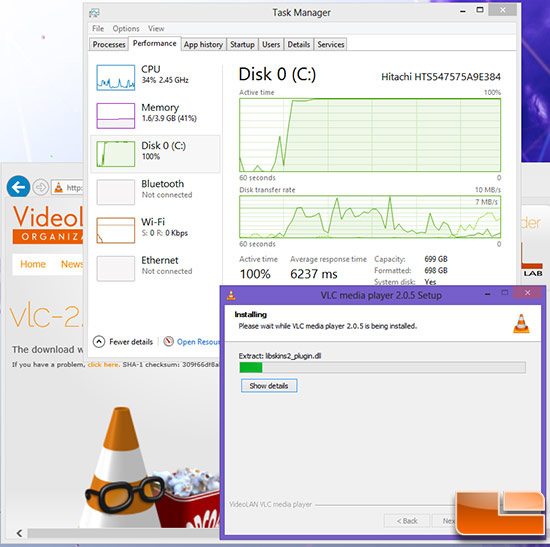 For example when installing VLC media player the Sony Tap 20 became very sluggish and we noticed that the disk usage was 100% with Windows 8 reporting an average response time of 6237 ms (6.2 seconds). That is an insanely high response time and the hard drive is the weak link in this AIO PC. So, be prepared to throw away the Hitachi HTS54757A9E384 hard drive! 5400RPM and 8MB of cache just doesn't do it these days!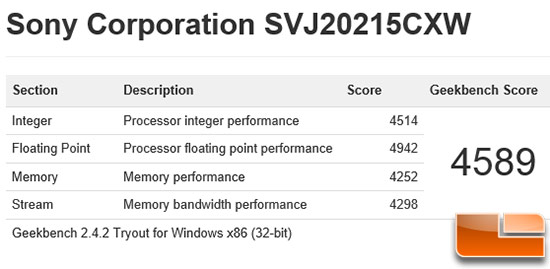 Geekbench is pretty popular these days, so we ran the free 32-bit version to see how the Sony Tap 20 performs. We got an overall Geekbench score of 4589 with Geekbench 2.4.2.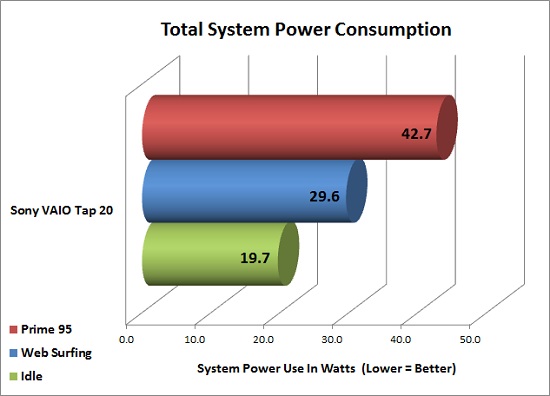 The Sony Tap 20 was found to be very power efficient and used just 19.7 Watts when at idle and was right around 30 Watts for general web surfing!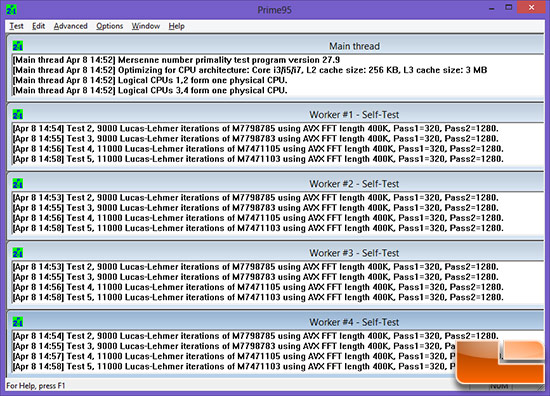 We fired up Prime95 64-bit v27.9 and found the system to be rock solid at full load overnight. When running Prime95 we saw the system hit 42.7 Watts, which isn't bad for the entire AIO PC! The Sony VAIO Tap 20 shouldn't cause you to run up your electric bill and is likely much more power efficient than the old desktop PC that you might be replacing.