Sandisk Extreme microSDXC UHS-I 64GB Memory Card Review
Wed, Jul 10, 2013 - 12:00 AM
Speed Testing in the Samsung Galaxy S4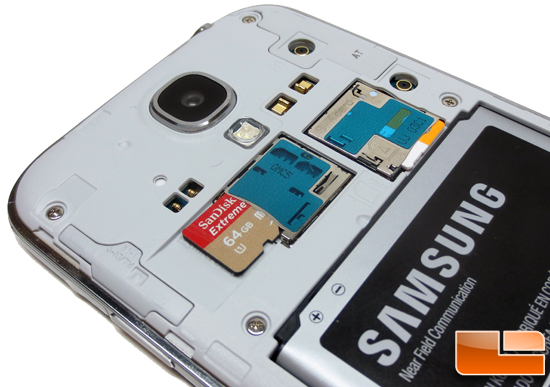 We also wanted to check out the speed on a mobile device, so we fired up the SD Tools v 3.0 App on our Samsung Galaxy S4 smartphone and gave it a shot.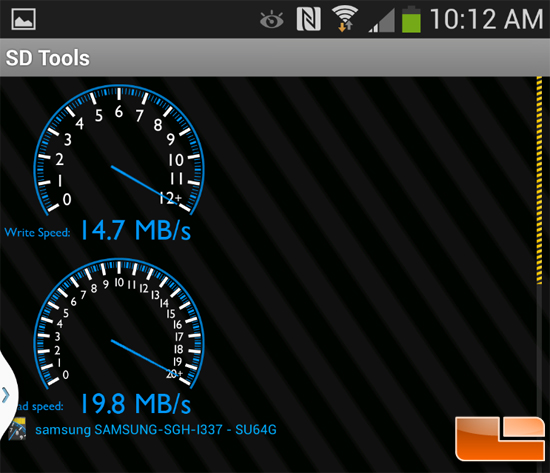 SD Tools showed that we were hitting 19.8 MB/s read and 14.7 MB/s write speeds with the SanDisk Extreme 64GB microSDXC Memory card.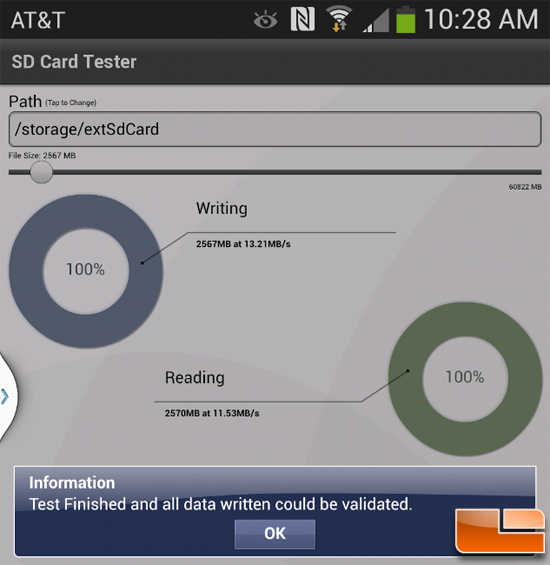 We later tried running the free SD Card Tester v1.0.5 App and found that it worked on the Samsung Galaxy S4 Smartphone. With the file size set to 2567MB the benchmark showed write speeds at 13.21 MB/s and read speeds at 11.53 MB/s on the smartphone. These speeds are slower than what the SandDisk Extreme microSDXC 64GB card are capable of, so the Sasmsung Galaxy S4 is clearly causing the bottleneck.
The SanDisk Extreme microSDXC UHS-I 64GB memory card worked great in all the mobile devices that we tried it in, but we were unable to utilize the cards full speed in any smartphone we tried it on.
"Most high-end smartphones are now driven by high-speed quad-core processors, which deliver Full HD content and applications to large, high-resolution external displays," said Stuart Robinson, director, handset component technologies service, Strategy Analytics. "Such applications require high memory bandwidth which is ideal for the SanDisk Extreme microSDXC card, the world's fastest microSDXC memory solution."
This statement made in the press release for this product could be true, butwe haven't run across a high-end smartphone that needs such high memory bandwidth for delivering full HD content.