NVIDIA GeForce GTX 780 Video Card Review
Tue, May 28, 2013 - 12:00 PM
Hitman: Absolution
Hitman: Absolution is an action-adventure stealth DirecX 11 video game developed by IO Interactive and published by Square Enix. It is the fifth entry in the Hitman game series, and runs on IO Interactive's proprietary Glacier 2 game engine. This game title uses the Glacier 2 game engine and was released on November 20th, 2012.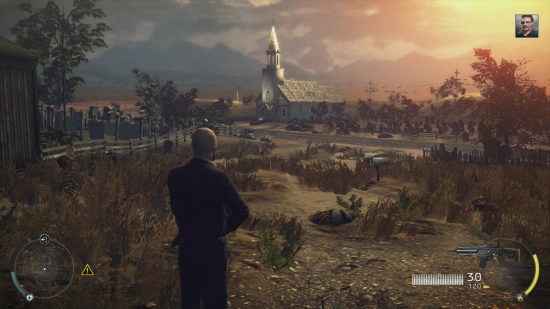 We benchmarked Hitman: Absolution with Ultra Settings.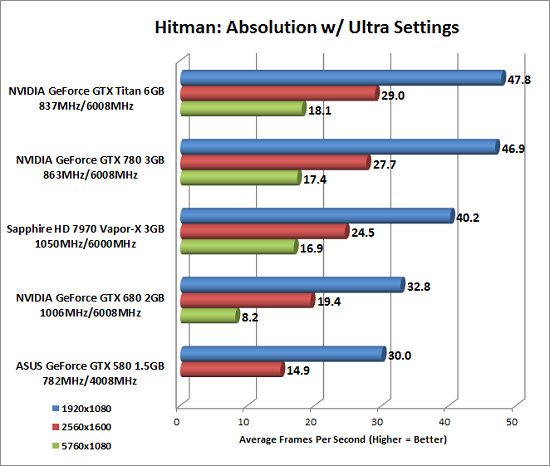 Benchmark Results: The NVIDIA GeForce GTX Titan and GeForce GTX 780 were fairly close in performance, but at 2560×1600 the GTX780 was ~8% slower and then at 5760×1080 it was ~13% slower. The NVIDIA GeForce GTX 780 was found to be twice as fast as the ASUS GeForce GTX 580 at 2560×1600, so if you have a GeForce GTX 580 in your system with an Ultra HD monitor or NVIDIA Surround setup there are clear performance gains to be had!