NVIDIA GeForce GTX 770 Reviewed in 2-Way SLI and NVIDIA Surround
Fri, Jun 07, 2013 - 12:00 AM
3DMark 2013
3Dmark Fire Strike Benchmark Results – For high performance gaming PCs

Use Fire Strike to test the performance of dedicated gaming PCs, or use the Fire Strike Extreme preset for high-end systems with multiple GPUs. Fire Strike uses a multi-threaded DirectX 11 engine to test DirectX 11 hardware.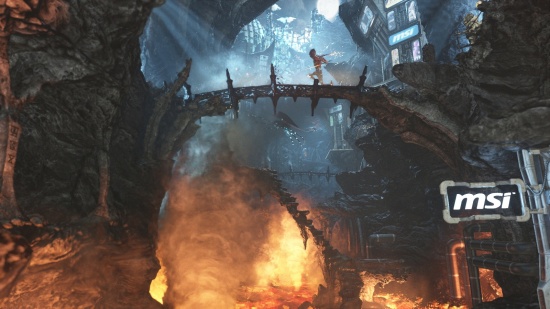 Fire Strike Benchmark Results: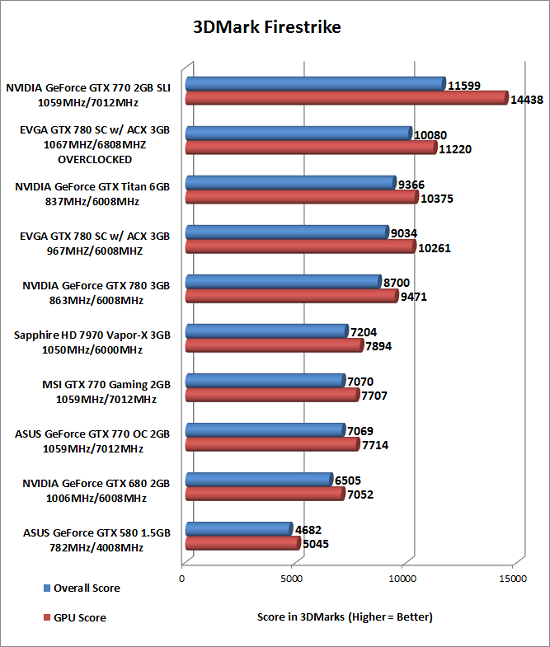 Benchmark Results: The NVIDIA GeForce GTX 770 SLI setup scored 11599 3DMarks with the Fire Strike preset. This was enough to put it at the top of the performance chart and it was even significantly faster than the EVGA GeForce GTX 780 SC with the highest overclock that we could get on it!
Fire Strike Extreme: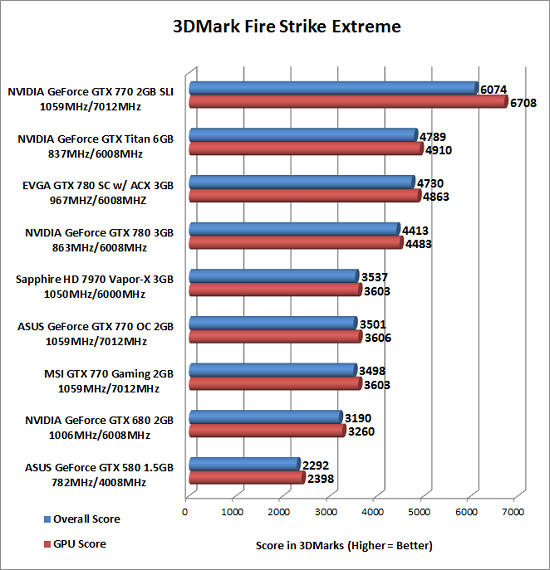 Benchmark Results: 3DMark Fire Strike Extreme benchmark found the NVIDIA GeForce GTX 770 SLI setup to score 6074 3DMarks, which is nice because a single card scored 3498 3DMarks!