NVIDIA GeForce GTX 770 Reviewed in 2-Way SLI and NVIDIA Surround
Fri, Jun 07, 2013 - 12:00 AM
Final Thoughts and Conclusions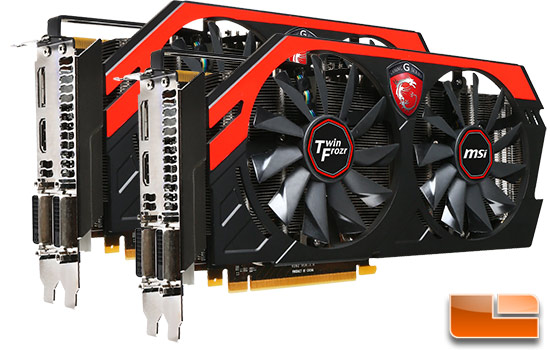 The performance of the NVIDIA GeForce GTX 770 2-way SLI setup was very impressive. We had a perfect game experience on our 30-inch panel and was able to crank up all the image quality settings and play at 2560×1600 with no issues at all. If you are gaming at 2560×1600 or on a 4K monitor we can easily recommend a setup like this.
When we switched over to our three panel setup to run 5760×1080, we did encounter some issues. In Far Cry 3 we found the 2-way SLI setup to perform worse than a single card and in Hitman Absolution we found no performance gains. These are likely driver related issues and we expect NVIDIA will quickly take care of them in the next driver release. The GeForce Release 320 series drivers are still very new and the GTX 700 series hasn't even been out for a month yet.
The best part about this setup is most certainly the price. You can buy pair of MSI GeForce GTX 770 Gaming Graphics Card (N770 TF 2GD5/OC) for $799.98. This makes them $200 less than the $999.99 GeForce GTX Titan 4GB video card and we found the GeForce GTX 770 SLI setup did indeed perform much faster than a GeForce GTX Titan! We also found performance scaling to be excellent with SLI and nearly doubled the performance in every game title and benchmark application that we tested. NVIDIA has done a great job with SLI and it is very mature now. If you tried NVIDIA SLI many years ago when it came out in 2004 and haven't since, you are really missing out. The setup is so simple and the driver issues are pretty much non-existent. We still ran into a couple quirks with NVIDIA Surround technology, but we expect them to be sorted sooner rather than later!
Legit Bottom Line: Running a pair of NVIDIA GeForce GTX 770 video cards in SLI will give you a massive performance boost and give you a setup that will perform better than NVIDIA's flagship parts and for less money!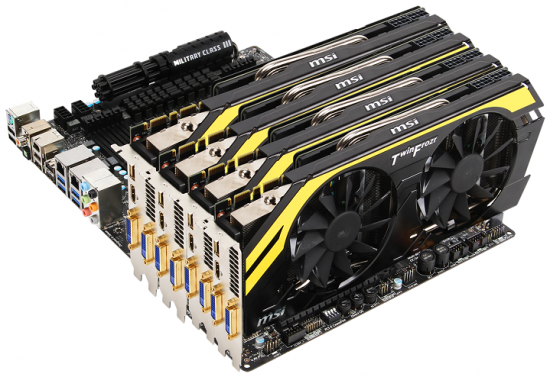 Don't forget you can always add more!