Nokia Lumia 920 Windows Phone 8 Smartphone Review
Fri, Nov 30, 2012 - 12:00 AM
Lumia 920 Camera Testing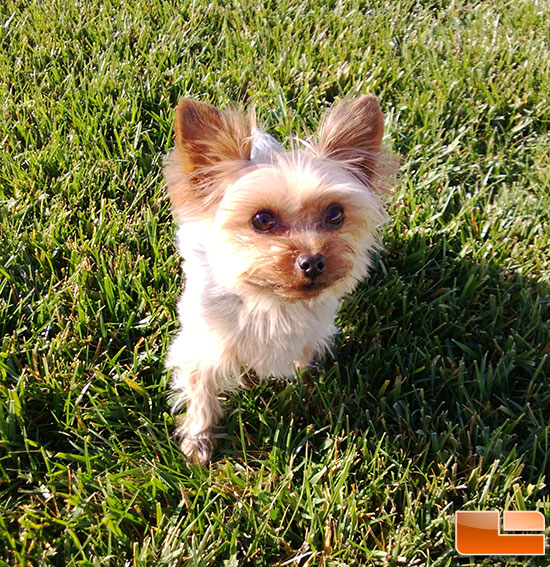 To try out the Lumia we just went didn't do any fancy staged shots this time around, but took a few shots over the course of a normal day. The Nokia Lumia 920 is touted as having an epic camera, so we wanted to put the famed 'PureView terminology' to the test. Our first shot is of Ellie the resident Yorkie here at LR outside in bright daylight. The shot came out pretty good. The whole camera module in the Lumia 920 is stabilized, so pictures do appear to have less shake than other smartphones that we have used in previous weeks.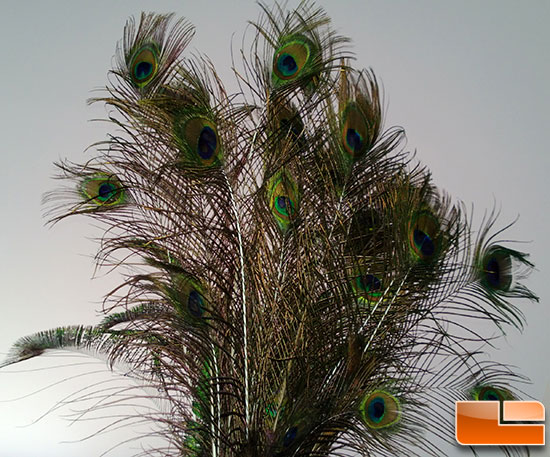 Indoors we took a picture of some decorative peacock feathers and again found the image quality to be okay, but nothing too stellar.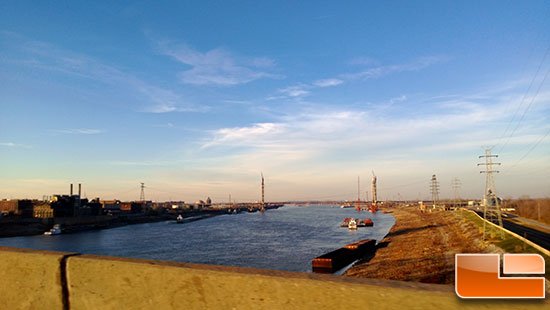 Driving into St. Louis across the Mississippi river from Illinois we were able to snap this photo doing 55MPH on the highway with the camera set to auto mode. The image came out crisp in the center with minimal blurring on the sides. Not too bad for a camera-phone! The low-light picture taking of the Lumia 920 are also also good thanks to the optical stabilization in the smartphone. By having stabilization they were able to slow down the shutter speed, which lets in more light and you end up with a better photo.