Gigabyte GeForce GTX 760 4GB Video Card Review – 2GB or 4GB of VRAM
Tue, Nov 19, 2013 - 8:29 AM
Far Cry 3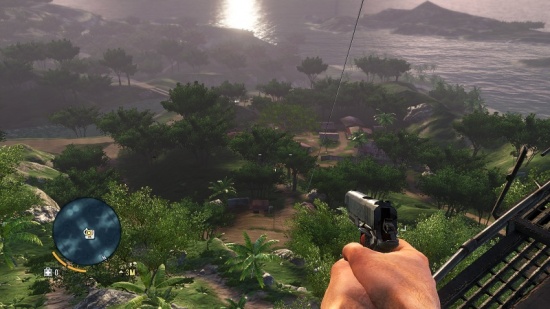 Far Cry 3 is an open world first-person shooter video game developed by Ubisoft Montreal and published by Ubisoft for Microsoft Windows, Xbox 360 and PlayStation 3. It is the sequel to 2008's Far Cry 2. The game was released on December 4th, 2012 for North America. Far Cry 3 is set on a tropical island found somewhere at the intersection of the Indian and Pacific Oceans. After a vacation goes awry, player character Jason Brody has to save his kidnapped friends and escape from the islands and their unhinged inhabitants.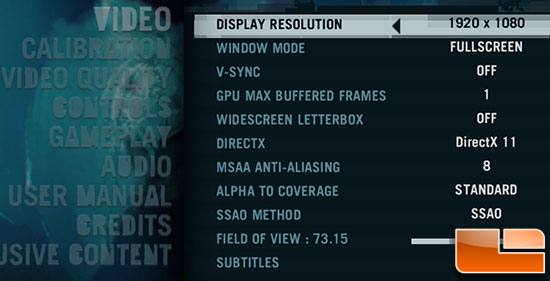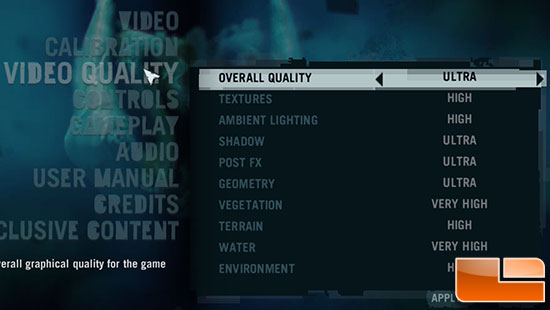 Far Cry 3 uses the Dunia Engine 2 game engine with Havok physics. The graphics are excellent and the game really pushes the limits of what one can expect from mainstream graphics cards. We set game title to 8x MSAA Anti-Aliasing and ultra quality settings before using FRAPS to manually benchmark each card.
Benchmark Results: The NVIDIA GeForce GTX 760 2GB reference card was running at 1085MHz Core, 1138Mhz Boost and 6008 MHz memory (effective) whereas the Gigabyte GeForce GTX 760 4GB was running at 1085MHz Core, 1150Mhz Boost and 6008 MHz memory (effective). GPU-Z showed the NVIDIA reference card hitting 1215.0MHz in the games and the Gigabyte card was topping out at 1188.9MHz. This is a 26.1Mhz or just over a 2% clock advantage for the NVIDIA GeForce GTX 760 2GB video card. As a result the NVIDIA GeForce GTX 760 2GB video card was in the lead on our 1080P test setup.  The average FPS was 33.8FPS on the 2GB card and 32.3FPS on the 4GB card.  Having the extra frame buffer did nothing at 1920×1080 as you can see from the frame rate over time chart above. 
Benchmark Results: Moving up to Ultra HD resolutions we tested at 2560×1600 on our Dell 30-inch display and found the cards nearly in a dead heat with the 2GB card averaging 19.4 FPS and the 4GB card averaging 19.0 FPS.  This shows that the additional frame buffer is helping just a little at 25×16 as the clock speed advantage appears to be nearly gone.  The NVIDIA GeForce GTX 760's GK104 Kepler GPU is a powerful solution for 1080P gamers, but you can see the frame rate drops from the mid 30's down to the high teens when going from HD to Ultra HD resolutions.

Benchmark Results: We fired up the Sharp 4K monitor to do some 4K testing at 3840×2160.  We know from our benchmarking that running a multi-monitor setup at 57×10 or a 4K monitor at 38×21 needs more than 2GB to avoid stuttering on both AMD and NVIDIA graphics cards. This resolution didn't let us down and showed a huge performance difference between the two cards for the very first time.  As you can see the Gigabyte GeForce GTX 760 4GB graphics card was finally able to put that extra memory to good use and shine in a benchmark! The bad news is that the GeForce GTX 760 doesn't have the horse power to push this many pixels and the frame rate is too low for the game to be enjoyable at either of these settings. 
As you can see from the GPU-Z screen shots above, Far Cry 3 really does gobble up the available frame buffer! The Gigabyte GeForce GTX 760 4GB has 4096 MB of memory and GPU-Z showed that 4061MB was used when just playing Far Cry 3 on a 4K monitor for a couple hours.
If the Gigabyte WindForce 3X GTX 760 4GB video cards frame buffer it is safe to assume that the 2GB card was also full.  As you can see here 2043MB out of 2048MB was being used during our testing. Notice the GPU clock is set to 1085MHz on board cards, but the reference card still boosts higher. While we are looking at gaming load results we need to talk about the nice triple-fan GPU cooler that Gigabyte is using on this card. The Gigabyte WindForce 3X GPU cooler does an amazing job keeping this card cool as the 4GB card never got hotter than 64C and the NVIDIA GeForce GTX 760 2GB reference card would run at 82C when gaming. Something worth pointing out!
How much frame buffer did we use on each of our benchmark runs? The Gigabyte GeForce GTX 760 4GB used the following amounts at each of the resolutions that we tested at:
1920×1080 – 1350MB
2560×1600 – 2060MB
3840×2160 – 3850MB
As you can see a 2GB card will easily suffice for 1080P gaming and can mostly handle 2560×1600! Let's take a look and see how Battlefield 4 runs on both of these video cards.