EVGA GeForce GTX 780 Superclocked ACX Cooling Video Card Review
Mon, Jun 03, 2013 - 12:00 AM
Metro Last Light
Metro: Last Light is a first-person shooter video game developed by Ukrainian studio 4A Games and published by Deep Silver. The game is set in a post-apocalyptic world and features action-oriented gameplay with a combination of survival horror elements. It uses the 4A Game engine and was released in May 2013.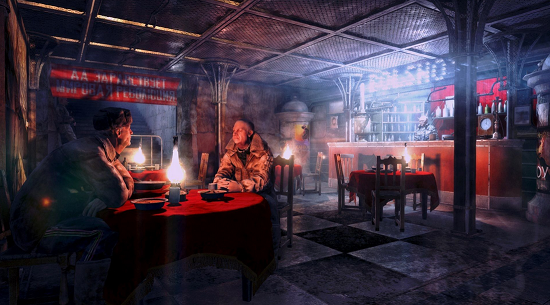 Metro Last Light was benchmarked with Ultra settings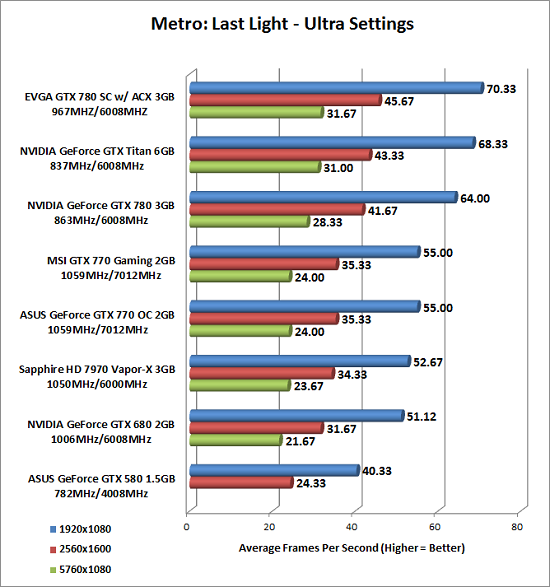 Benchmark Results: The EVGA GeForce GTX 780 Superclocked with ACX Cooling was able to beat the GeForce GTX Titan at all three resolutions in Metro Last Light! At 2560×1600 we found the EVGA GTX780 SC to be 9.6% faster than the stock GTX780.