EVGA GeForce GTX 780 Superclocked ACX Cooling Video Card Review
Mon, Jun 03, 2013 - 12:00 AM
Retail Box and Bundle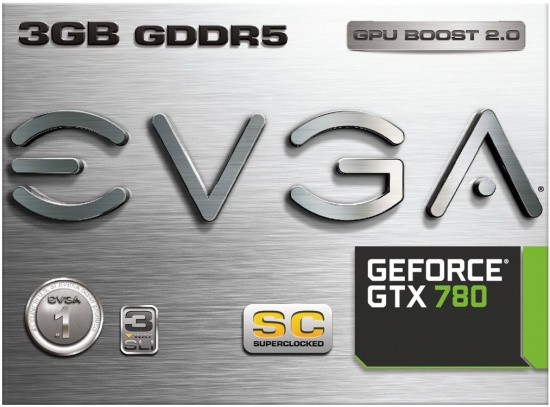 The EVGA GeForce GTX 780 Superclocked with ACX Cooling video card comes in a rather boring box for such a high-end card with such impressive features and looks. It's got a clean look to it, but it is a bit boring and we have a hard time seeing how this will make it stand out on retail shelves at stores like Frys, Micro Center or Best Buy.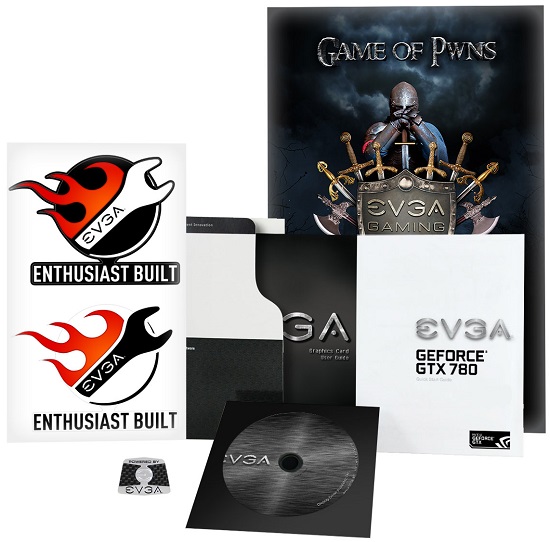 Inside the retail box you'll discover the Quick Installation Guide, Driver DVD, EVGA Gaming Poster, EVGA Case Badge, EVGA stickers and a note about PCIE 3.0 compatibility.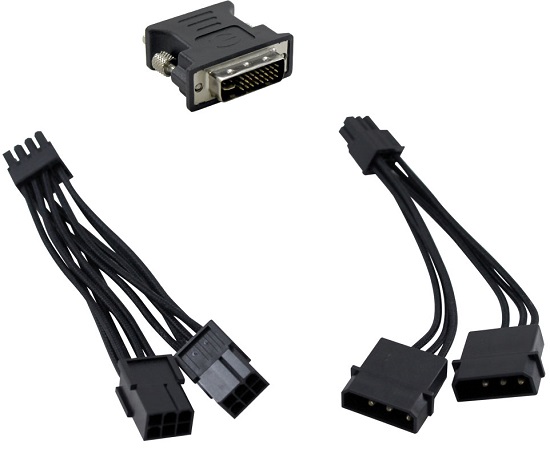 You also get several adapters that might make life a bit easier for some. Included are a DVI-to-VGA video adapter and a dual-6-pin to single 8-pin adapters and a dual 4-pin Molex to 6-pin Power Adapter. There should be a reason that you can't get this card running out of the box as long as you have a power supply that can handle it. EVGA recommends a 600W or greater power supply for proper operation of the EVGA GeGeForce GTX 780 Superclocked with ACX cooling graphics card.