Corsair Voyager Air Wireless Mobile Drive Review
Mon, Jun 10, 2013 - 12:00 AM
A Closer Look At The Voyager Air
Taking a tour around the Corsair Voyager Air, you'll notice that it is a slick looking device. The top is a nice glossy red plastic with matte black plastic everywhere else.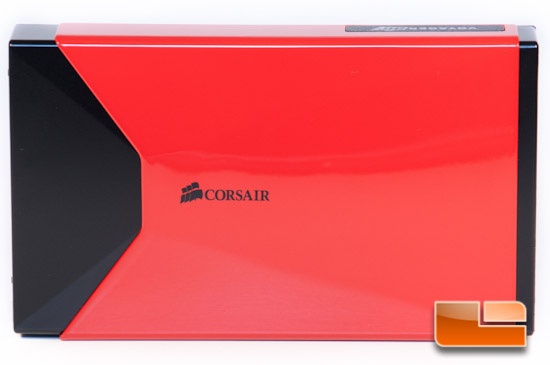 The side that we see holds the power and wireless switches. These switches are accompanied by power, battery, charge, and wireless indicator LED's. The power LED will be green when fully charged, yellow when above 20%, and red when below 20%. I actually found the LED to turn red when I was at 2% charge left. These switches are also pretty easy to slide, which isn't necessarily a good thing.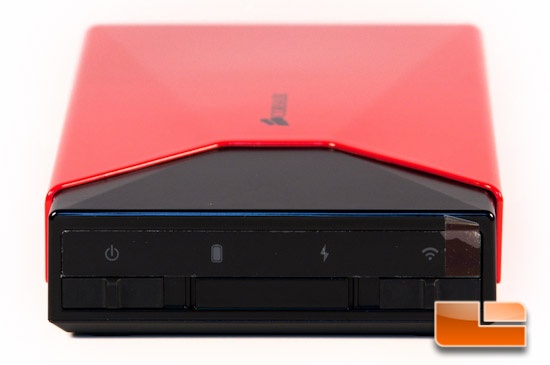 On the opposite end, we see the 5v – 2A DC in port, MicroUSB 3.0 port, and a gigabit Ethernet port. The USB port is backwards compatible with USB 2.0, which is always a good thing.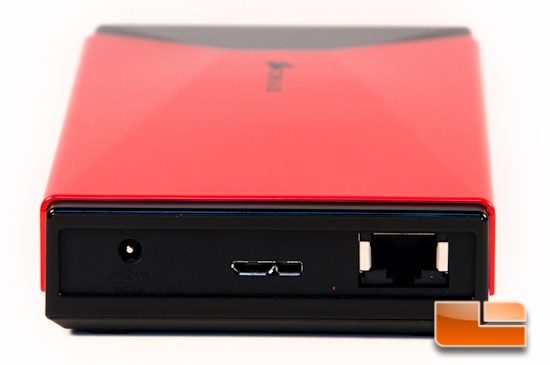 The two long sides show nothing more than the Corsair logo.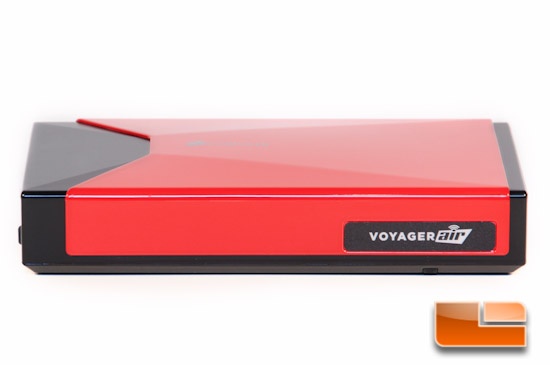 On the bottom we find four nice rubber feet to hold the Voyager Air securely in place, along with a sticker that contains the model and serial numbers. You will also notice the reset button placed on the very edge of the unit (lower right in the below picture).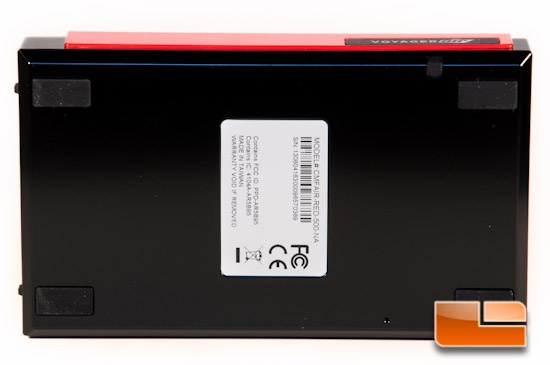 Inside of our Voyager Air, we found a SATA II Toshiba MQ01ABD050 notebook HDD, spinning at 5400 RPM's. These drives retail for $59.99 on Amazon. This drive is formatted NTFS from the factory, but Mac users can reformat it to HFS+.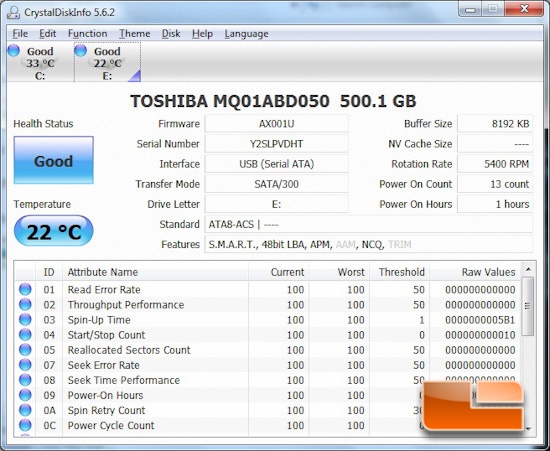 Also inside is the generously sized 6200 mAh Lithium-ion rechargeable battery. As previously mentioned, this battery should allow for up to 7 hours of HD video streaming. The only thing that was surprising
You don't have to use the Voyager Air as a media hub, but instead you can use it as an attached storage device to haul around your files. Whatever you decide to toss on the drive, you can access it via your Android, iDevice, PC, or Mac with ease.
Next up, we'll take a look at the Android flavor of the Corsair Voyager Air application.