Cooler Master N400 Case Review – Lots of Features For $50
Fri, Aug 02, 2013 - 10:00 AM
CM N400 Hardware Installation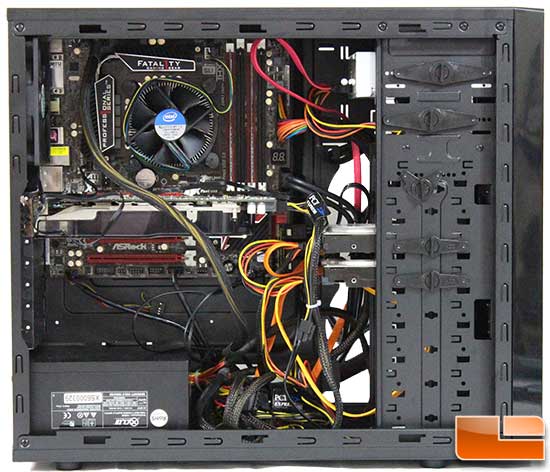 After installing all the components, we can see that everything fits without too much issue.  Obviously cable management needs to be a little tidier, however without any holes in the motherboard try to route the cables behind the tray that will be a bit tricky.  Moving the hard drives down a slot or two allows for plenty of room for long video cards.  Let's take a brief look at what it took to get the install completed.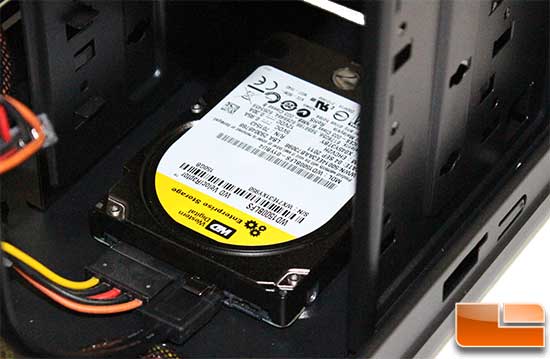 At the bottom of the 3.5" drive chamber there is a place to install a 2.5" hard drive.  The screws go through the bottom of the case.  Here the drive is resting on the bottom of the case so the data and power connector needs to have straight connectors.  Placing a Raptor drive here might cause some vibration, including some raised feet with rubber might be a good idea in case somebody does this rather than installing a SSD (where vibration won't be a concern).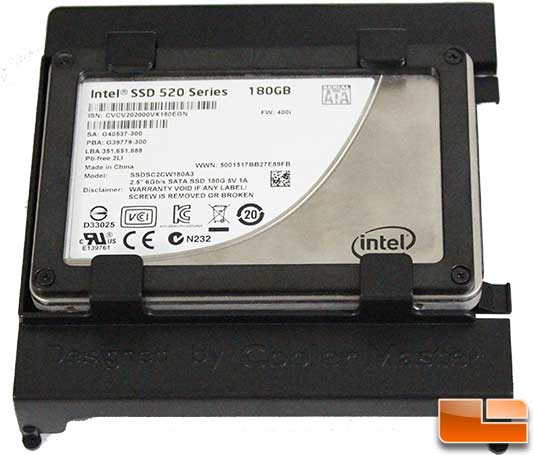 Sliding 2.5" drives into the removable tray to be hidden in the back is a nice advantage.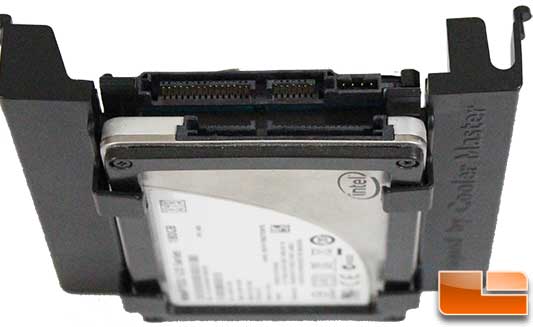 However, if you install two drives, it's likely the data and power connectors will be next to each other causing some conflict, using two right angle data connectors won't be possible, however straight connectors will work fine.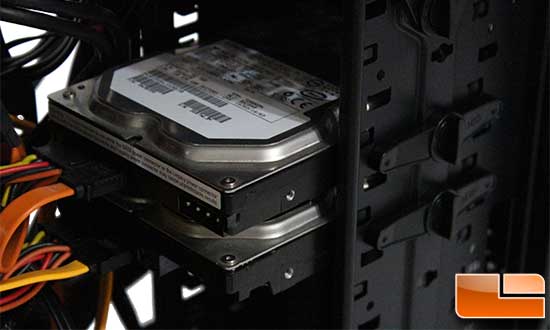 Thanks to the two tool-less brackets, installing 3.5" hard drives is easy.  Remove the brackets, place the drives in place, and reinstall the retaining brackets.  Only enough brackets for two hard drives are included, using more than 2 3.5" hard drives you'll have to use screws.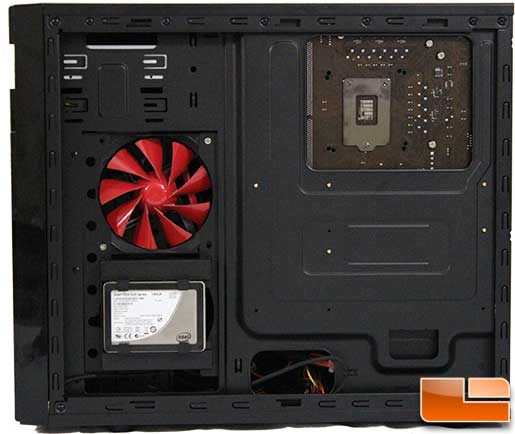 Installing the 2.5" SSD tray in the back location, you do lose one of the places to install a fan.  However, one additional fan can still be installed.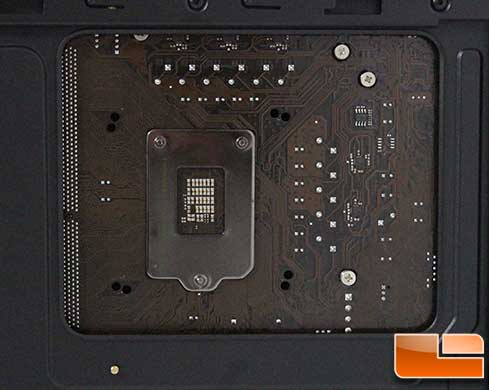 Finally, should a change in the CPU cooler be necessary, the hole in the motherboard tray is sufficient to allow plenty of access to the back of the motherboard.  This keeps from having to remove the motherboard to upgrade the CPU cooler.