Cooler Master N400 Case Review – Lots of Features For $50
Fri, Aug 02, 2013 - 10:00 AM
N400 External Impressions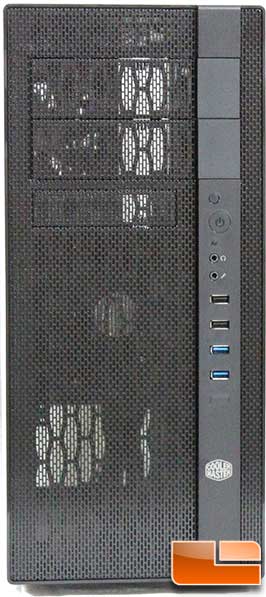 Taking a look at the front bezel, there isn't too much here that should surprise anybody.  There are two 5.25" drive bays, and one 3.5" drive bay.  The entire front bezel is a wire mesh, which should help with airflow.  On the right side of the front bezel we have the usual buttons and I/O ports; reset, power, headphone, microphone, 2 USB 2.0 and 2 SuperSpeed USB 3.0 ports.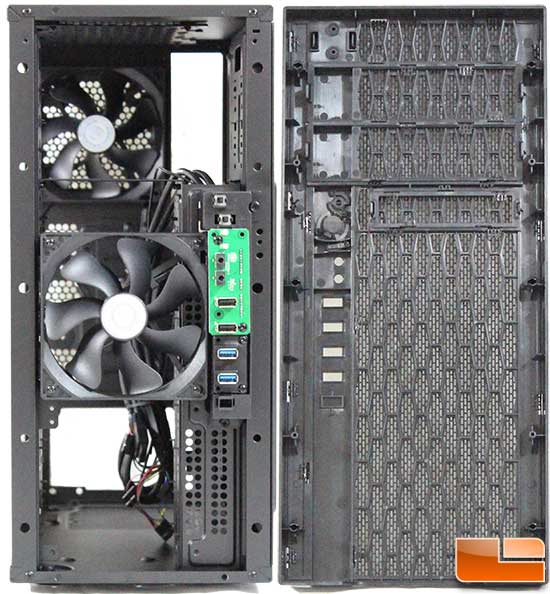 Removing the bezel is accomplished by pulling from the bottom.  Behind the bezel the 5.25" and 3.5" drive bays are revealed.  Below the 3.5" bay is the two 120mm fan mounts (one is included).  On the bezel, the drive bay covers are held in place by simple push clips.  The entire bezel is covered in a fabric mesh to act as a filter.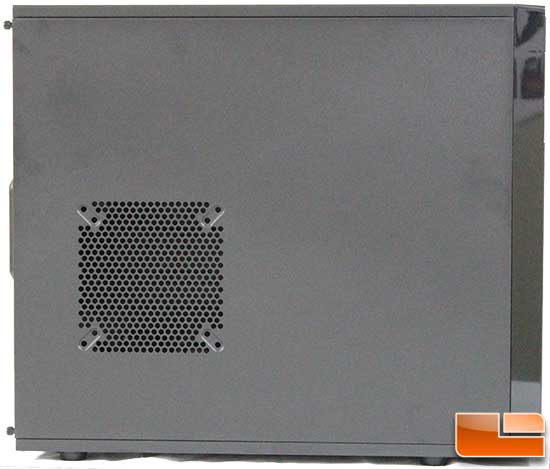 The left side panel is plain, except for place to mount a fan.  Here either a 120mm or 140mm fan can be mounted, which should put it over the video card.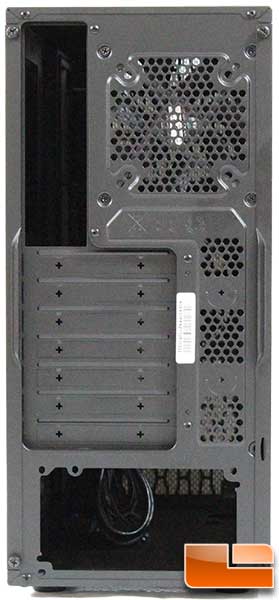 The back panel looks like most other mid-tower cases, directly above the motherboard I/O port key is an included 120mm fan.  Next is the seven expansion ports, and two external water cooling holes.  Finally, the important power supply hole.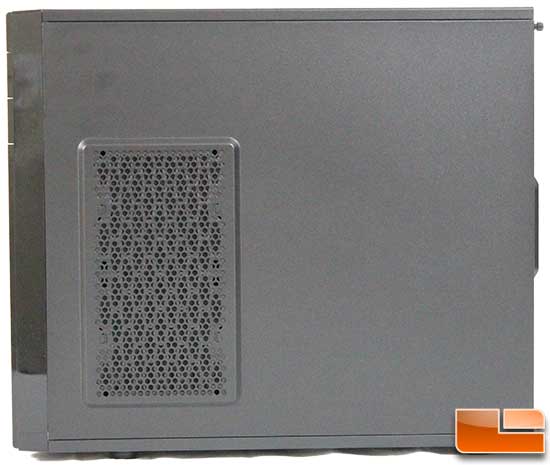 Usually the right side panel has nothing to be concerned about, however, Cooler Master has designed the N400 with the ability to install two 120mm fans, or a 240mm liquid cooler.  Either way, airflow is necessary, so there is a wire mesh area for the necessary airflow.

Two 120mm fans can also be installed in the top panel.  These fans, along with the other possible locations should provide plenty of airflow inside the case.

On the bottom of the case there are the standard four feet to raise the case.  In addition, there are four holes for the screws to mount the 2.5" drive at the bottom of the 3.5" drive chamber.  Finally, there is a filtered vent for the power supply.