Cooler Master N400 Case Review – Lots of Features For $50
Fri, Aug 02, 2013 - 10:00 AM
N400 Retail Packaging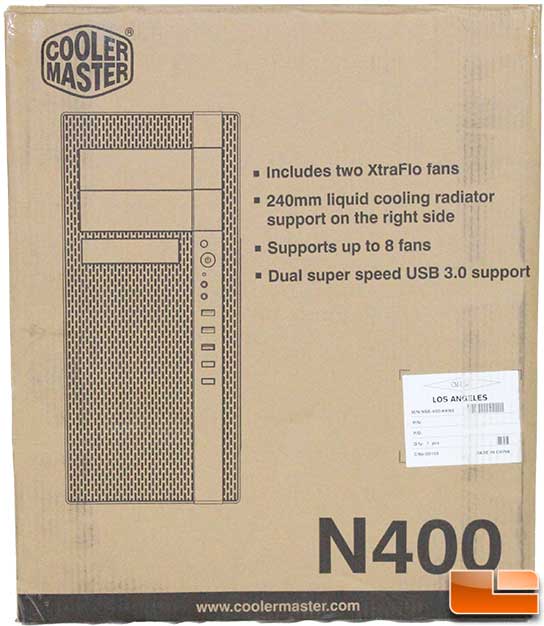 As a mid-tower case, measuring 7.5×16.7×19.7 inches (WxHxD), the packaging is approximately 9.5X19x22.5 (WxHxD) and a shipping weight of close to 15lbs.  The packaging is pretty plain, and the front provides a minimal amount of information with the model name, front panel view and a few high level features.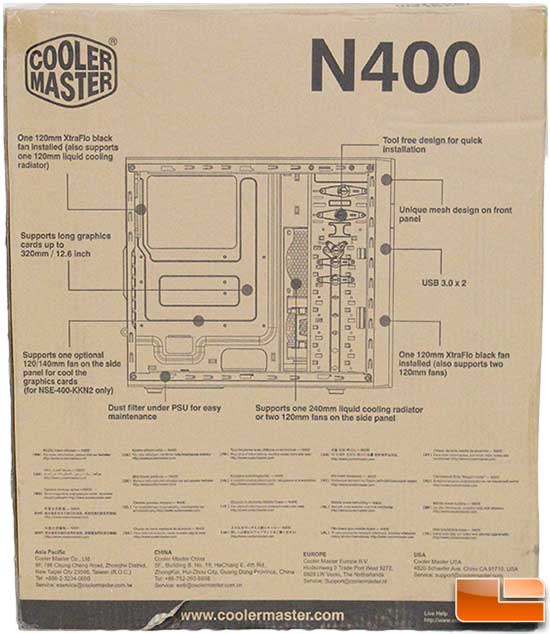 The back of the box goes into more detail with a view of the interior.  Here the features are pointed out in plenty of detail, with enough information provided for the average user to know what the N600 is capable of.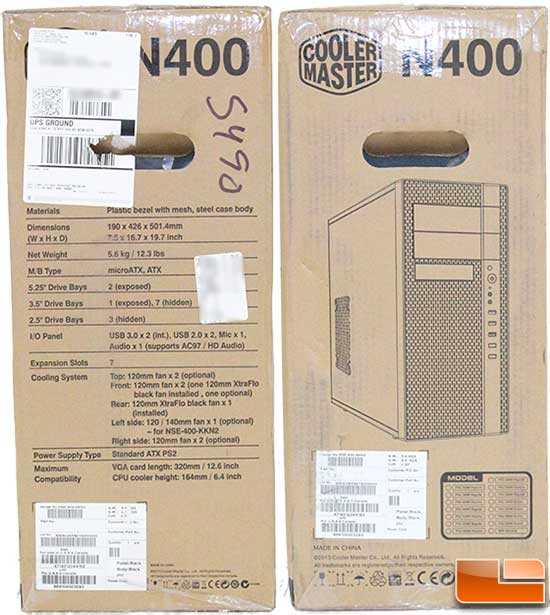 One side of the box has a detailed list of the specifications, which includes a detailed list of the cooling options.  The other side of the box provides a view of the front and side panel.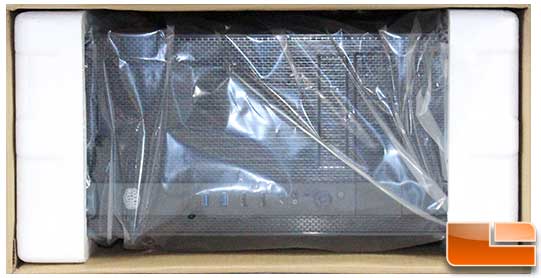 Opening the box, the N600 is packaged in a plastic bag, nestled between two large Styrofoam blocks; this is a very common method of packing cases.  The plastic bag will protect against moisture, while the Styrofoam blocks provide protection against minor damage.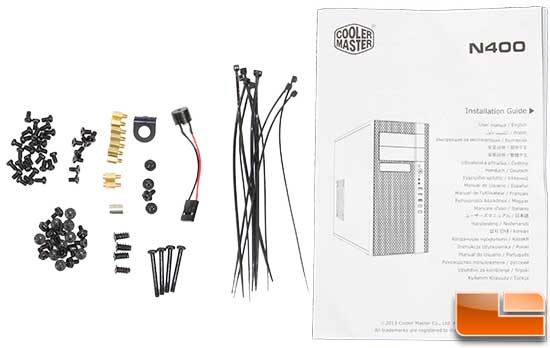 As with any good case, a number of accessories are included.  This includes a large number of drive and motherboard screws, nine motherboard standoffs (with an installation bit), standoff screws, two sets of fan screws, power supply screws, side panel security bracket with screws, motherboard speaker, cable ties and a detailed installation guide.  Two of the standoffs are designed to help align the motherboard by going into the screw holes.