ASUS R9 290X DirectCU II and Sapphire R9 290X Tri-X Video Card Reviews
Sun, Jan 05, 2014 - 9:01 AM
Bioshock Infinite
BioShock Infinite is a first-person shooter video game developed by Irrational Games, and published by 2K Games. BioShock Infinite is the third installment in the BioShock series, and though it is not part of the storyline of previous BioShock games, it does feature similar gameplay concepts and themes. BioShock Infinite uses a Modified Unreal Engine 3 game engine and was released worldwide on March 26, 2013.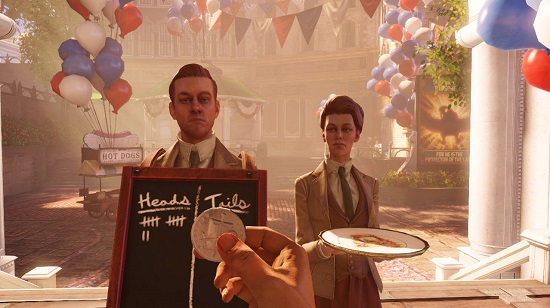 We tested BioShock Infinite with the Ultra game settings.
Benchmark Results: In Bioshock Infinite the two overclocked Radeon R9 290X cards do very well, but notice the ASUS R9 290X DirectCU II is about 2FPS faster than the Sapphire R9 290X Tri-X OC at both 1920×1080 and 2560×1600. It looks like the extra 10MHz on the core and 50MHz on the memory clock frequencies does help!