ADATA DashDrive Air AE400 Review
Tue, Apr 30, 2013 - 12:00 AM
ADATA DashDrive Air AE400 Final Thoughts and Conclusion
The ADATA DashDrive Air AE400 is meant to fill a gap for mobile file sharing and also provide some extra juice to your devices. I did have a fairly pleasant experience with using the AE400 as a charging station. I was able to get a full charge out of my Galaxy S3, with a 2,100mAh battery, and almost half of a charge out of my original Galaxy S, which has a 1,500mAh battery. I was hoping I'd be able to squeeze a bit more out of it, in all honesty, but I was still happy with the results.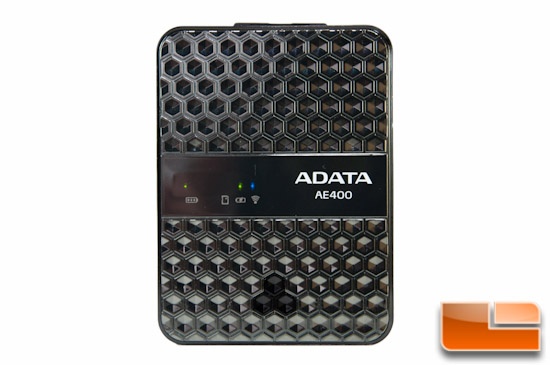 I think it is a little bulky to walk around with in your pocket, but it should fit nice in a backpack or purse. It isn't overly heavy either, weighing in at 128 grams.
I had a fairly pleasant experience using this gadget. With wireless being the way of the future, this sure helps fill the file sharing section. It does have its own flaws, such as if you're not by a wireless access point to connect the AE400 to, you just lost all internet functionality on your mobile device that is connected to it. That means this device is best used in short periods when you don't need alerts from Facebook or Twitter, or even nagging emails from your husband/wife, but rather it may be best used at home, Starbucks, McDonalds, or anywhere you can get free WiFi access and not lose that functionality. I do really wish ADATA would have coughed up a starter SD card to include with this, because with the DashDrive Air AE400 running you $79.99 on NewEgg, that would add just that much more value.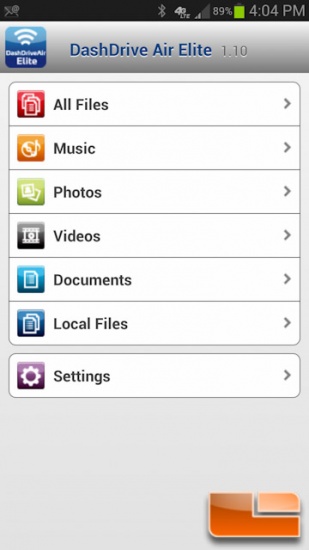 The GUI is rather simple and easy to work with. There are plenty of options available for you to make sure you can find the proper content that you want, without having to dig through potentially hundreds of various files. When it came to accessing your files via the iOS or Android app, I had a great experience with the iOS app and a decent experience on the Android app. My biggest gripe with the Android app was the fact that it deleted your files, instead of downloading them, when you go in through All Files. Also trying to find content that you downloaded is difficult, since it puts the downloads in a strange place that the Android gallery cannot see. I did not have any problems like this with the iOS software.
The ADATA DashDrive Air AE400 does have a lot of serious potential, so hopefully the problems that I experienced with this unit can be fixed with a simple firmware or software update.
Legit Bottom Line: The AE400 is a great little gadget for file sharing between all of your mobile devices, while providing plenty of extra juice for your phone or tablet during the day.