ADATA DashDrive Air AE400 Review
Tue, Apr 30, 2013 - 12:00 AM
ADATA's DashDrive Air Elite Software and Interface
In order to share your files from your smart phone or tablet, ADATA offers a free download of the software called: DashDrive Air Elite. This software is available for both Android and iOS. I did have the ability to test out both versions; one test being on my Samsung Galaxy S3, another on my ASUS Transformer Prime, and finally on my wife's iPhone 4S.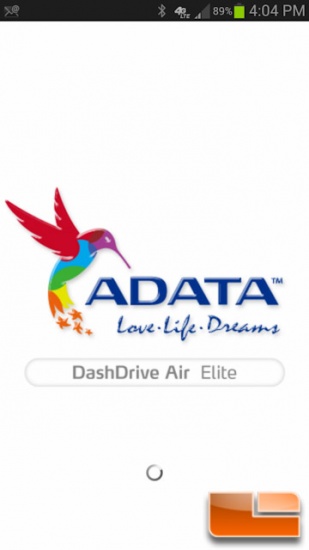 When you have the software downloaded, all that you need to do is connect to the wireless network at your AE400 transmits. By default, it will be ADATA_AE400_XXX, with the default password being 12345678. When inside the software, you can easily change the password to your liking, or disable security altogether.
You will also see the plethora of options for seeing various content types that may be on the storage device, upload your own content to the attached storage, or just modify the settings.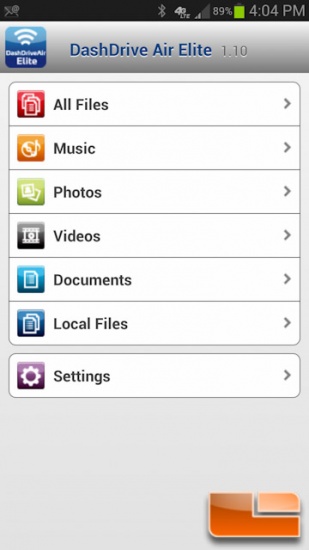 In the settings section, you can change anything from the network name, to the date and time. Should there be a firmware update for the AE400, there's a section for that, too! Most importantly, you'll see your internet pass-thru mode here. This again will allow you to connect the AE400 to a wireless network, and in turn connect up to 10 devices to it, while still being able to surf the internet. If you do not have this feature turned on, none of the 10 devices connected will be able to use internet functions until they disconnect from the AE400.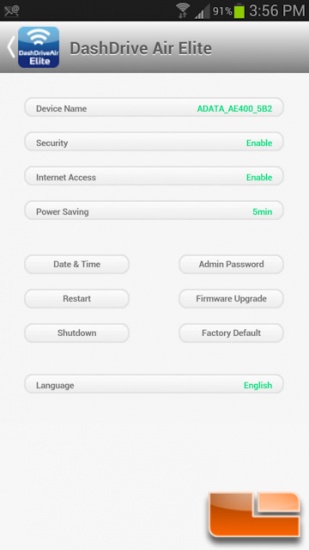 When it came to using the Android software, I had some troubles, but I had a fairly decent experience. Uploading multiple pictures was a breeze. All you have to do is tap the upload icon on the right hand side of the screen, and then tap away at other pictures. I uploaded about fifteen 1 to 1.5MB pictures in seconds, and multiple pictures uploaded simultaneously. Thumbnails are initially slow to build, but it does appear to cache them on your card. No thumbnails built for my videos, which is a bummer when it came to generic Android video titles.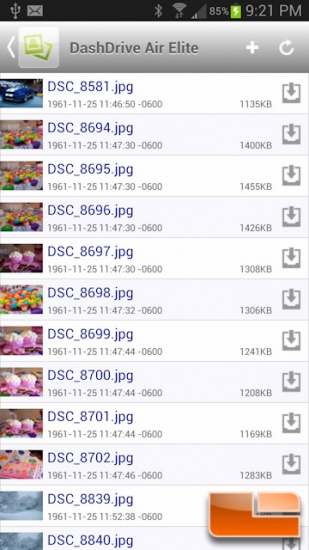 Sticking on the Android side of things, when I downloaded the pictures from the AE400, I could not find them easily. I had to dig around the file system, as they did not recognize in my gallery. I half expected Android to recognize them, but it didn't, even after a reboot. I ended up using the phone's file manager to search for the content, only to find it in /storage/sdcard0/Android/data/com.adata.DashDriveAirElite. One other thing that I thought was extremely weird, is when I went to try and download content via the "All Files" section, you have a slightly different interface. There is an arrow on the right hand side, instead of an icon that represents downloading. You'll get a menu that lets you copy, delete, download, etc. Whenever I would try and download content, it would actually delete it from my card. I thought this was a fluke, but I tried with 5 different files, re-uploaded them, and tried again, to get the same results.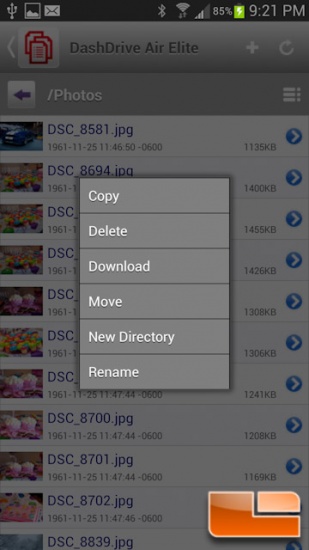 The iOS software was a breeze to use. It actually responded quickly and files actually transferred without issue, and thumbnails loaded quickly. When I downloaded photo or video content, it was easy to find right in the photo gallery. I can't say I had any problems with the iOS version of this software, so I hope the build quality of this can move over to the Android platform. Wishful thinking!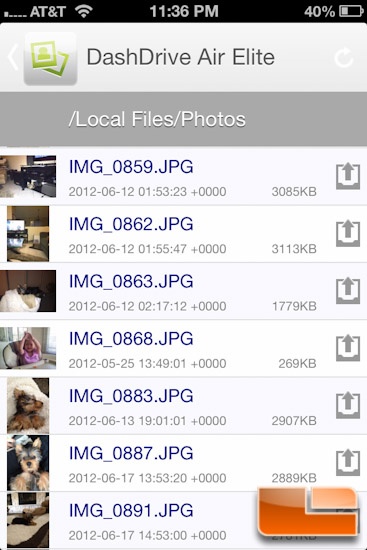 Let's get into the best part of this review, the performance numbers! Continue on to see what we've found!