ADATA DashDrive Air AE400 Review
Tue, Apr 30, 2013 - 12:00 AM
AE400's Features
As previously mentioned, the ADATA DashDrive Air AE400 is capable of allowing you to share media across its wireless interface, plus it can provide some extra juice for your thirsty smartphone or tablet. You'll be able to choose which mode you're in, by short pressing the main power button, while the unit is already on. In contrast, to power it on or off, you'll long press the power button. The long press for powering the AE400 on or off is a nice feature to have, just because if you were to put this in your pocket, backpack, or purse, you wouldn't want to mistakenly shut the unit off.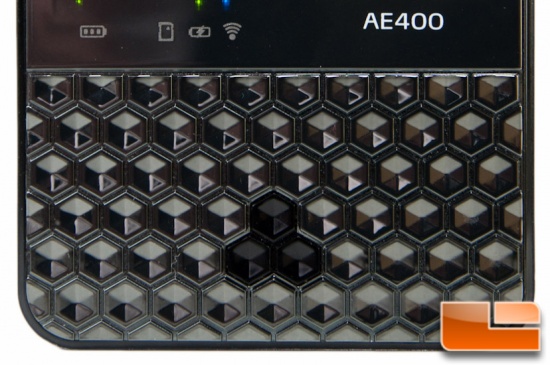 Since the AE400 is all about wireless media sharing, we'll take a look at that first.
It utilizes the 802.11b/g/n standards, which is capable of up to 150 Mbps of wireless throughput. That should be plenty of room to move files over quickly or just in general view photos or videos directly from the AE400.
Speaking of viewing content directly from the AE400, ADATA has claimed that up to 3 users can stream 1080p content at the same time, or up to 5 users can stream 720p content. I must say, those are some pretty impressive numbers for the number of people that can stream HD content simultaneously.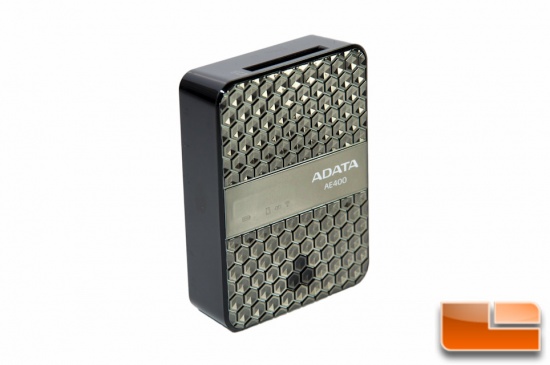 Because the AE400 uses standard wireless to allow you to stream, download, or upload content, you end up losing your data connection to your device. This is very unfortunate, but ADATA does have a solution for this, so long as you're within range of another wireless internet source. Their solution is to allow internet to pass through the device, making the AE400 act like a hot spot. It just simply bridges the wireless connection, in which you connect to the AE400's GUI and connect to a wireless access point. With the access point feature, you will be able to have 10 devices connected at once, to either strictly share media or to have the ability to surf the internet. I think this should be more than enough for personal use. The unfortunate part of this all is, if you don't have access to a wireless network for the AE400, you lose internet connectivity until you disconnect from its wireless network.
The other main function of the AE400 is its charging capability. It has a generously sized 5,000mAh battery, which is enough to provide nearly two full charges to a standard smartphone. When you get into the powerhouse phones, such as the Samsung Galaxy S3 or S4, which have a massive 2,100mAh or 2,600mAh battery, this definitely won't be the case.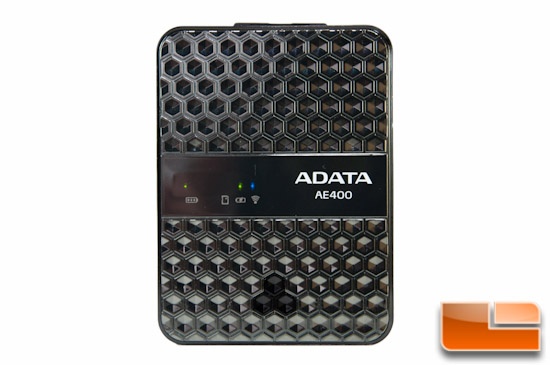 If you wish to use both the wireless mode and battery mode at the same time, you can definitely do just that, or you can use each mode individually. This will help preserve the battery when just trying to charge your device.
Next up, I will take a brief look at the software for Android and iOS, and just after we'll get into the section you really want to see: performance.