John Beekley on Memory
For the first interview of the month, we bring you one of co-founders of Corsair Memory -- John Beekley. We have known John for nearly five years now and just recently interviewed him to see his perspectives on Corsair and the memory industry in general.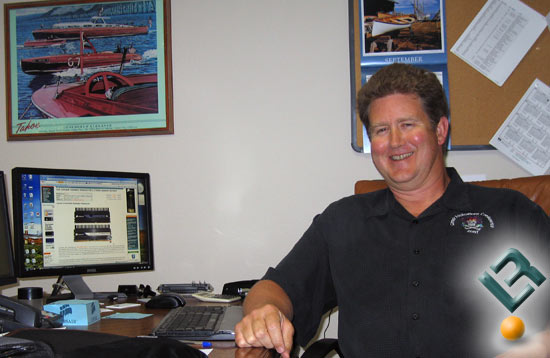 LR: Welcome John, and thanks for taking the time to talk with us. Tell us a little about yourself, your role with Corsair Memory, and the company itself.
John: Well, I'll try to keep it short and sweet, since I know that many of your readers are probably pretty familiar with us already. Corsair is quite simply the supplier of the world's finest computer memory, and has been around for twelve years. I am one of the three co-founders of the company, and have worn various hats in Marketing and Engineering. Right now I am VP of Applications Engineering, which means that my crew and I are in charge of product definition, component characterization, technical publications, partner relationships, tech support, web-based knowledge tools, and other fun stuff.
LR: Let's get right to it. Legit Reviews has been told by Futuremark that an estimated 5% of Futuremark users are sending in benchmark results with 4GB of system memory. Is the move to 4GB of system memory going as quickly as you thought it would take place?
John: It's difficult to know for sure, since we don't know how much memory each customer is buying. We do know that we get tons of questions from people who want 4GB in their system, so I'd have to guess that it is happening right on schedule.
LR: What factors are keeping people from moving to 4GB, as the cost of 2GB DDR2 memory kits is very affordable. Do you blame Microsoft partly as they released a 32-bit version of Vista?
John: The 32-bit operating system is a big problem. I don't blame anyone for that, but I am looking forward to the day when the 64-bit platform becomes truly compelling. And I don't think that day is too far off.
LR: When it comes to DDR3 memory, Corsair has taken the approach that clock frequency is more important than tight timings. How is this move paying off in terms of both performance and sales?
John: DDR3 technology itself is optimized for clock rate rather than for bandwidth. And our lab testing results back this up. Not to say that latency is not important, of course – that's why we test our 1800MHz part at 7-7-7-20, which I believe is the lowest latency currently being offered at anywhere near this clock rate.
LR: Right now, Corsair has a DDR3 1800MHz memory part and Intel only supports 1333MHz on the Intel P35 Express chipset. When the Intel X48 chipset comes out with 1600MHz DDR3 memory support what speed frequency do you think Corsair will be up to by then?
John: My lips are sealed so tightly they are turning blue... ;-)
LR: Let me rephrase that! What DDR3 clock frequency do you think Corsair will be offering come Jan 1st 2008?
John: Our goal is to be north of 2 GHz with a production part. And we are investing a lot of effort and resources to make this happen. But it is not going to be easy.
LR: It took more than two years for DDR1 and DDR2 to reach price parity. I know it's hard to say, but when do you think DDR2 and DDR3 will achieve price parity?
John: Price Parity? I'd say sometime in 2009... which is actually about the same pace as the DDR1/DDR2 happened.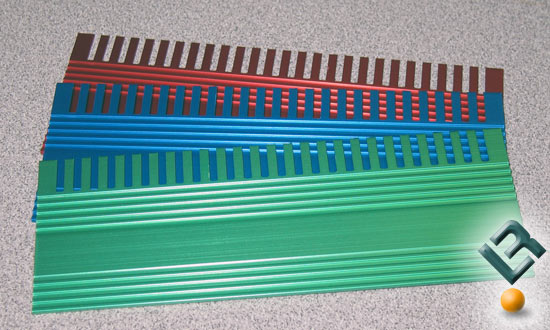 LR: Many months ago, we heard a rumor that Corsair might be introducing some new colors and then we spied these heat sinks on a recent visit to Corsair. Are new colors in the works, because we managed to snap an interesting picture recently.
John: Good gawd, man, where did you spot those?!? OK, I guess I'll spill the beans... This is a new product line called the NANOMATOR that we think will take the Apple market by storm. Or, if Apple doesn't bite, we are going to try these as joint promo with Mattel on Barbie's Talking Townhouse, maybe Ken can use them for his rig. I think your readers can rest assured that nothing looking remotely like this will ever come out of Corsair...
LR: Last, but not least, a number of companies have copied the Corsair DHX heat sink design. I guess you should be happy that others are following your lead, but how does it impact branding and sales?
John: Well, you are right that imitation is the sincerest form of flattery... and we feel very sincerely flattered indeed! But, to be honest, most of them are poor imitations, designed to be slapped on a standard module that can be built anywhere, to make it look Corsair-like. But no one has addressed the thermal problem from the ground up as we have, designing thermally optimized printed circuit boards, removing heat through both the PCB and the back of the memory IC. So in my opinion, if you want a module that looks like a Corsair DHX module, go for the real thing!
John Beekley on Power Supplies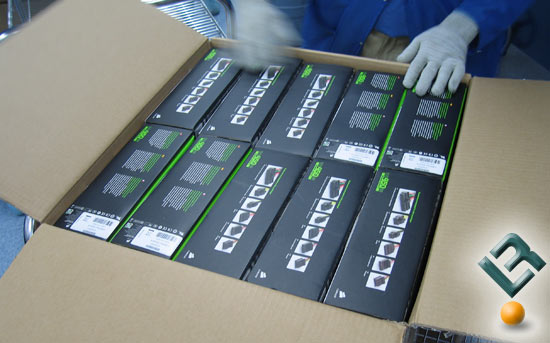 LR: Rumor has it that Corsair designed power supplies have gotten off to a great start. With so many players in the power supply market, how did Corsair do so well, so fast?
John: To be honest, I think we executed well on the basics – we listened to what the market wanted, and we developed a PSU that met these needs. We took no shortcuts, so the product performed extremely well, and was solid as a rock. Really, this is basically the approach we took when we entered an already-crowded main memory market, all those years ago.
LR: The Corsair HX620W Power Supply has been the top Corsair PSU for over a year. When should consumers expect a more powerful power supply or is it even needed right now?
John: We've got lots of stuff in the works. But for now, all I can say is, stay tuned...
LR: How did you come up with the VX, HX and TX series? What does this naming schema mean?
John: Gosh, good question. I'll have to say, I had nothing to do with coming up with these names. To be honest, I think they mean about the same as TL and RL mean on an Acura. All the clever names seem to be taken these days.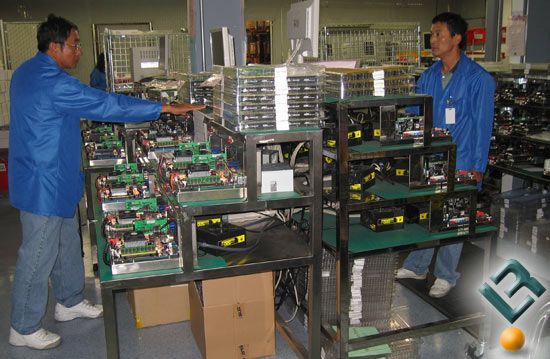 LR: When did you move over the majority of the testing lines to Corsair HX520W power supplies? I saw that a number of the systems are now running your power supplies!
John: We wanted something that would not fail. Why not test with the best?
LR: Is there anything you'd like to add?
John: No, not really, your questions were pretty thorough. I guess I'll just thank you for the opportunity to chat about some of these interesting subjects, and thank your readers for taking the time to listen!
LR: As always, we'd like to thank you for your time and can't wait till we can sit down next year for another interview.