WD Launches Massive 8TB My Book Thunderbolt Duo External Hard Drive!
Tue, Oct 09, 2012 - 11:32 AM
WD introduced the My Book Thunderbolt Duo 8 TB, which just happens to be the the largest capacity My Book ever! The My Book Thunderbolt Duo 8 TB drive, designed specifically for creative pros and Mac enthusiasts who work with large files such as high-resolution photos and HD videos, will ship with a Thunderbolt cable in the box for added convenience. The My Book Thunderbolt Duo 8 TB external hard drive is available now with an MSRP of $849.99 USD.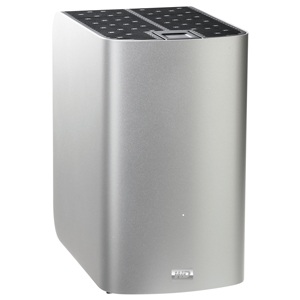 Its dual Thunderbolt ports provide amazing creative flexibility while allowing daisy-chaining of up to six My Book Thunderbolt Duo drives (48 TB using six Thunderbolt Duo 8 TB drives) or other high performance peripherals, including HD monitors, media players, and video / audio editors, for fast and efficient workflow. The combination of storage, backup, security, flexibility and speed makes the My Book Thunderbolt Duo 8TB the ideal choice for creative professionals that need to write, store, protect and edit high-definition and graphic intensive projects.