Tom Clancy's H.A.W.X. 2 PC Benchmark Released For Download
Sun, Oct 24, 2010 - 4:59 PM
NVIDIA has released the Tom Clancy's H.A.W.X. 2 Benchmark, you can download it here if you want to take a look at it. The benchmark is 717MB and has some basic directions that need to be followed. We talked about this demo last week when AMD said it was not valid as Ubisoft failed to include tessellation performance improvements that benefits all GPUs and not just NVIDIA branded cards.
Dowload the ".EXE" file from the link above to your computer
Launch the Benchmark application via ".EXE" file
The UBI launcher will pop up requiring an ubi.com user account
If already own an ubi.com account, then enter your username and password in order to start the Benchmark application
If you don't have an account then proceed to creating one via the launcher by pressing "Register NOW" button completing the following fields or by visiting www.ubisoft.com website
After filling all fields and submitting them the following pop up will appear
Accepting the "Terms of Service" will finish the account creation and the following screen will pop up
After the login is performed the Benchmark application will start automatically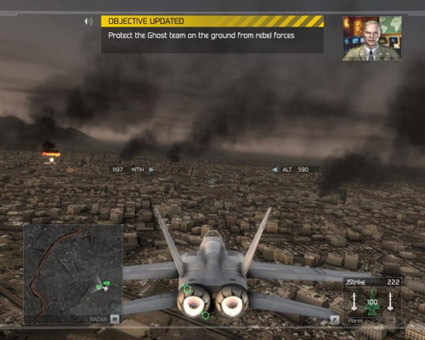 Aerial warfare has evolved in Tom Clancy's H.A.W.X. 2. So have you. As a member of the ultra-secret H.A.W.X. 2 squadron, you are one of the chosen few, one of the truly elite. Use your finely honed reflexes, bleeding-edge technology and ultra-sophisticated aircraft—their existence denied by many governments—to dominate the skies. Do so by mastering every nuance of the world's finest combat aircraft. Slip into enemy territory undetected, deliver a crippling blow and escape before anyone can summon a response. Use your superior technology to decimate the enemy from afar, then draw him in close for a pulse-pounding dogfight. And use your steel nerves to successfully execute night raids, aerial refueling, and more. You will do all this with professionalism, skill and consummate lethality. Because you are a member of H.A.W.X. 2, and you are one of the finest military aviators the world has ever known.