The Elder Scrolls Online Coming to Xbox One and PS4 – E3 2013 Gameplay Trailer
Tue, Jun 11, 2013 - 2:27 PM
Bethesda has announced plans to bring The Elder Scrolls Online to the PlayStation 4 and Xbox One in spring 2014! The game will come to Sony's next-generation console in Spring 2014.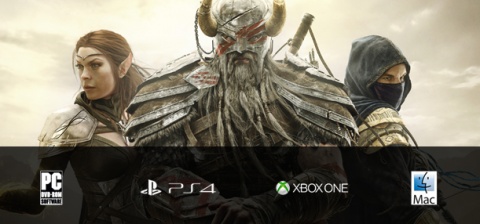 A beta will be exclusively available first for PS4. You can sign-up for the beta here. Don't worry about the previously announced PC and Mac versions as they are still alive and kicking. A brand-new trailer was released to coincide with the announcement and can be watched below.
The Elder Scrolls Online is coming to PlayStation 4 and Xbox One, and we're celebrating with this new gameplay trailer! Three powerful alliances struggle for control of war-torn Tamriel as the Daedric Prince Molag Bal schemes to destroy it entirely. Gather your allies and get ready to join the battle for Tamriel in Spring 2014.