Samsung ATIV Odyssey Review – Verizon's Under $50 Windows Phone 8
Tue, Feb 05, 2013 - 12:00 AM
Samsung ATIV Odyssey Software & Windows Operating System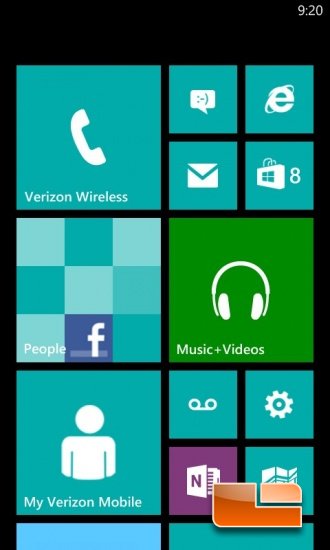 The main screen on the Samsung ATIV Odyssey is the tiles that we have all heard about. Each of the tiles can be resized, moved, or removed altogether. The initial layout worked well for me, though with more time I'm sure I would be customizing it and removing some of the tiles, or at least moving stuff like settings to the bottom of the page. That's all personal preference though and ultimately they leave it up to you to lay it out.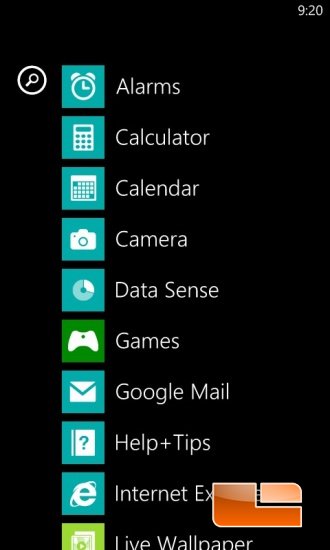 If you swipe the tiles page to the left, you can swipe in the apps page. This page lists out all of your applications in alphabetical order. It was all a drastic change from Android, but very easy to learn.
The Samsung ATIV Odyssey is running Windows Phone 8.0 with all the latest patches available.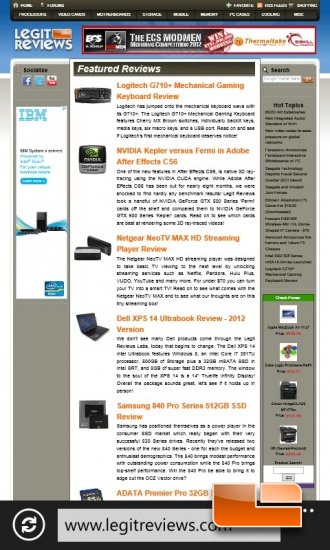 Although the resolution of the Samsung ATIV Odyssey is only 480×800 browsing was nice and easy. We had no issues reading any of the pages we went to during our time with the phone.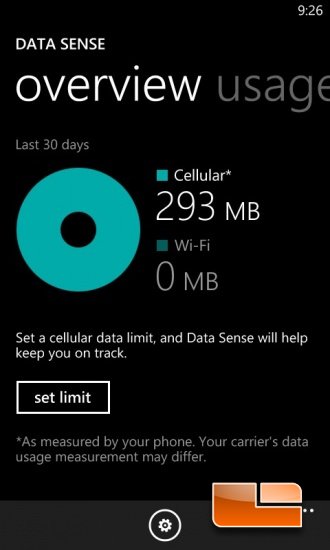 The Samsung ATIV Odyssey Windows Phone 8 has an application built in called DATA Sense. This application allowed us to monitor the usage of our DATA, and even set limits to the amount of DATA used. It doesn't lock your phone down, but it does give you a warning when you are at your limit. This is great if you have limited DATA available.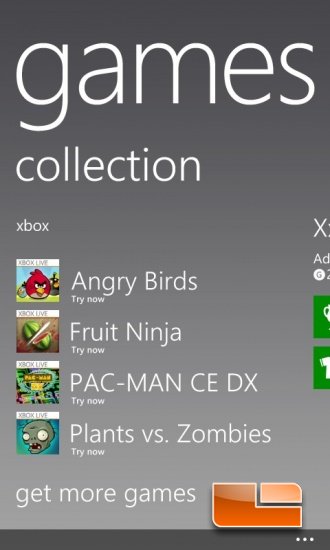 Within the tiles there is an XBOX games. Here you can sign into your Windows Live account and access my achievements associated with my Windows Live account.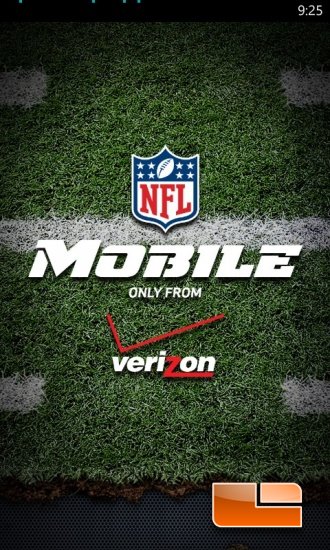 If you're a fan of football the NFL Mobile app is a must, and it's only available from Verizon.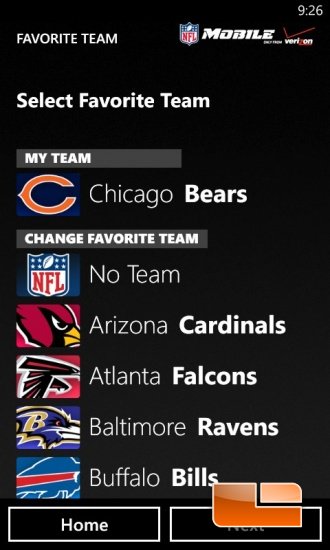 The NFL mobile app let's you pick your favorite NFL team and stay up to date on all the news and games. Watch games live on Sunday, Monday, and Thursdays. A must have for the die-hard fans!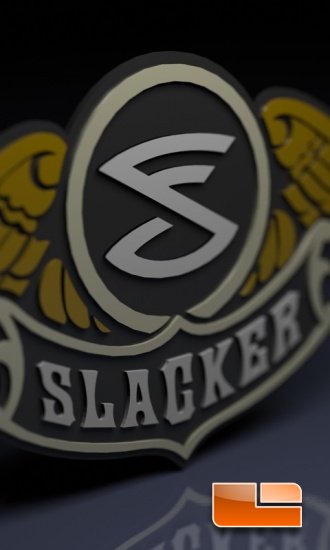 If you plan on streaming some tunes to your Samsung Odyssey, Slacker Radio comes installed and ready to go. All you need to do is sign into your account, or create one from your phone. It only takes a minute or so and you're on your way to the music you want.