ROCCAT Isku FX Multicolor Gaming Keyboard Review
Mon, Apr 15, 2013 - 12:00 AM
Looking Closer at the Isku FX
For the sake of demonstrating the Isku FX's wide range of lighting, many photographs the review sample were taken in low-light conditions and controlled camera exposure times. The reality is that the LED backlight is not bright enough to be visible in a well-lit environment such as a room with daylight or a photography studio.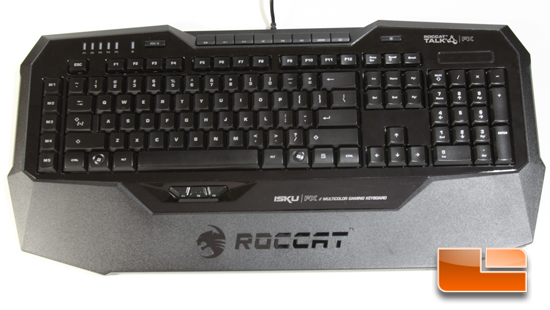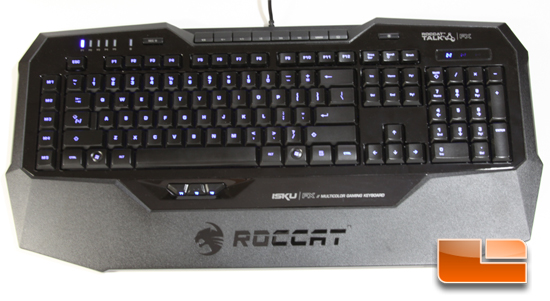 At 20" x 9.7" x 3.2" (WxLxH), the Isku FX is large for a keyboard as a result of both a large frame surround and built-in palm rest. It's also quite thin and the Isku FX feels light and hollow when held.
The Isku FX is a membrane keyboard and so it won't have the same linear force experienced with mechanical switches. However, the Isku FX's keys feel great to use as they are neither mushy nor stiff and the short keytravel allows quick input.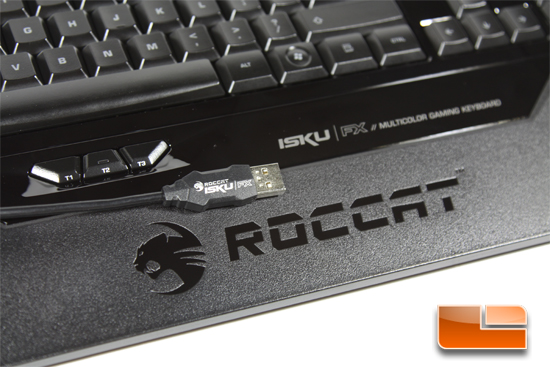 Connectivity and power is provided by a single USB cable.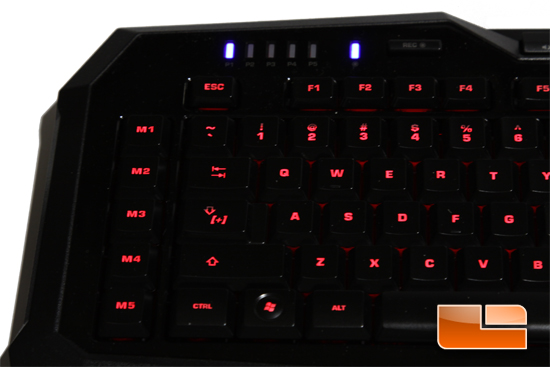 There are five programmable macro keys to the left of the keyboard. Five blue LEDs above the macros indicate which profile is being used. A "REC" key can be pressed which illuminates a sixth LED indicating a real-time macro recording.
If Sound Feedback is enabled in the Isku FX Driver, then a male voice over the computer's audio will announce profile changes or when macro recording is turned on.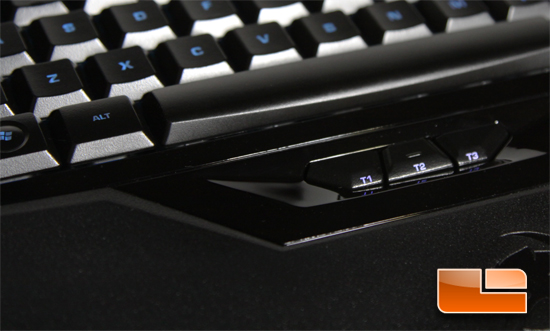 Three "thumbster" keys are placed below the space bar and serve as additional programmable macros for the thumb to use. These T1-T3 buttons are backlit only by blue LEDs.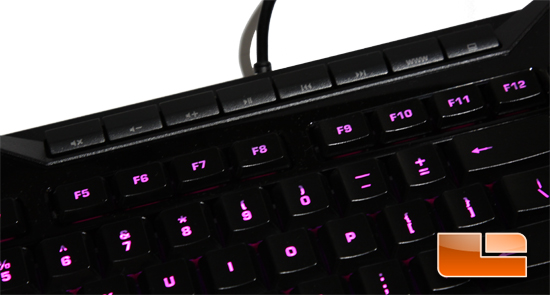 The F-keys are the only half sized keys on the Isku FX. Towards the top are the media keys which are not backlit and labeled by small media symbols which are difficult to see in the dark. F-keys and media keys can also be reprogrammed and repurposed as macro keys through the driver software.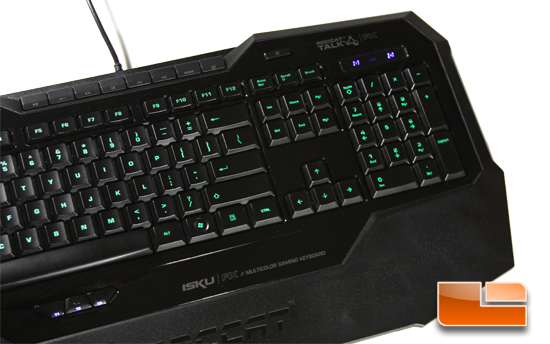 Above the Scroll Lock key is a button that rotates the brightness of the Isku FX's backlight across six different levels. The backlight can also be turned off.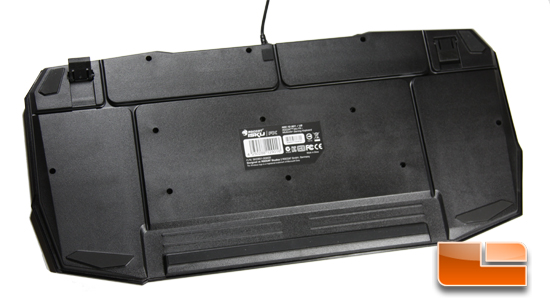 Turning the Isku FX on its backside shows cable management grooves. Rubber risers are located at each corner for traction on surfaces. Two plastic supports can be flipped out to raise the back of the keyboard an additional 1 cm off flat surfaces.