Anker Astro Slim2 4500mAh Power Bank Introduction
Are you tired of your phone's battery dying during the middle of the day, and finding an outlet can possibly be a chore? Does your tablet need some extra juice to get through the day? Well, Anker is at it again; releasing their newest slim line power bank, named the Astro Slim2. This slim power bank boasts a cool 4500mAh Li-Ion battery, which will help you recharge your gadgets throughout the day, should you need a little jump.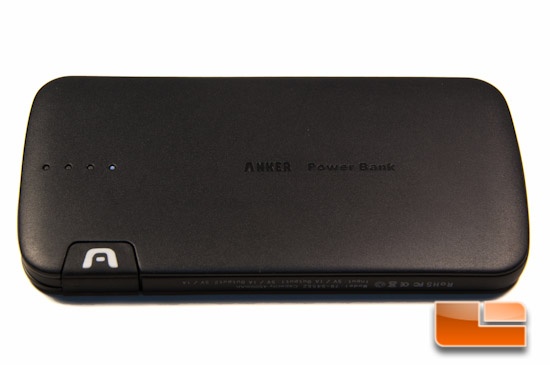 This lightweight, very slim, seemingly easy to use power bank can be had on Amazon for $27.99 shipped. That sounds like one great deal for a convenient way to give your gadgets a little more power during the day.
Taking a quick look at the outside of the packaging, the front and sides don't really show you much.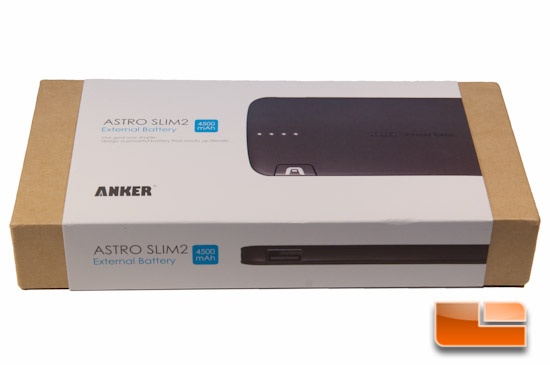 When you look at the rear, you'll notice plenty of information in regards to the power bank's features. We'll get into those features in a bit, but you can find the tech specs about this power bank below.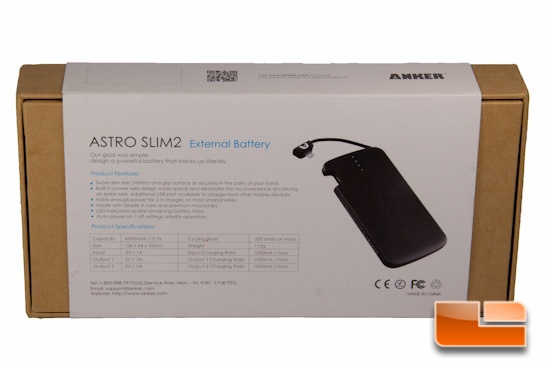 Anker Astro Slim2 Specifications:
Capacity: 4500mAh
Output: 2x DC 5V / 1A
Input: DC 5V / 1A
Weight: 113g (3.9oz)
Size: 4.88 x 1.34 x 0.39in
Unit Recharge Time: 4-5 hours (via USB)
MTBF: 500+ charges
Warranty: 18 months
When I popped open the box, everything was in there all nice and neat. I was actually quite deceived by the wording "Accessory Bag" on one of the small boxes, so I feel it necessary to point out. I thought there would have been a small pouch inside with the cables and adapters, but they were all just loosely fitting in the small box. No big deal, but it was a poor choice of words on the box.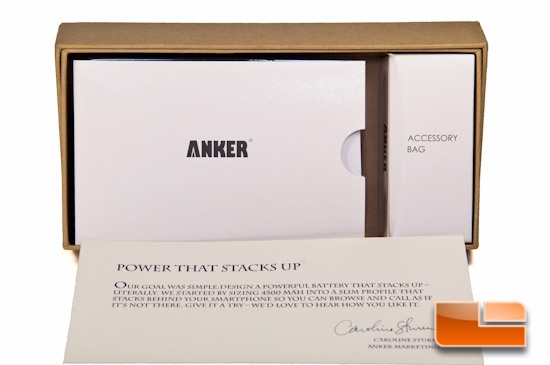 The accessories that are included are the Micro USB cable, Mini USB adapter, and a 30-pin Apple connector.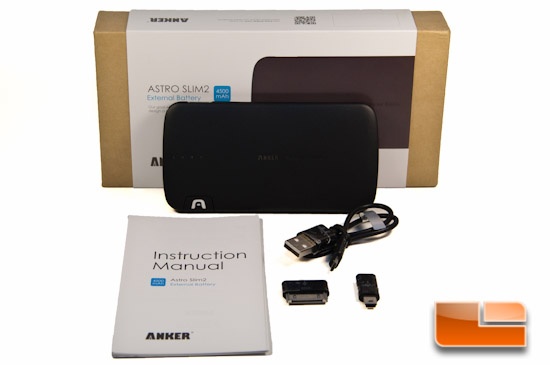 With an 18 month warranty, this should help with your buying decisions, as you know you are getting a quality product.
A Closer Look at the Anker Astro Slim2 Power Bank
Anker states the finish is a grippy surface, but in all honesty it doesn't really do that. It's a matte plastic that has a slight grip to it, but it isn't rubberized. If it were rubberized, I would say this power bank would be darn near perfect! The finish on it may or may not mess with the finish on whatever you rest it against. In my case, I did not notice any new scratches on my Galaxy S3 after having the power bank and it in my pocket for a couple days.
A quick tour around the Anker Astro Slim2 Power Bank, up top you'll see four LEDs (left hand side of the below picture). These LEDs are a white in color and represent 25% increments for the battery charge. When you're down to the last 5%, the last LED will begin to blink. While charging this power bank, the appropriate LED will blink, indicating where it is at in its cycle. I would strongly recommend putting this face down if you charge this in your bedroom at night, as the LEDs are pretty bright, but not "ultra bright LED" bright.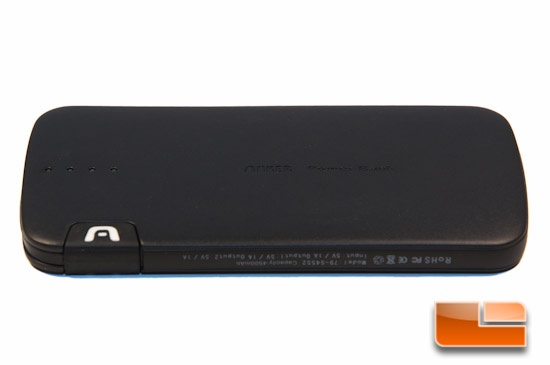 On the flip side, you won't see much more than the labeling for input and output.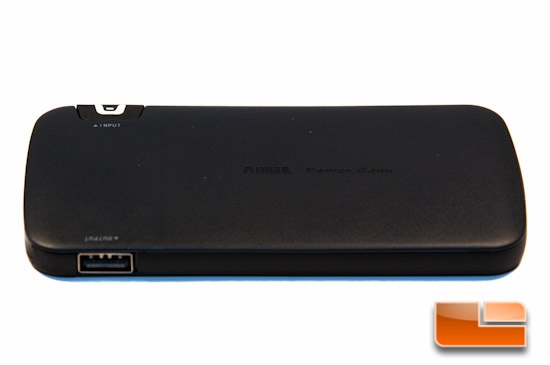 Taking a look at one of the sides, you'll battery specifications, letting you know that there are dual 1 amp outputs. The object on the right hand side is something that I'll get to in a moment.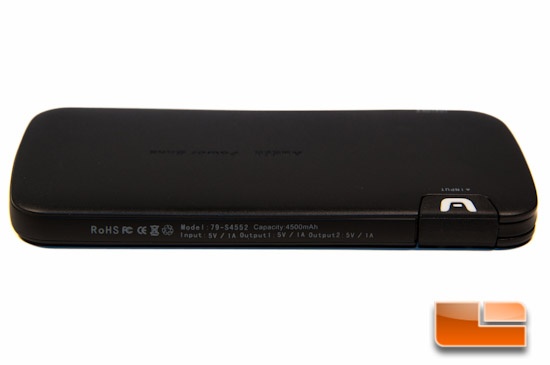 The opposite side houses the full sized USB output. In all honesty, this is the only other flaw that I could find with the design of this power bank. This should have been placed on an end, not on a side. Now when you want to charge via this port, you have to contend with the width of the power bank plus the USB end sticking out beyond it a couple inches. Talk about not cool!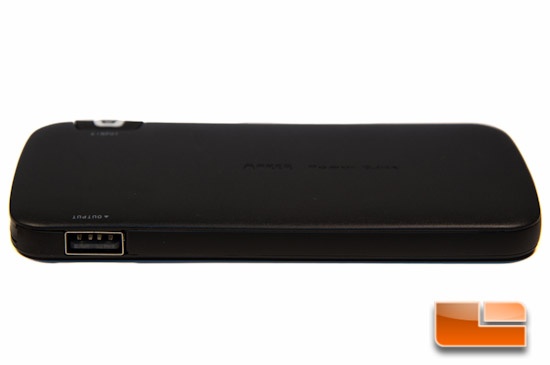 Alright, remember that mystery object that I mentioned just a moment ago? Well, when you pull this out, this is the integrated Micro USB cable. Yes, this too is rated at 1 amp output, which is ideal for quickly charging your device.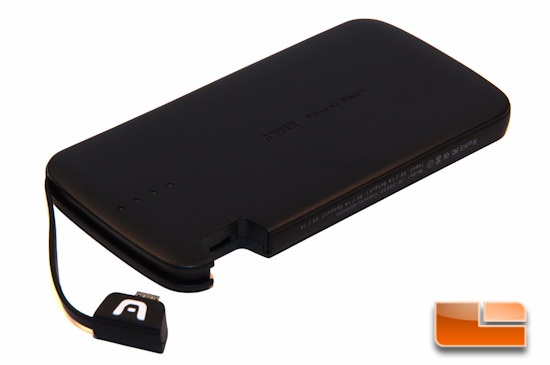 When you pair it up with a device like the Samsung Galaxy S3, you will indeed see how nicely they hold hands and play nice. The short integrated Micro USB cable is very nice, so you know you won't have a huge cable sticking out of your pocket.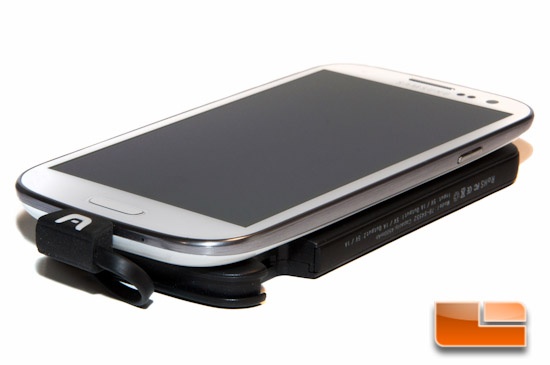 Fortunately if you don't have a device that has a Micro USB charging port, you've always got the full sized USB port to plug in a cable of your choice.
Read on to check out what I found in my brief testing and just a recap of what was said here.
Anker Astro Slim2 Power Bank Testing & Conclusion
So you're probably wondering how you get the Anker Astro Slim 2 Power Bank to start charging your device. Unlike some power banks that need a button pressed to get things moving, the Astro Slim2 Power Bank just requires you to plug in a device and it'll charge away. It's that smart, and that's one thing that I absolutely LOVE! I never quite figured out why some have easy-to-press buttons to start and stop the charging process; Anker nailed this one on the head!
The 4500mAh battery inside the Astro Slim2 should be able to provide you with 1-3 full charges on your phone, depending on the battery size. Your iPhone's and lower end Android phones will get in the neighborhood of 2-3 charges, while the more power hungry Android devices will see 1-2 full charges. Tablets are a whole different story, which I am unable to test.
Anker also states that you can put the Astro Slim2 behind your phone while charging, all while pretending it isn't there. Yes, the power bank is very slim, but this is where the rubberized finish would come into play and be a nice feature. With the matte plastic finish, it slides around more than you probably want. However, holding the power bank and your phone at the same time should be very easy and effortless. Talking and Texting while holding the power bank behind your phone was still comfortable, but it is something to get used to.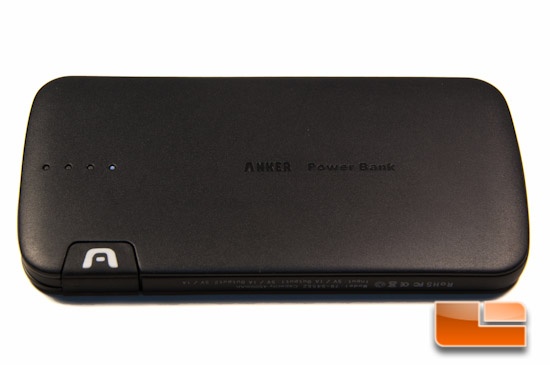 So in my other testing, I had some complications, but otherwise great results. I started off trying to charge my completely dead Samsung Galaxy S3, which as a 2100mAh battery, with the built-in Micro USB cable. The first two attempts at this, the recharge of my Galaxy S3 took just under 5 hours!! This is NOT normal, especially with a 1 amp output from the power bank.
Frustrated, I tried a third time, but this time using my own USB cable. I am pleased to say this recharge took 2 hours and 35 minutes, which is dead on what it should take.
Knowing full well that the first couple times I tried with the built-in Micro USB cable, I had troubles; I went ahead and tried a couple more times. The first time I tried, I was extremely shocked to see it recharged my phone in 2 hours and 32 minutes. I don't know what the problem was the first time around, but this time it was normal. I used the remaining battery and recharged my S3 another 32% before the Anker battery died.
The second time that I tested with the built-in, I just let it charge a small percentage. Based on my calculations with how quickly it charged, it definitely hit the nail on the head again and was charging normally.
I really hope this was a fluke, but it seems like everything is working as advertised. Dual charging works quite well and is a fantastic feature!
Unfortunately I am unable to test with my tablet, as my tablet (Asus Transformer Prime) requires a 15 volt input. This power bank, and most others like it, are only able to provide a 5 volt output.
Final Thoughts & Conclusion
Anker is a company that knows and understands power banks and power solutions. The Astro Slim2 is a great example of Anker's work and ability to help you with your power needs throughout the day.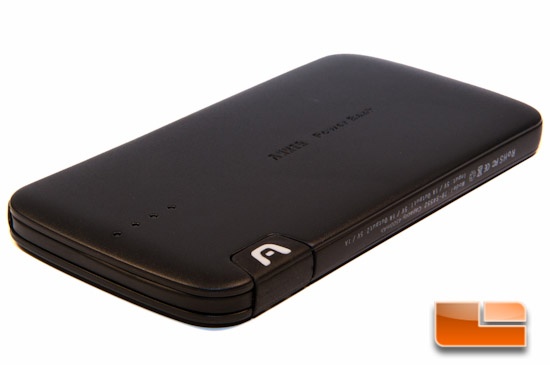 This power bank is very smart not only in design, but also in function. The integrated Micro USB cable is an extremely nice touch, as it helps keep annoying wires out of the way when recharging devices (namely your phone). The dual recharging ports are a great added feature for those who may carry around two phones, such as myself, or those who want to help a friend out in need. Also, the need to only plug in a device and it begins charging is a huge win in my books! I don't particularly like having to press a button to start or stop the charging process, so this was simplified to the max.
Another win for the Anker Astro Slim 2 4500mAh Power Bank, is its price. Coming in at $27.99 shipped on Amazon, I feel this is a great price for this size of a battery.
Measuring a whopping 10mm thick and weighing just under 4 ounces, it's plenty easy to put side-by-side or stack under your phone, and plenty easy enough to just carry with you.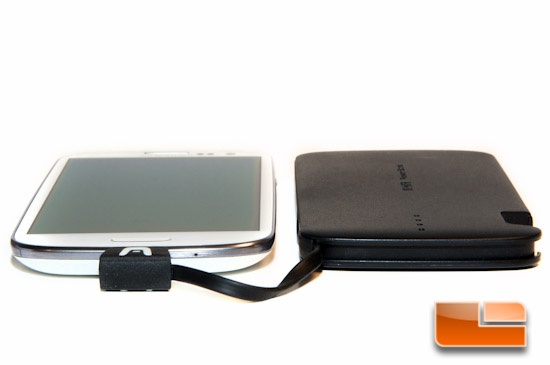 Sure I had some troubles getting the built-in cable to charge my phone properly the first two times, but I'm going to call it a fluke at this point because it charged fine afterwards. It would be great to have seen the full sized USB port on an end of the power bank, and not the side. The only other thing that I felt was a miss was the finish on the power bank. A rubberized finish would have made this product darn near perfect, making a slipping and sliding phone a non-issue.
If you're looking for a reasonably priced power bank that you can travel with easily, the Anker Astro Slim2 4500mAh Power Bank is one that I could point you to without a doubt. The 18 month warranty that Anker provides should help tell you that this is meant to last.
Legit Bottom Line: The Anker Astro Slim2 4500mAh Power Bank is a very thin, lightweight, and portable battery that you should consider having in your gadget arsenal, regardless of the couple flaws.