Last night at the Game Developers Conference AMD unveiled its leadership strategy for the worldwide gaming market. AMD's Unified Gaming Strategy comprehensively addresses how AMD will drive the gaming market across consoles, cloud platforms, tablets and PCs. By working with the world's leading hardware and game developers, and by continuing to be a leader in the market by providing the most innovative graphics technologies, AMD firmly believes that they are positioned to drive the next revolution in gaming.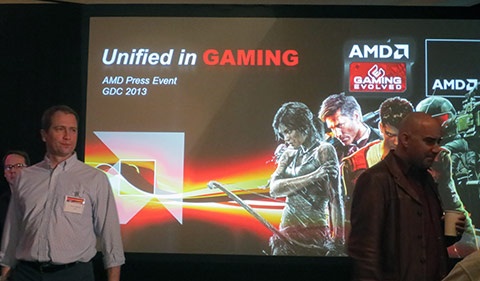 Gaming Evolved, launched three years ago at GDC, is at the core of the AMD Unified Gaming Strategy, and has been the driving force behind the revolutionary "Never Settle" gaming bundles and a major factor behind the adoption of powerful AMD engines in the latest next- generation gaming consoles.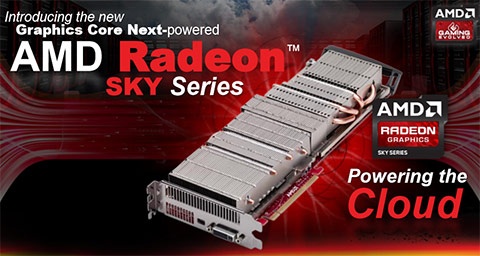 Building on this momentum, AMD today introduced AMD Radeon Sky Graphics, the cornerstone of AMD's industry-leading cloud gaming platform.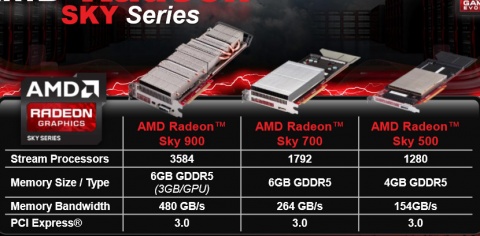 Currently there are three AMD Radeon Sky Series graphic boards available, the AMD Radeon Sky 500, AMD Radeon Sky 700 and the AMD Radeon Sky 900.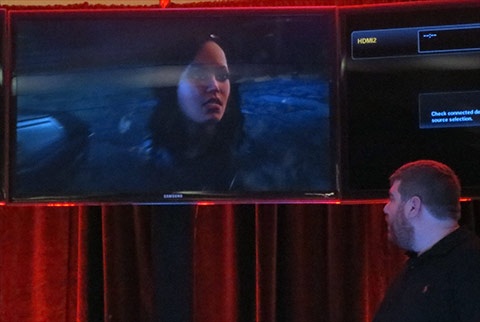 AMD also showed those in attendance 'Ruby: Rebooted, Reborn, Reloaded,' which is the latest Ruby technology demo video. GDC marks the 10th anniversary of the launch of the original iconic AMD "Ruby" demo and to celebrate this milestone, AMD unveiled a sneak peek of its remodeled and reinvented Ruby. This time around the demo was designed and developed by IllFonic with the help of Crytek's CryEngine 3 game development engine. The latest AMD "Ruby" demo is still under production and will be unveiled to the world in the coming weeks. AMD had plenty to talk about and show off at GDC and one thing is certainly clear - AMD loves gamers!
"Real-time gaming through the cloud represents a significant opportunity and AMD is poised to lead in this vertical thanks to our extensive graphics hardware and software capabilities," said David Cummings, senior director, AMD Professional Graphics. "AMD is working closely with CiiNow,G-Cluster, Otoy and Ubitus to deliver exceptional AMD Radeon gaming experiences to the cloud."