Micron Technology today announced another addition to its growing lineup of solid state drives (SSDs) targeted at data center appliances and enterprise storage platforms. The new Micron P410m SSD is a high-endurance, high reliability 6 Gb/s Serial Attached SCSI (SAS) drive built to provide the performance necessary for mission-critical tier 1 storage applications that require uninterrupted, 24/7 data access.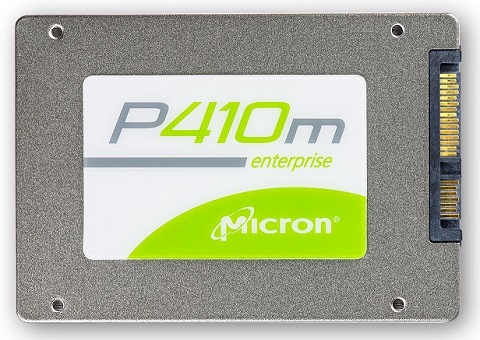 The P410m uses Micron's advanced 25nm MLC NAND flash technology. Micron ensures high reliability in this advanced media by integrating their Extended Performance and Enhanced Reliability Technology (XPERT), which closely integrates the storage media and controller through highly-optimized firmware algorithms and hardware enhancements. The end result is a set of market-focused enterprise features that deliver increased data performance and reliability.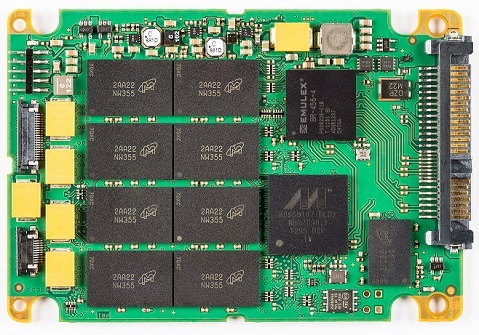 The P410m is built with a 6 Gb/s SAS interface, the mainstream interface for SAS drives today. It comes in 100, 200 and 400 gigabyte (GB) capacities in a space-saving 2.5-inch 7-millimeter (mm) form factor. The drive is currently in production and is sold direct to OEMs and through Micron's extensive sales and distribution channels.
"With this introduction, Micron has one of the most comprehensive lines of enterprise-focused SSDs—we have solutions for every interface and usage model," said Ed Doller, VP and general manager of Micron's Enterprise SSD division. "The P410m gives our customers a reliable SAS SSD that delivers high performance and data assurance at a competitive price point."