COUGAR today introduced a new high-end mini gaming tower PC case, the COUGAR SPIKE. The COUGAR SPIKE case is a micro-ATX tower, but is designed to accept longer high-end gaming graphics cards thanks to the 330mm (13") of clearance. COUGAR says that Many system builders feel that ATX motherboards can be replaced by micro ATX motherboards nowadays and that smaller gaming PCs is a trend that will continue. The best part about this mini-tower is the price, it has an MSRP of $39.99!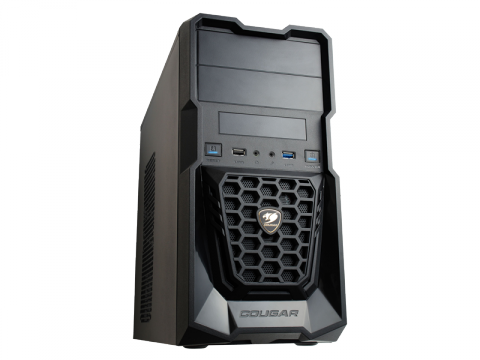 For $40 you wouldn't expect much, but the SPIKE has a fair number of features. On the front you have two external 5.25" drive bays along with a front panel that has one USB 3.0 port, one USB 2.0 ports and the audio jacks.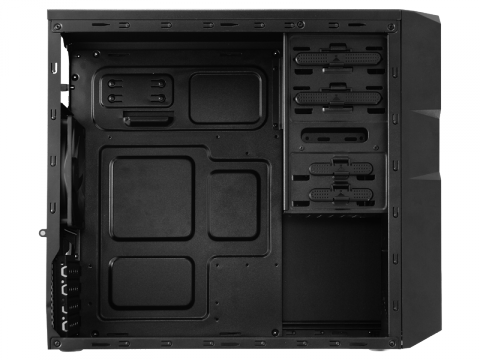 Moving inside you'll find plenty of room inside this case that measures 180mm x 370mm x 425mm (WxHxD) and notice that it takes a standard ATX power supply. There is room for two 3.5" drives and one 2.5" drive inside for storage needs. The COUGAR SPIKE comes with one 120mm rear case fan installed, but there is room for three more 120mm fans if you'd like to add them later. You can find out more about this case by checking out the video below.