Samsung Electronics is working on the company's next-generation flagship Galaxy smartphone and rumors are going around that it might have an unbreakable screen! If this is true it would be a major breakthrough and a huge selling point over other smartphones. Codenamed "Project J" after mobile division chief JK Shin, development of the new Galaxy S IV could be aimed for release by as early as April if the rumors are true. Samsung declined to comment.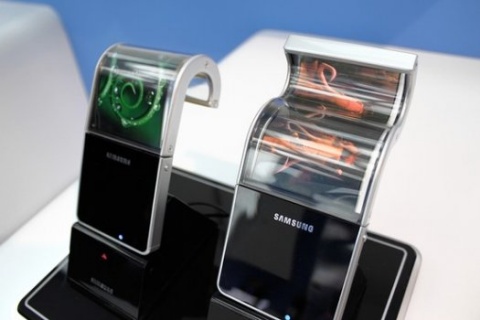 The breakthrough has been made by through the use of organic light emitting diodes (OLEDs), which are thin enough to be put on flexible material such as plastic or metal foil. The Galaxy S IV is also expected to have bigger and better display, powerful quad-core processing power and a 13-megapixel camera.
"Looking to the first half of 2013, we see evidence of Samsung likely accelerating the release of the Galaxy S IV - compared with May (this year) for the Galaxy S III," said UBS analyst Nicolas Gaudois. "We believe preparations for volume manufacturing of unbreakable plastic substrate displays continue. All in all, we could see a strong products push in the high-end in the first half, followed by other releases."