PowerColor HD7870 DEVIL 2GB Video Card Review
Mon, Jul 29, 2013 - 12:00 AM
Temperature & Noise Testing
Temperature & Noise Testing
Temperatures are important to enthusiasts and gamers, so we took a bit of time and did some temperature testing on the PowerColor Devil HD7870 video card.
PowerColor Devil HD7870 Idle Temperature: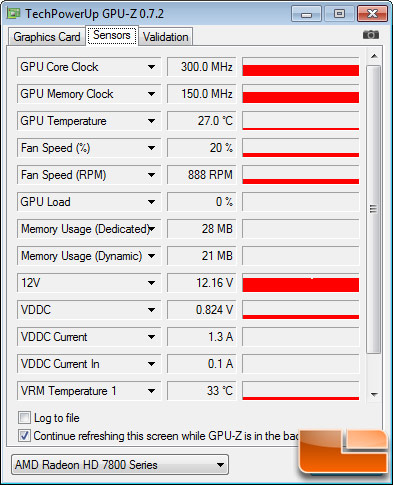 The PowerColor Devil HD7870 had an idle temperature of 27.0C in a room that was 22.0C (72F) and the fans were spinning at 888 RPM.
EVGA GeForce GTX 760 Superclocked w/ ACX Gaming Temperature: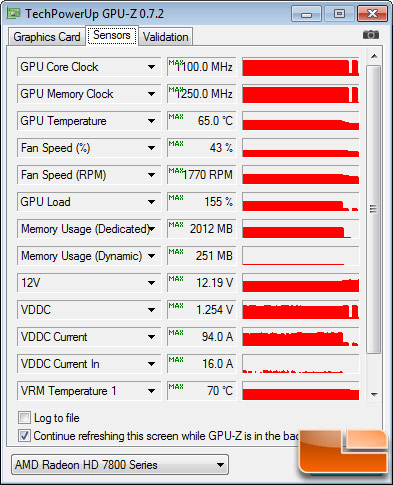 When playing Far Cry 3 and Battlefield 3 for about 30 minutes each, we hit 65C on the GPU and did not get any hotter than this. The VRM temperature was just 70C! The triple fan cooler on the PowerColor Devil HD7870 does a great job keeping the AMD Pitcairn GPU and the digital PWM on the board cool. Notice the fan speed went from 888RPM at idle to 1770RPM when gaming. You really can't hear the card with it in your system at idle, but when you start gaming you can hear the fan a bit.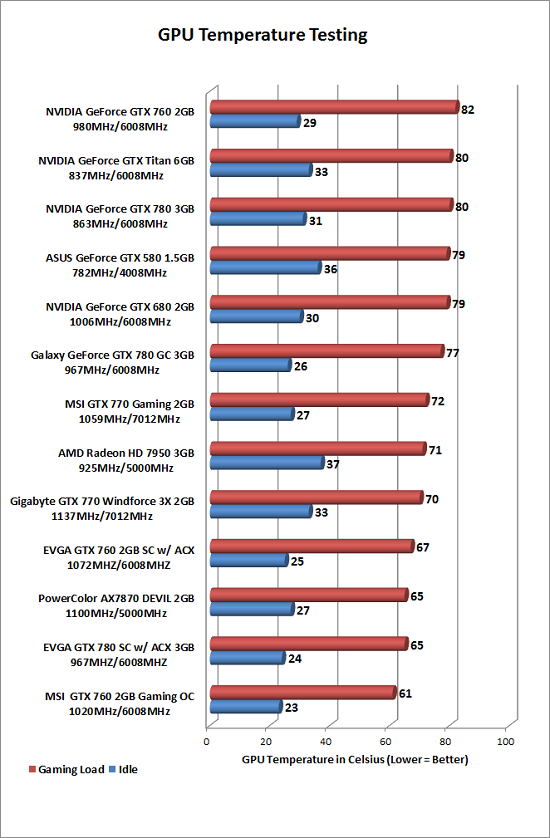 The good news is that running at 65C when gaming is very low. The bad news is that we've seen lower on the MSI GeForce GTX 760 Gaming OC card, which costs the same and has higher gaming performance.