Plextor Sponsors SSD Encryption Study – Results Delivered
Mon, Apr 22, 2013 - 9:40 AM
Plextor and WinMagic recently co-sponsored a Ponemon Institute Study examining the cost effectiveness of self-encrypting drives (SEDs) versus traditional SSDs using encryption software. The Preliminary results can be downloaded here.
The study was based on a broad sampling of 1,335 individuals from a variety of industry sectors in IT and IT security from the United States, the United Kingdom, Germany, and Japan. Key findings from the study include:
SEDs offer significant savings by reducing total idle time during encryption and reducing excess time spent on routine computer operation.
In the U.S. per-user/per-year savings value of SEDs compared to software-based encryption is $300.
Regardless of the encryption method used, the benefits of encrypting data outweigh total cost of ownership by a factor of 4 to 20x depending on the country sample.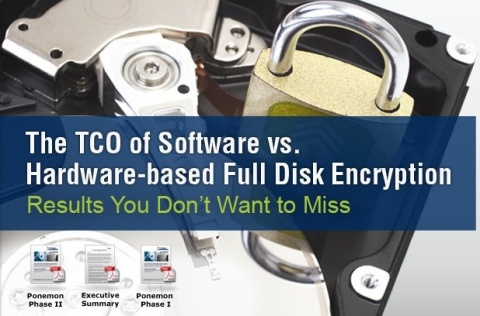 Darlo Perez, Managing Director for Plextor Americas commented: "Plextor is fully committed to leadership in the storage industry and we take that role very seriously. We are excited to partner with WinMagic as one of the first SSD manufacturers to sponsor this study." He went on to say, "Plextor has gone to great lengths to produce what we believe to be the best storage products on the market. For us, that has meant taking one hundred percent ownership of the R&D and manufacturing process and making a substantial investment in the ground-up development of our proprietary firmware and TrueProtect and TrueSpeed technologies."