NVIDIA GeForce GTX Titan Video Card Preview
Tue, Feb 19, 2013 - 8:00 AM
The GeForce GTX Titan Arrives
NVIDIA today announced the company's flagship single-GPU video card that many of you already know about, the GeForce GTX Titan! The GeForce GTX Titan is powered by NVIDIA's GK110 'Kepler' GPU, which has yet to be used on a desktop gaming graphics card.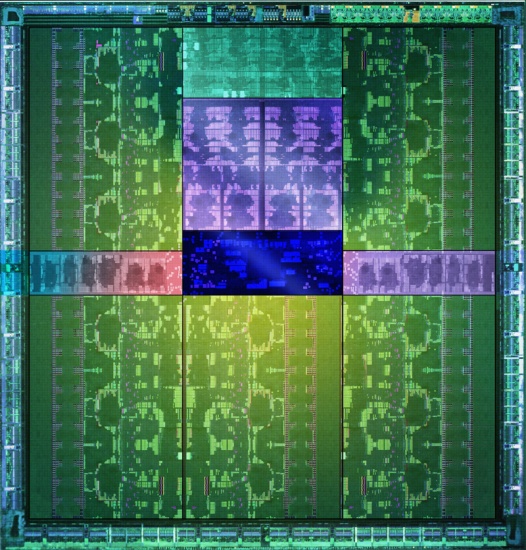 The GK110 has been used for on a professional-level graphics card called the Tesla K20 since last year, but this powerful 28nm GPU with 7.1 billion transistors never made it down to desktop gamers. Then again, the NVIDIA Tesla K20 runs $3,300 and what gamer wants to pay that much for a single video card? The GeForce GTX Titan is priced at $999, which is still expensive, but comparable to the GeForce GTX 690 and other high-end graphics cards. This means that the GeForce GTX 690 and the GeForce GTX Titan will be competing with one another. NVIDIA issued this statement about why this was done and why two cards are needed.
"We feel the two cards complement each other well; GeForce GTX 690 is the ultimate graphics card for today's games if all you plan to do is drive a single high-end 27" or 30" panel. For these users, there's nothing else like GTX 690. However, with its bigger frame buffer and 384-bit memory interface, GeForce GTX TITAN is better suited for Surround gaming with multiple monitors. In addition, GeForce GTX TITAN is compatible with a wider variety of system cases thanks to its reduced power requirements and shorter board length. GTX TITAN also runs quieter and exhausts hot air outside your system chassis. Finally, enthusiasts who enjoy tweaking their adore graphics card will love the new features available in GPU Boost 2.0." – NVIDIA Marketing
NVIDIA still has an embargo on the performance results of the GeForce GTX Titan until Thursday, so for today we are just going to quickly go over what the card is and highlight some of the new features.
The GK110 features 14 SMX units with 192 CUDA cores per unit, which adds up to 2688 CUDA cores. It has six memory controllers, 1.5MB of L2 cache and is linked to 6GB of GDDR4 memory running on the 384-bit memory bus. If you are counting SMX units in the image above, you will count 15. The reason for this is that one of the SMX units is disabled as each NVIDIA GK110 GPU is built with 15 SMX units and 2880 CUDA cores in total. The image above shows 15 SMX's, but one is deactivated. We asked NVIDIA if they would come out with a lower cost, GK110 powered desktop gaming graphics card with maybe another SMX unit disabled, but they declined to comment.
The NVIDIA GeForce GTX Titan video card has a new feature called GPU Boost 2.0, which we will cover a little bit later, but for the most part it has dynamic clock speeds like most other GeForce GTX 600 series cards. The GeForce GTX Titan has a base clock of 837MHz and a boost clock of 876MHz. When it comes to the 6GB of GDDR5, it is clocked at 6008MHz. These clock speeds are a little higher than the Tesla K20 and as a result the TDP of this card is rated at 250 Watts. This is 25W higher than on the Tesla, but power is a major concern in HPC server setups and not so much with desktop gaming systems. The NVIDIA GeForce GTX Titan requires a 6-pin and 8-pin PCIe power connector, which again is pretty standard for high-end gaming graphics cards. With the default clock speeds it puts the theoretical performance, with FP32 performance at 4.5 TFLOPS, FP64 performance at 1.3 TFLOPS, and 288.4GB/sec of memory bandwidth. To put that in perspective, a Core i7-3960X Extreme Edition CPU has six cores, 2.3 billion transistors and 316 Gigaflops. With this much horsepower, the GeForce GTX Titan should be able to kick some serious FPS rear end, but we can't show that to you today due to the performance embargo.
Here is the actual NVIDIA GeForce GTX Titan video card! As you can see it looks very similar to the NVIDIA GeForce GTX 690 dual-GPU card, but it is a different beast. The NVIDIA GeForce GTX Titan is a dual-slot solution that is 10.5″ long, which is 0.5″ shorter than the GeForce GTX Titan. It also exhausts all the hot air from the GPU Cooler out of the case, which is a big deal for small form factor (SFF) PC's that are very popular right now. It also has a 50W lower TDP, 2GB more memory, and supports GPU Boost 2.0 technology. Since both cards are priced at $999 it will make enthusiasts and gamers have to pick between which card is right for them and their unique gaming setup.
It should also be noted that the NVIDIA GeForce GTX Titan can be run in 2-way, 3-way and 4-way SLI for the ultimate gaming setup! Now that we know the basics of NVIDIA's new flagship single-GPU video card we can take a closer look at the card itself.
Oh and don't miss out on the official NVIDIA GeForce GTX Titan launch trailer!