NVIDIA GeForce GTX 760 2GB Video Card Review
Tue, Jun 25, 2013 - 8:00 AM
The GeForce GTX 760 Reference Card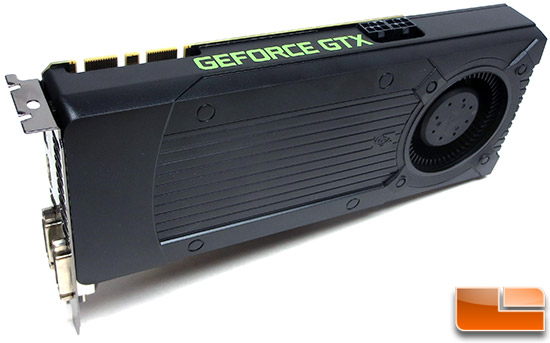 The NVIDIA GeForce GTX 760 2GB is a dual-slot cards that measure 9.5″ in length. It features a black colored PCB with the part number 180-12004-1102-A00). It looks very similar what we saw on the NVIDIA GeForce GTX 660 series of cards since this is basically a refresh of those GK104 powered cards.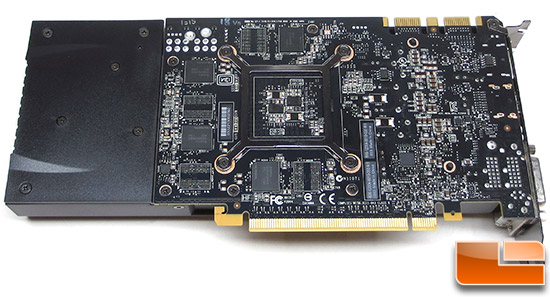 Flipping the cards over we can see that the black PCB measures just 6.875″ in length, so if you wanted to water cool your video card, the card would under seven inches in length with a full coverage GPU water block! You can also see some of the Hynix GDDR5 memory IC's that make up this cards 2GB frame buffer.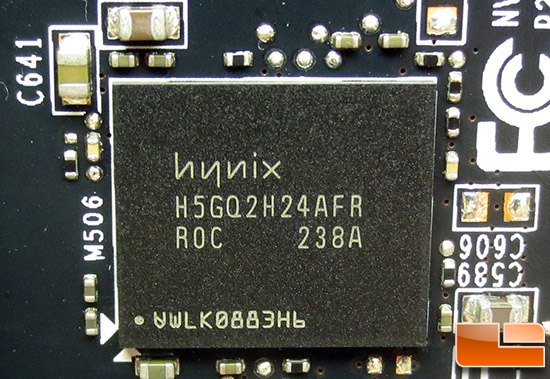 NVIDIA is using SK hynix GDDR5 IC's that are marked H5GQ2H24AFR-R0C. According to the SK hynix website these specific IC's are rated to run at 6.0Gbps (0.3ns) at 1.5V.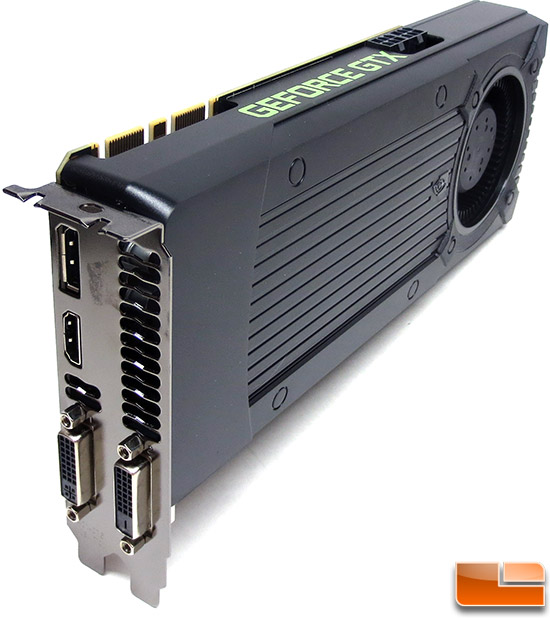 When it comes to video outputs you have a pair of DVI connectors (DVI-I and DVI-D), DisplayPort and HDMI video. This remains unchanged from the GeForce GTX 660 series cards. The new NVIDIA GeForce GTX 760 series video cards has a dual SLI interconnect/bridge, which means they are 3-way SLI ready! You can also see that the card uses a pair of 6-pin PCIe power connectors.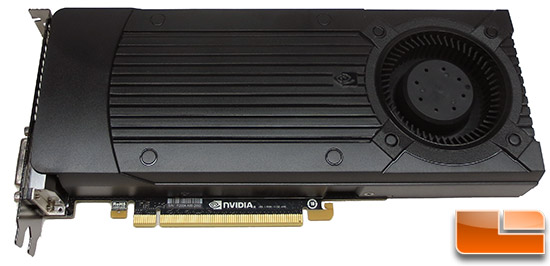 Lastly, we want to point out that the NVIDIA GeForce GTX 760 rceference card uses the same blower style fan and GPU cooler that we saw on other GeForce GTX 660 series cards. This GPU ooler has a large aluminum fin heatsink array, but we aren't expecting to see stellar temperature results with this cooler. Most add-in-board companies will be offering custom GPU coolers on the retail cards, so this isn't a big deal.
Now that you know what the NVIDIA GeForce GTX 760 is, we can dive into benchmarking and overclocking!