MSI Teases New Weapon To Break World Records – Z87 XPower Motherboard?
Tue, Apr 16, 2013 - 3:31 PM
IS MSI getting ready to release an epic overclocking motherboard for the Intel Haswell LGA1150 platform? MSI has released a video that talks about a secret weapon for what we expect is the Intel Z87 chipset that will allow for overclocking Intel Haswell processors.
The board was not shown, but could the company be building buzz for the Z87 XPower motherboard? The folks over at LAB501 grabbed a shot of an MSI Z87 board at Haswell that is shown below. Some think that this could be the Z87 XPower board since it had two 8-pin EPS connectors and a 16-phase VRM design. The blue connector by the 24-pin ATX power header is also unknown.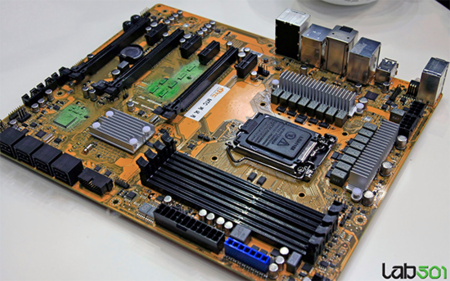 Our best overclocking motherboard is coming on the market soon! Get a very early look at it here and prepare for something amazing.