MSI N760 HAWK Video Card Review
Wed, Aug 07, 2013 - 12:00 AM
Final Thoughts and Conclusions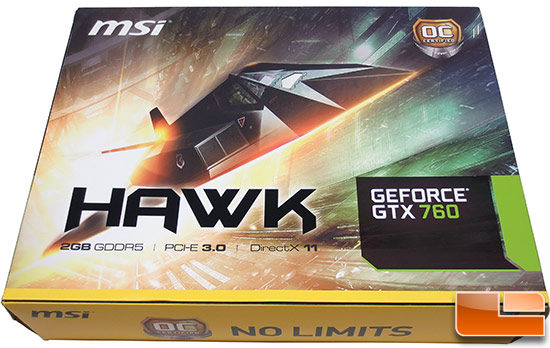 The MSI N760 HAWK is hands down the fastest NVIDIA GeForce GTX 760 video card that we have yet to test. MSI designed this card from the ground up for overclockers and it looks like they did it right. The performance of this card was stellar and it overclocked faster than any other GeForce GTX 760 that we have tested before. Reaching nearly 1400MHz on the NVIDIA GK104 Kepler GPU is impressive and the MSI N760 HAWK was able to easily keep up with a GeForce GTX 680 reference card when manually overclocked.
If you are looking for a custom card that has all the bells and whistles on it, the MSI N760 HAWK could be just the card you are looking for. At first glance we thought it was just an MSI N760 GAMING video card with a new color scheme and a BIOS flash, but we couldn't have been more wrong. MSI has beefed up the power management system, included dual BIOS's, improved the GPU cooler and entirely redesigned the PCB. Currently, MSI is the only company to offer an NVIDIA GeForce GTX 760 video card with many of these features.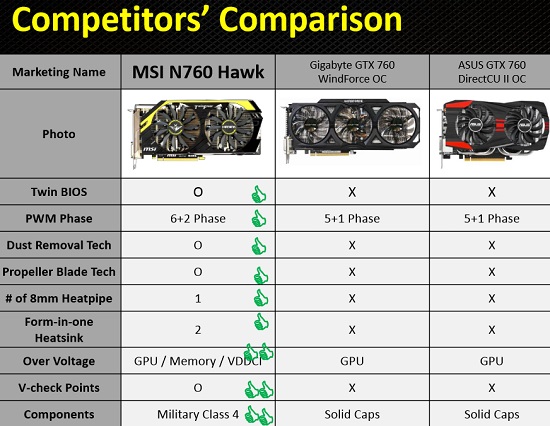 When it comes to pricing we aren't exactly sure what the MSI N760 HAWK will run for. MSI told us that the MSRP on the N760 HAWK is $299. The MSI N760-2GD05/OC is $254.99 shipped and the MSI N760 TF 2GD5/OC GAMING edition card is $264.99 shipped, so you can be certain that it will cost more than both of those.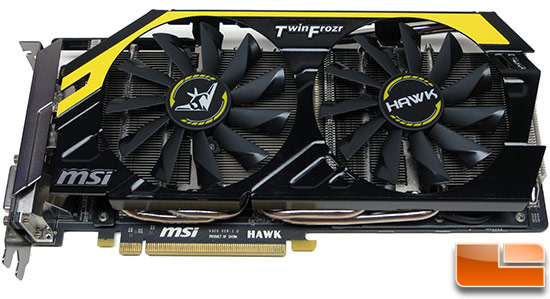 At the end of the day the MSI N760 HAWK is a great card, but you'll be paying an extra $30-$40 to get a fully tricked out GeForce GTX 760 video card. If you want something special and plan on overclocking it is certainly something to consider. This card stands out from the crowd and has been built to take a punishment. It also just happens to be the fastest GeForce GTX 760 that we have ever benchmarked!
Legit Bottom Line: The MSI N760 HAWK was built for overclocking and is currently the fastest GeForce GTX 760 video card that we have ever tested!